High school basketball season has arrived! Well, for most teams. Over the past week, my travels have brought me to scout scrimmages, official games or practices as we gear up for the 2022-23 season. For this article, I'll take a look at some quick observations/takeaways that I came across throughout.
Austin Abrams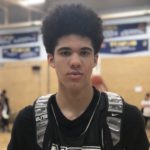 Austin Abrams 6'3" | SG Mount St. Joseph | 2023 State MD get his Division I offer
Since summer, it puzzled me as to why more Division I prospects weren't actively recruiting Abrams. Sure, the transfer portal has had significant impact on the manner in which low-to-mid major programs recruit, but the fact that Abrams shoots the long ball at such an elite level to go with good positional size at 6'3-6'4 led me to believe that he was a no-brainer. I caught Abrams in a four-team scrimmage with Sidwell Friends, Eleanor Roosevelt and Gonzaga where he showed off his shot from both off the catch and off the bounce. Stonehill offered Abrams the day following those scrimmages. Whether or not he will take the offer is still up in the air. He'll likely prefer to visit before a possible commitment. Will others get into the fold beforehand? We'll see.
Nykolas Lewis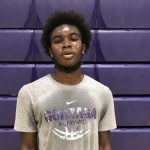 Nykolas Lewis 6'2" | PG Gonzaga | 2025 State MD ' skill level is impressive
When you rank prospects, there are many factors. While Lewis currently sits at the No. 2 ranking for our 2025 class, I think it's safe to say that he's the best player in this class today. His feel from the point guard position at his age is unique. He's shifty, understands how to use his dribble for profit and can dictate the pace of a game with relative ease. Not only is he using is lethal floater on paint touches, but he can also finish creatively with either hand. This season Lewis will demand respect from his defender everywhere on the floor with his improved outside shooting touch.
Rosedale's freshmen
Rosedale Christian made their season debut on the road against Archbishop Curley and started the era under head coach Charles Hebron with a close win. They've since had a commanding victory over TLPS Christian Academy. As usual here at Prep Hoops, we are looking to get eyes and publicity on prospects before others. I'll have the development of 2026 duo in Tristen Wilson and Tristan Heflin on my radar. Wilson is a 6'3 guard who plays with toughness and confidence while Heflin provides some size at 6'6 and displayed he's not only willing to crash the glass at both ends, but proved to be a strong finisher around the cup.
Roosevelt's trio
Eleanor Roosevelt has been a staple in the Maryland Public School scene for decades. This year should be no different in a strong Class 4A pool. They'll lean heavily on their trio of 2023 Bryson Whitley, 2023 Tobi Raji Tobi Raji 6'8" | C Eleanor Roosevelt | 2023 State MD and 2025 Gio Sanford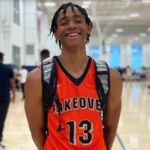 Gio Sanford 6'4" | SF Eleanor Roosevelt | 2025 State MD . Whitley is an unsigned point guard who is boasting a recruitment from some top Division III programs and a couple Division II's. His stout size at 6'0, shiftiness and ball security are all reason I'd urge other programs to take a look. Raji is an active, undersized big at 6'6 who provides paint presence at both ends and Sanford is a 6'3-6'4 guard with skill who can make his impact felt in multiple categories.
Mt. Zion Prep Academy should be a team on your calendar
Mt. Zion Prep Academy has a slew of intriguing prospects and the energy that they bring as a team is fun to watch. I watched them play in a dominant win, so that may have added to the hype, but 2023 Fallou Koite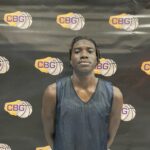 Fallou Koite 6'5" | SF Mt. Zion | 2023 State MD will likely be one of my favorite finds this winter. Along with Koite, 2025 Bobby Montgomery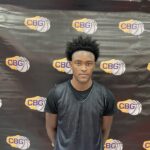 Bobby Montgomery 6'5" | SF Mt. Zion | 2025 State MD has a ton of upside and explosive athleticism to get you excited. 2024 Lynn King is a prospect on many program's radars. They should be a team to mark on your calendar for some under the radar guys.
2024 Dominick Stewart
This is a name to monitor in the 2024 class. He made his way to Mt. Zion and didn't take long to make his presence felt. He has good positional size at 6'5 and has shown ability to play the 1-3 positions at either end. Stewart has a pure stroke from three and can do so off the catch, setting his feet quickly coming off pin-downs or off the dribble. He shows pride in his on-ball defense and has a completive edge that can be exampled by his game-winner over the weekend against Cushing Academy at the National Prep Showcase.
Mount St. Joseph are the clear favorites in the MIAA/BCL
Obviously it's still extremely early and I haven't been able to get eyes on every team in the league, but after seeing what I saw from Mount St. Joe in the four-team scrimmage, it's safe to say they're the easy favorite to defend their MIAA and BCL titles. 2023 Amani Hansberry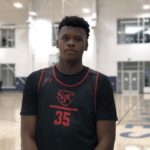 Amani Hansberry 6'7" | C Mount St. Joseph | 2023 State #52 Nation MD is a joy to watch lead a fastbreak, 2023 Ace Valentine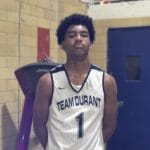 Ace Valentine 6'2" | PG Mount St. Joseph | 2023 State MD has added to his feel as a point guard, 2023 Austin Abrams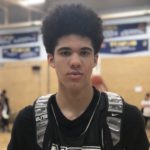 Austin Abrams 6'3" | SG Mount St. Joseph | 2023 State MD was mentioned earlier and 2024 Tyonne Farrell Tyonne Farrell 6'6" | PF Mount St. Joseph | 2024 State MD is the rough and rugged X-factor. Add 2023 Sean Clark
Sean Clark 6'1" | CG Mount St. Joseph | 2023 State MD , 2023 Brashawn Galloway Brashawn Galloway 6'4" | SG Baltimore Polytechnic Institute | 2023 State MD , 2024 DJ Wingfield DJ Wingfield 5'11" | CG Mount St. Joseph | 2024 State MD , 2024 Elijah Hall, 2024 Ryan Truitt, 2025 Paul Frazier, 2025 Joe Green and 2025 Brandon Holmes
Brandon Holmes 6'8" | C Mount St. Joseph | 2025 State MD and what you give head coach Pat Clatchey is a plethora of solid guys to choose from and form a rotation.
The recipe for St. Frances
While Mount St. Joe is the favorite, you can never count the Panthers out. So what will be this year's recipe for success? We've seen teams in the past capture MIAA or BCL titles strictly due to elite guard play and head coach Nick Myles has that at his fingertips with 2023 Carlton Carrington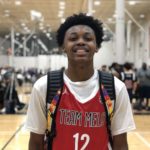 Carlton Carrington 6'4" | CG St. Frances | 2023 State #84 Nation MD , 2023 Jahnathan Lamothe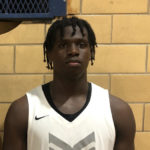 Jahnathan Lamothe 6'3" | CG St. Frances | 2023 State #204 Nation MD and 2025 Tyler Jackson
Tyler Jackson 6'2" | CG St. Frances | 2025 State MD . 2026 forward Gage Howard has a great chance of being the best freshman in the Baltimore Metro area this season and will be a vital piece as well, but this team is going to win or lose with the play from it's trio of guards. They'll overwhelm the majority of teams in the league if they can get expected performances from two out of the three, but if it's only one of the guard producing at a high and efficient level, they could put themselves in a challenging position. I've made statements like this about St. Frances in years past and it seems to always result in Myles' team sporting a 2-to-3 loss record by the time we reach mid-January, which is extremely impressive considering the national schedule they embark on each season. This year will call for a different recipe, so we'll see if they're up for the task.