Idaho has some really good players in the Top 5 and all of these players will play at the next level. Three of them will be playing at the Division 1 level for sure and one of those three has committed to a local school already. Regardless of ranking these guys are players that will continue to put Idaho on the map nationally.
#1 Isaac Davis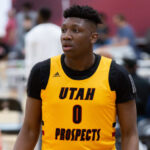 Isaac Davis 6'8" | PF Hillcrest | 2024 State #139 Nation ID || Hillcrest High School || 2024 ||
The 6'8 PF was on a different level this Spring and Summer playing against some of the top talent in the Adidas Circuit but he also played against Nike EYBL and UAA talent. He was one of the best players on the floor regardless who he was playing. He was running payers that had been ranked high. His stock rising took a different turn as he was promoted to the 17U team where he got the attention of Big 12 schools. Isaac holds 12 Division 1 offers and has a lot of interest from allover the country as they believe they can use Isaac as a 4 at the next level to help them run offense as he is an elite passer and for his size his vision is top notch. He make sit look easy at times and he can single handedly change the game. Although he ha s lot of schools courting him his recruiting is likely to go up from here.
#2 Liam Campbell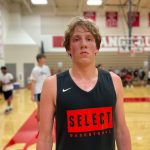 Liam Campbell 6'5" | CG Owyhee | 2024 State #89 Nation ID || Owyhee High School || 2024 ||
Liam is a player that you simply classify as a Scoring Guard as he can score the ball from all over the floor. Liam has been handling the ball a lot more than he has in the past and it really is transforming his game. Liam has three top notch offers from the PAC-12 (Stanford, Washington State and USC). Liam can score at all three-levels and when he is working off the dribble he is better than most as he can find ways to finish. Liam has some great positional size and he will be a great get for any school that ends up getting him.
#3 Julian Bowie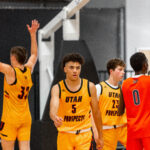 Julian Bowie 6'3" | SG Pocatello | 2024 State #237 Nation ID || Pocatello High School || 2024 ||
The Boise State commit is a player that is better than you think in all aspects of his game. He is faster than he gets credit for. He can fly up and down the floor and this summer he showed that he could defend. His athleticism is off the charts as he can really get up and he has one of the higher verticals in the state. it often doesn't seem that way because he is a two footed jumper but the kid can get up. Everyone knows he can shoot but his mid-range and post game get overlooked. He should have a solid year.
#4 Kase Wynott
Kase Wynott 6'6" | SF Lapwai | 2024 State ID || Lapwai High School || 2024 ||
Last season this kid was a major stat stuffer. He averaged 25 PPG and was doing almost everything and anything he could to get his team going. Great motor as he runs up and down the floor and he can play above the rim. At around 6'5 or 6'6 he is a SF but the kid can really hold his own. He has soft hands around the rim and a good touch. Kase has a knack for getting out in-front of the pack and finishing above the rim. He is an exciting player to watch. One thing that should make him a highly sought out prospect is that he can step out and shoot the rock.
#5 Barrett Wilson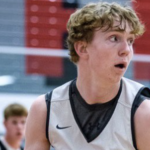 Barrett Wilson 5'10" | PG Madison | 2024 State ID || Madison High School || 2024 ||
Barrett is one of those hard working guards with some size. He picked up a solid offer from College of Southern Idaho recently. At around 6'5 Barrett has great positional size to cause some matchup problems. He has shown a lot of growth in his game and he is going to be a stock riser in the sense that he is going ot continue to improve his game and college coaches will come and take a peak and if he continues to do work inside and out he is going to pull more offers. Really solid hooper in the Class of 2024.