The Central League is primed for an entertaining and competitive 2022-23 season featuringhigh-level play from bona-fide high school stars. By now you are familiar with the Central League ballers we are talking about. Names like Jackson Hicke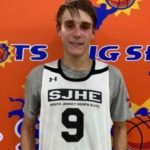 Jackson Hicke 6'5" | SF Radnor | 2023 State PA , Nadir Myers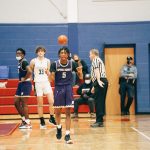 Nadir Myers 6'2" | PG Upper Darby | 2023 State PA , Alex Seidman Alex Seidman 6'3" | SG Haverford | 2023 State PA , and Sam Brown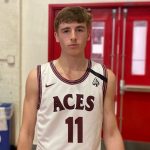 Sam Brown 6'3" | CG Lower Merion | 2023 State PA .
Running the court with those No. 1 options will be a group of prospects who are not household names yet, but they will contribute heavily for their varsity team this winter and potentially play at the next level.
Today we want to highlight five of these Central League athletes so this season when someone asks you, "What's His Name?" you will know the answer.
Mike O'Donnell – 6'1" / Senior / Springfield / Combo Guard: O'Donnell is an exceptional two-sport athlete who also is a starter on the S-Field football team. On the hoops court he is a "3-and-D" style guard. Last season he drained 44 triples and led the Cougars in steals. As a bonus to his shooting, O'Donnell owns tight dribbles, so he can serve as a dependable secondary ball handler.
Ziggy Parks – 6'0" / Sophomore / Upper Darby / Sharon Knights / Shooting Guard: Parks is a first-year varsity player who will immediately be thrust into the role as option No. 3 for the Royals. His ability to score off dribble-drives will be a nice compliment to UD's elite 3-ball shooters Nadir Myers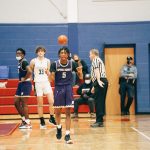 Nadir Myers 6'2" | PG Upper Darby | 2023 State PA and Niymire Brown. Parks is also a menacing defender who turns steals/deflections into easy lay-ins.
Teddy Pendergrass – 6'0" / Senior / Lower Merion / Gibbs Elite / Combo Guard: A wiry athlete with speed, Pendergrass will have an impact for LM as a 3-point shooter, perimeter defender and backup point guard. This high IQ guard is an effective transition scorer and distributer. In the half court, Pendergrass excels at drive and kick plays. His ability to compete on the glass at both ends will benefit LM greatly.
Jacob Sniras Jacob Sniras 6'3" | CG Garnet Valley | 2025 State PA – 6'3" / Sophomore / Garnet Valley / PSB Philly-Harken / Combo Guard: Last season Sniras was a solid contributor for GV's varsity squad (30 3PM). Then during the spring/summer circuits Sniras simply went off. He splashed jumpers from all over the court and used his tight handles to get to the cup. At the rim, Sniras displayed creative finishing skills. His high basketball IQ is an asset as well.
Brian Weiner – 5'11" / Senior / Haverford / PSB Philly / Combo Guard: In 2021-22 Weiner hit 21 threes which is a respectable number. But after his outstanding 3-point shooting display at June's Philly HS Live event, we expect that stat line to increase significantly. This summer Weiner drained spot ups, off the dribble and trail threes at a high clip. Weiner will also use the bounce to get to his floater game.