We are heading south of Sioux Falls for this team preview. The Beresford Watchdogs are our subject tonight. Ben Short is the head man for the Watchdogs. This will be coach Short's 2nd season at Beresford. He is a well respected young coach and he seems to have a bright future on the sidelines. The Watchdogs are an A team that plays in the loaded Region 4. They will have their work cut out for them in the always difficult Region 4. However, this team has many talented players and they are well coached. This squad is high on my watchlist and I cannot wait to see them play. The Watchdogs and the rest of South Dakota boys basketball will begin practices a week from today on November, 28th. It is going to be a fun season of hoops for the Watchdogs!
Last season, the Watchdogs finished with an 8-13 record. The program took a big step in the right direction. Last year, Ben Short was in his first year as the head coach at Beresford. The boys were introduced to a new system, terminology, and expectations. This can be a lot to deal with in a short amount of time. The Watchdogs handled the change very well and they really bought into their own potential. This ignited a fire/excitement which carried over into the offseason.
Look out for Beresford, they have the pieces and potential to be a scary team!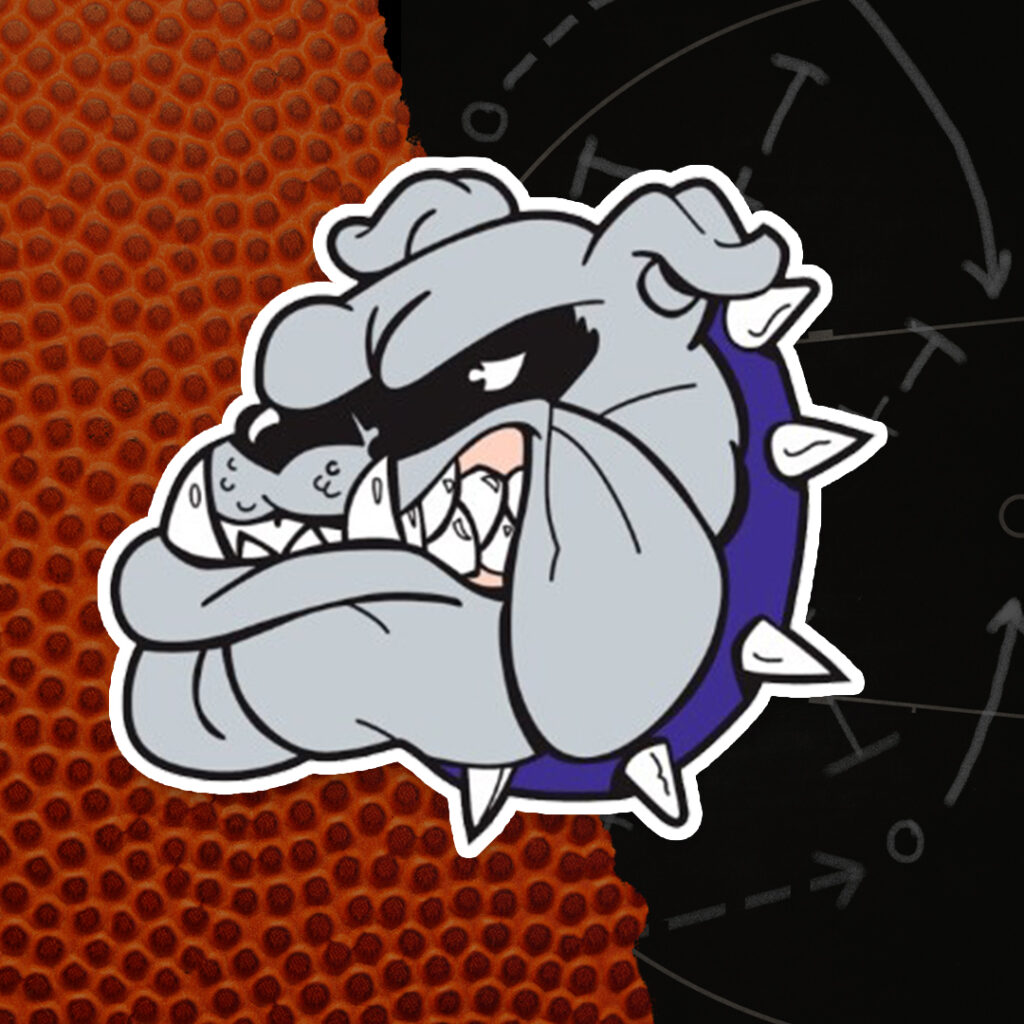 Watchdog Off-Season
Beresford had a huge off-season! The Watchdog coaching staff challenged their players to go above & beyond, the players did not disappoint! The varsity guys attended multiple team camps this summer. They also attended the Pentagon Summer Jam where they played some great competition from all across the Midwest. When the Watchdogs had workouts, the players took those seriously and they worked their tails off. Beresford had Rozy Workouts come into the high school this summer and put on workout sessions. All of the boys in the program could participate and they had an attendance rate of 88%! The Watchdogs had players make leaps and bounds physically and many of them improved their skills in an impressive way.
Top Players
Tate VanOtterloo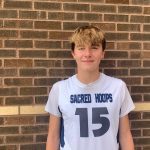 Tate VanOtterloo 6'5" | SF Beresford | 2023 SD (2023) 6'4 – 17.4 ppg, 4.3 rpg, 1.5 apg, 1.8 spg, and 40 made 3's.
He has been on All-Conference teams for two consecutive years. Tate had a great summer on the AAU circuit as well as in the weight room. I watched VanOtterloo with the Schoolers and he is a talented player. At this point, I belive that Tate is an underrated prospect that deserves more attention from college coaches. Tate has the potential to reach 1,000 career points this season for the Watchdogs. He is a big and strong athlete that can put up points from every angle. Tate can also be a very tough defender. He will be a stat stuffer this year and he has the ability to be an All-State performer.
Andrew Atwood Andrew Atwood 6'2" | SG Beresford | 2024 State SD (2024) 6'2 – 10.2 ppg, 3.6 rpg, 1.1 apg, 1.6 spg, and 39 made 3's.
He was All-Conference honorable mention last season. Atwood is a pure knockdown shooter from deep with an extended range. The lefty can fill it up! Andrew has worked hard on skill development as well as getting stronger and has become a threat getting to the rim. Atwood has the ability to finish with authority if given the opportunity. Atwood is primed for a monster junior season.
Jake Goblirsch (2023) 6'2 – 3.3 ppg, 4.4 rpg, .6 apg, and 1 spg.
He is an unbelievable athlete. With Jake's combination of strength and speed, he will be one of the best defenders for the Watchdogs. His vertical allows him to play the post position for Beresford. Goblirsch can sky and challenge almost any shot. Jake is the Watchdog's Swiss Army knife on defense. This allows the Watchdogs to be pretty flexible schematically when it comes to what they want to play defensively night in and night out.
Other Notable Varsity Players that will Contribute
Mason Heiberger (2023) 6'4
Jestin Wurth (2023) 6'3
Michael Shegrud (2023) 6'0
Ryne Klungseth (2023) 5'11
Up-And-Comers
Jon Delay (2024) 6'0
This kid loves hoops and he is a gym rat for the Watchdogs! Delay has developed into one of the better shooters in the Watchdog program. Jon has added some strength to his frame over the offseason which has helped his overall game. He will be a nice complimentary player as his defender will not be able to leave him, if the D leaves Jon, he will knock down the outside shot.
Aidan Hamm (2025) 5'10
His basketball game really matured over the summer. Aidan started to trust in his abilities and let the game come to him. As a gym rat, Hamm's outside shot has really developed nicely. His competitiveness as well as his love of the game makes him an exciting player to watch this upcoming season.
Malachi James Malachi James 6'0" | SG Beresford | 2026 State SD (2026) 6'0
Freak athlete/Great work ethic/Good kid. Three things you want to hear about young student-athletes that are up-and-coming in your program. This describes Malachi to the "T". His love for basketball is evident and there doesn't seem to be a moment too big for him. The coaching staff can't wait to see what role he etches for himself at the varsity level as he played big-time minutes for Beresford this summer against some great competition.
Seth James (2024) 6'4
He had a breakout summer. Seth really developed into his frame. Strength-wise, James was one of the biggest risers during Watchdog workouts. His size and strength along with his athleticism made him a double-double machine this summer. Seth has a chance to be a big contributor for Beresford this year at the varsity level.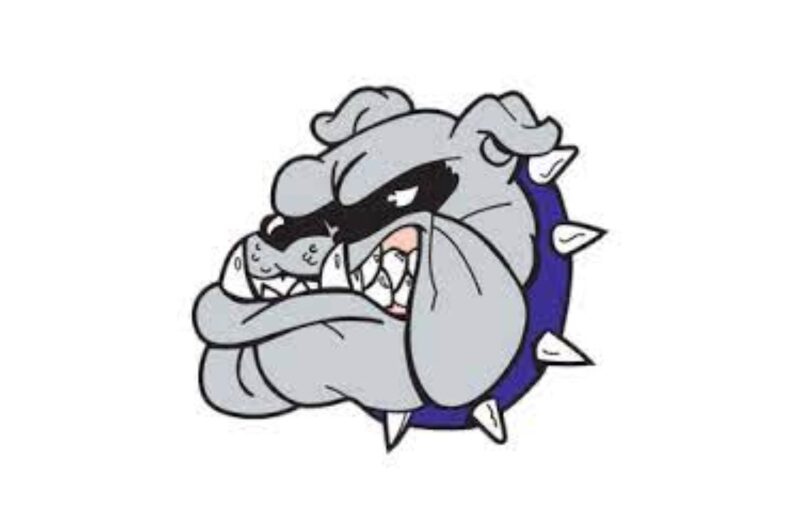 Coach Ben Short talks about the Watchdog style of basketball
"I see us as a very athletic team. Our varsity team has a lot of interchangeable parts, and guys who can play multiple positions. Saying that, I would love to see us as a team that likes to run and jump defensively, pushing the tempo created by our defense. I feel that we have a group of guys that complement each other's style of play really well. We have some great dribble drivers, slashers that can get to the rim as well as a handful of knockdown shooters. Together I hope we can spread teams out defensively, get them out of position and create some mismatches that sway in our favor."
Coach Short talks Beresford rivals
"Being my first year in the Beresford District last season I quickly realized who the fans and boys had marked on their calendars before the season even started. Whether it's proximity or the fact that the games are usually competitive and close. Canton and Elk Point Jefferson were our two biggest turnouts for fans with atmospheres that were amazing to be a part of. These games didn't disappoint either. The Watchdogs came out on top vs. Canton in an overtime thriller. We came out winners vs. EPJ as well as it came down to a contested stop at the rim to finish the game in the final seconds."
Short comments on the top teams in Region 4
"Dakota Valley – Their success last year, winning state, and returning almost everyone from their varsity roster. It would be only fair to make them the clear-cut favorites at the top of our Region. I would say DV is #1 in the State."
"Tea and Lennox would round out my top three. Both programs have a lot of depth and play very tough competition throughout the season. I would expect both teams to be towards the top of the region when it comes to playoff time in March."