The boys' basketball season got underway this past weekend here in the Palmetto State. Prep Hoops was in the gym like usual covering all the action. Let's take a look at what happened down in Chuck Town at the Battle in the Lowcountry Tourney at Cathedral Academy in North Charleston.
2nd Round Action:
St John's Christian Academy 49 Palmetto Christian Academy 44
Military Magnet Academy 60 Palmetto Scholars 50
Pinewood Prep 59 North Charleston 57
Dillon Christian 52 Cathedral Academy 45
Top Performances:
Ajani Jacobs-El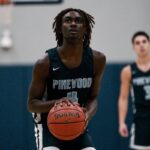 Ajani Jacobs-El 6'1" | CG Pinewood Prep | 2023 State SC – Pinewood Prep
Jacobs-El made the move over to Pinewood Prep from Stratford HS this past off season. Ajani is a long and rangy guard who can handle the rock out top. He really looks to excel in the transition game on the offensive end. Ajani picked up several steals with his ability to pick up steals in the passing lanes. Jacobs-El finished with 18 points today in a close win over North Charleston HS.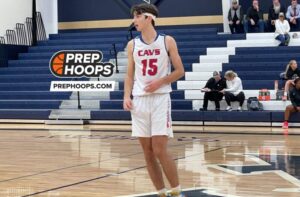 Wallace Hester Wallace Hester 6'1" | SG St John's Christian Academy | 2023 State SC – St John's Christian Academy
Hester is a slender-sleek guard who really plays active at all times for the Cavaliers. Wallace a UNSIGNED SENIOR brought the ball up the floor at times and was able to finish drives in transition to the cup. Hester really likes to have the ball in his hands as much as possible. Look for him to have a big season for the Cavaliers.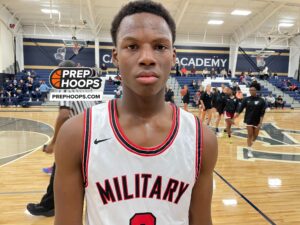 Jamaree Watts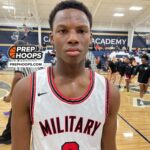 Jamaree Watts 6'0" | CG Military Magnet | 2023 State SC – Military Magnet Academy
Watts an UNSIGNED SENIOR is geared to score the ball for the Eagles. Jamaree rarely leaves the floor and logs a lot of minutes along the way. Watts has good frame and at times keeps the ball on a string. Jamaree was quite quick from end to end at times today. Watts finished with 23 points in an Eagles victory today.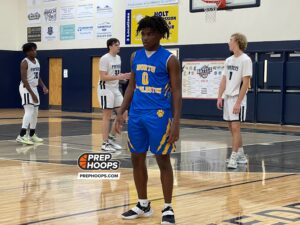 Onarae Grant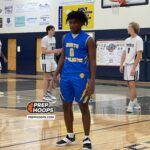 Onarae Grant 5'7" | PG North Charleston | 2024 State SC – North Charleston HS
Grant made the move over to the Cougars this past off season from Charleston Charter School for Math and Science. Onarae an undersized off guard finished with 19 points in a tough loss to Pinewood Prep. He showed to score the ball from the mid-range out to the perimeter. He Grant really gives the Cougars solid perimeter shooting along with Ethen Cobin-Willis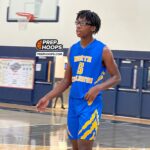 Ethen Cobin-Willis 6'0" | SG North Charleston | 2024 State SC . Cobin-Willis has a quick release from downtown and really likes to pop off screens at times for open looks.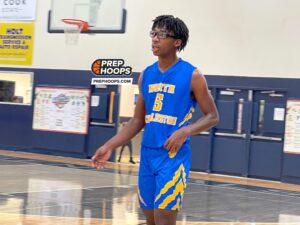 Ethen was able to score 17 points today while connecting on 5 three pointers.
Young Lads: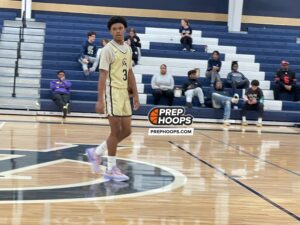 Bryce Ward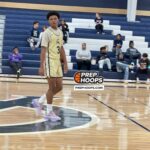 Bryce Ward 5'9" | PG Cathedral Academy | 2027 SC – Cathedral Academy
Ward is a savvy point guard who really plays the game with a great deal of confidence on the court. Bryce uses his body well to absorb contact to the rack and score the ball. Ward was able to drop some floaters and some long-range bombs from three-point range today for the Cathedral Academy Generals. Ward finished with 16 points in a tough loss to Dillon Christian. Oh yeah Bryce is just a 8th grader for the Generals.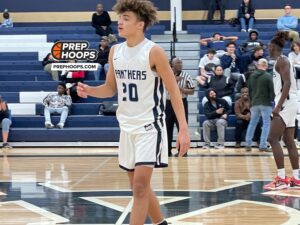 Jonathan Slawson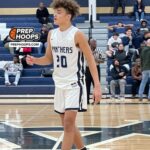 Jonathan Slawson 5'11" | CG Pinewood Prep | 2026 SC – Pinewood Prep
Slawson comes from a great bloodline of talent here for the Panthers. Slawson looks to be part of the future plans for Head Coach Pat Eidson moving forward. Jonathan made plays today by taking a charge, picking up a steal, defending on the ball and just all out-hustle at times.
New Name for the Database:
Dezmon Mathis – Palmetto Scholars
Mathis caught my eye today with his size. Dezmon a undersized post does a good job of claiming rebounds and keeping the ball up high. He hits the glass on both ends of the floor. Mathis should have a solid season for the Phoenix on the hardwood.
Long Road Trip but Great Win: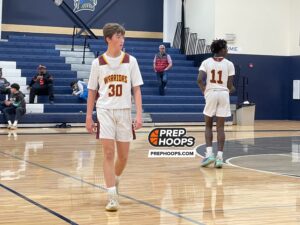 The Dillon Christian Warriors drove 2 hours and 20 minutes down to North Charleston to play Cathedral Academy. The Warriors had to wait roughly 2 hours after the scheduled tip off to the floor. The game started at 7:44 P.M and by the end of the night the Warriors won 52-45. Ryheim Manning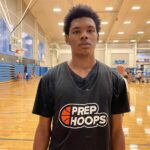 Ryheim Manning 6'5" | SF Dillon Christian | 2025 State SC scored a quiet 14 points while Thompson Stone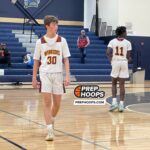 Thompson Stone 5'11" | PG Dillon Christian | 2025 State SC finished with 13 points by connecting on 4 three pointers. Senior guard Greyson Singletary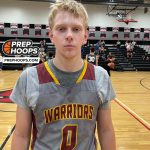 Greyson Singletary 6'1" | SG Dillon Christian | 2023 State SC scored 8 points in the big road win over the hometown Generals.