The state tournament next March seems a long ways away. But as we tip off the 2022-2023 season, one way to know who will reach the big dance is to see who returns from last year's tournament.
Here are last year's 6A tournament teams who return significant pieces for another run:
Wichita Heights:
The big question is where will TJ Williams TJ Williams 6'4" | SG State #154 Nation KS play this year. Prep Hoops scouts have yet to hear any news after the 6-foot-5 stud decided to leave Sunrise Prep this fall. He was the best player on the loaded Heights team a year ago. Might he return to Heights at some point this year? Stay tuned.
The Falcons graduated some really good seniors who made last year's club deep and explosive. They will be led this year by senior Marcus Zeigler Jr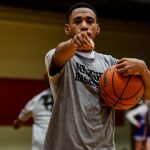 Marcus Zeigler Jr 6'2" | PG Wichita Heights | 2023 State KS , arguably the best point guard in the state. Look for sophomore Amalachi Wilkins Amalachi Wilkins 6'6" | C Wichita Heights | 2025 State KS to take a leap forward after he relied on size and sheer athleticism to play a big role as an inexperienced freshman. Chaz Williams saw some important minutes as a sophomore.
Blue Valley Northwest:
The Huskies lose some really important leaders from their runner-up team, but they have to be excited about the guys who return. Most importantly, they have their quarterback back. Grant Stubblefield Grant Stubblefield 6'2" | PG Blue Valley Northwest | 2023 State KS had a big tournament and is a leader who refuses to lose. He averaged 20 points per game in the three-game run at state.
The size the Huskies return is ridiculous. In the paint they return Joey Matteoni Joey Matteoni 6'6" | PF Blue Valley Northwest | 2024 State KS and Jaxon Klein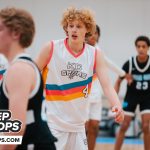 Jaxon Klein 6'5" | SF Blue Valley Northwest | 2024 State KS , a couple of tough forwards who run the floor and play with intensity. Landon Braun Landon Braun 6'6" | PF Blue Valley Northwest | 2023 State KS is a big who can play on the wing and shoot it, or bang inside.
Manhattan:
The Indians reached the state tournament with a record of just 9-13. But they benefitted from the rugged Centennial League schedule, which prepared them to face just about anyone. The Indians were bounced out quickly, but they gained experience from the trip to state. Manhattan has a top-flight big man to build around in Jack Wilson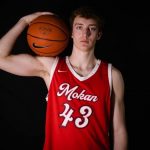 Jack Wilson 6'6" | C Manhattan | 2023 State KS (pictured). The big senior tossed in 13 points per game last year and showed he could carry the team in the postseason.
The Indians will be looking for others to step up, and there are plenty of candidates. The guard spot will see lots of competition between Dre Delort Dre Delort 5'9" | PG Manhattan | 2023 KS , Keenan Schartz and Jason Kim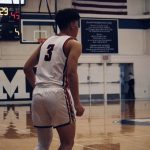 Jason Kim 6'0" | PG Manhattan | 2024 State KS , who all saw time last year. There are some physical and talented bigs back, including Cole Coonrod and Collins Elumogo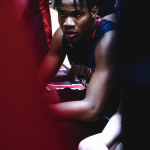 Collins Elumogo 6'4" | SF Manhattan Highschool | 2023 KS .
Olathe North:
The Eagles return some really exciting pieces from the team that went 11-12 a year ago. The guard combination of Jaalan Watson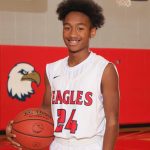 Jaalan Watson 5'7" | PG Olathe North | 2025 State KS and TJ Porter TJ Porter 5'7" | PG Olathe North | 2024 State KS will be worth the price of admission. They aren't big, but they are blazing fast and talented. Porter is one of the top running backs in Kansas City and he brings that toughness and attitude to the court. They both can score and create for their teammates. As if the Eagles need more quickness in the backcourt, they also have the Parrish twins – Joshua and Jason – back. They were key contributors to the state run.
Losing big man Gavin Shearer may not hurt as bad as one would expect. The Eagles can look to Fernando Gracia Fernando Gracia 6'6" | PF Olathe North | 2023 State KS -Estrada to step up as a senior. He's a shot blocker who can pop out and hit from deep.