Looking back to last year's 5A tournament might give a peak at who will be this year's frontrunners.
Here are last year's 5A tournament teams who return significant pieces for another run:
Seaman:
The surprise state champions lose a ton from last year. But they do return a couple of key contributors, including the two leading scorers from the title game. Kaeden Bonner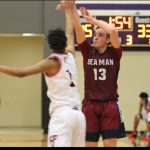 Kaeden Bonner 6'2" | SG Seaman | 2023 State KS is a big-bodied shooter. He will take over a lot of the ball-handling responsibility next season. Considering he's been a varsity player since his freshman year, he has the experience to lead the team.
A wildcard will be the health of big man Aron Davis Aron Davis 6'4" | PF Seaman | 2023 State KS . When healthy, he can be one of the best bigs in the state. He exploded for 17 points on 8-8 shooting in the state championship game. Whether or not Seaman has him on the floor will have a big impact on their season.
De Soto:
The Wildcats return the most important piece from their runner-up club in point guard David Cobin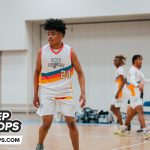 David Cobin 5'10" | PG De Soto | 2024 State #270 Nation KS (pictured). Cobin went crazy in the first two games of the state tournament, scoring 21 against Blue Valley Southwest and 32 against St. James. He averaged 17 points per game as a sophomore. Cobin will team with experienced guards in Trent Johnson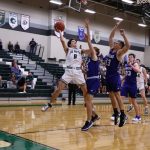 Trent Johnson 6'0" | PG De Soto | 2023 KS , Blake Hicks and Maddox Dow.
De Soto will be looking for more from 6-foot-8 senior Greyson Chappel this year.
Highland Park:
Look out. This team is absolutely stacked and ready to explode. The Scots were bounced early in last year's tourney but will look to avenge that disappointment in a big way. They are led by one of the most athletic and explosive players in the state in Ketraleus Aldridge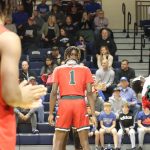 Ketraleus Aldridge 6'4" | SF Highland Park | 2023 State KS . While Aldridge gets noticed for his dunks, blocked shots and other eye-popping plays, he's a well-rounded and skilled player.
Aldridge will be surrounded by experienced and talented returners. At guard, seniors Quentin Adams Quentin Adams 5'9" | PG Highland Park | 2023 KS and Tre Richardson Tre Richardson 5'9" | CG Highland Park | 2023 State KS are super athletic and keep the tempo at an all-time high. The Scots return versatility and scoring ability with senior Jahmir Kingcannon Jahmir Kingcannon 6'3" | SF Highland Park | 2023 State KS and sophomore Jacorey Robinson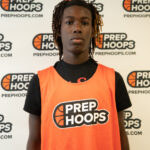 Jacorey Robinson 6'4" | SF Highland Park | 2025 State KS .
Kapaun:
What's new? The Crusaders are loaded. It seems like you could say that just about every year. But this year they will be out to avenge an early exit from the tournament. They will have to replace a couple of key pieces, but have tons of talent back, even if Will Anciaux Will Anciaux 6'6" | PF Kapaun Mt Carmel | 2023 State KS departs early for college football, as is expected.
Will Thengvall Will Thengvall 6'3" | SF Kapaun | 2024 State KS had a big sophomore season and will be the leader. He will team with Max Keller on the front line. Versatile returners Teagan Charles Teagan Charles 6'5" | SF Kapaun | 2024 State KS , Dominic Shibley and Corbin Johnson
Corbin Johnson 6'3" | PG Kapaun Mt Carmel | 2025 KS will make the Crusaders deep and interchangeable.