The Arizona Prep Hoops Top 250 Expo was an overall success. As we continue to look at some of the top performers here are some of the better rebounders from the event:

Cole Denny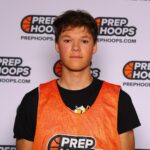 Cole Denny 6'5" | PF Catalina Foothills | 2025 AZ Catalina Foothills
A nicely built forward, Cole used this to his advantage as he was among the better rebounders at the event. With his toughness, he consistently sealed his opponent while securing rebounds.

Alexander Werner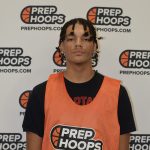 Alexander Werner 6'4" | SF SoAZ Volz | 2025 State AZ So AZ Prep (Featured Image)
Xander was active as any player at the event. His motor along with his athletic ability made it tough for opposing players to keep a body on him and off the boards. If stats were kept I wouldn't be surprised if he led the event in offensive rebounds.

James Steward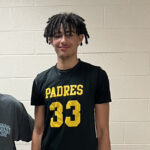 James Steward 6'8" | C Marcos De Niza | 2025 State AZ Marcos De Niza
Steward showed nice fundamentals as a rebounder during the event. He was quick off the bounce when it came time to rebound. He used his height to keep the ball high and not bring it down to the level of the defender.
Ac Munoz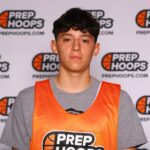 Ac Munoz 6'4" Mayfield | 2024 NM Mayfield, NM
Munoz, who was one of the better overall players, especially excelled at rebounding. He showed the ability to smartly track the ball while anticipating where it would come off the rim. Seemed to be in the right place at the right time quite a few times.

Will Clark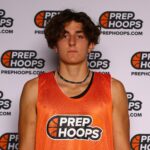 Will Clark 6'4" | PF Thunderbird | 2024 AZ Thunderbird
A physical rebounder, Will didn't shy away from contact. He showed that he was willing to throw his body around to corral rebounds. He also showed good instincts around the rim.

Mikail Adeel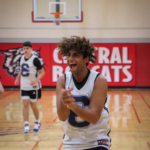 Mikail Adeel 6'5" | PF Chandler | 2023 AZ Chandler
Another strong forward who was throwing around his muscle at the event. He's also one that rebounds like he plays; and that's with passion.

Isaiah Berg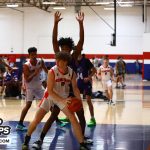 Isaiah Berg 6'7" | PF Mica Mountain | 2024 State AZ Mica Mountain
Berg was among the top rebounders, as he used his athletic ability to gobble up rebounds at a high clip. What I was most impressed with in this setting, was that he quite often rebounded with two hands, as opposed to the one hand type that most players tend to collect.

Camren Houser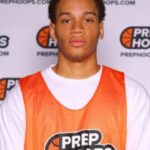 Camren Houser 6'2" | SG Estrella Foothills | 2024 State AZ Estrella Foothills
The tough guard was probably the best rebounding guard at the event. He wasn't afraid to mix it up with the interior players in order to get rebounds. Uncharacteristic of normal guards he repeatedly crashed the offensive boards to make his presence felt.