On Saturday I attended the Prep Hoops Arizona Top 250 Expo at Inspire Courts in Gilbert. AZ
There were around 80 players who attended the camp from the 2023-2026 classes. Most players were from AZ but we had one from Cali, two from New Mexico and shockingly one from Maine looking for good competition.
Here were some more of the 2024 Top Guards/Wings:
William Dixion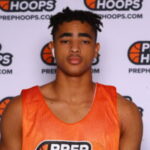 William Dixion 6'2" | CG Canyon Del Oro | 2024 State AZ Tucson (Pictured)
A strong power guard with a sturdy frame. He loves getting downhill and uses his upper body strength and body control to score in traffic. He also is way more athletic then you may realize with dunks in traffic and blocks pinned off the glass. He can hit perimeter shots but makes it look easy getting to the rim.
Aiden Dunne
Aiden Dunne 6'2" | PG Paradise Honors | 2024 State AZ Paradise Honors
A high IQ skilled point guard with a high feel for the game. He is a three point sniper who uses his wits to see the court and knows when to attack, move the ball or drive it. He has the floater game, the runner, he is good in transition, he passes the ball up the court and he is clearly best catching and shooting from the three.
Isaiah Lassiter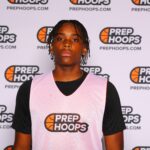 Isaiah Lassiter 5'11" | SG Online | 2024 State AZ Hamilton
A strong framed scoring guard is a deep three point shooter. He may have had the deepest range at the camp. He is a sneaky good passer and has ultimate confidence in his abilities. He has the floater and he can shoot it off the bounce but is best off the catch. He should get more playing time on varsity this year.
Keith Kabega Keith Kabega 5'11" | SG Estrella Foothills | 2024 State AZ Estrella Foothills
A shooting guard who was one of the best on-ball defenders at the camp. He is very good scoring in transition and makes smart passes. He brings elite energy to the defensive side of the court that is almost contagious with rebounds, deflections, steals and keeping his opponent in front of him.
Kyle Mott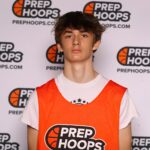 Kyle Mott 6'3" | SF Ben Franklin | 2024 State AZ Ben Franklin
A long and lean wing forward who can shoot it. He can rattle them off the catch with three point range. He plays smart positional defense and will slide his feet and talk. His best skill is his shooting but he also makes many subtle good decisions with moving the ball, moving to the open space on the court, sprinting the court to be available and he didn't force any bad shots.
Ac Munoz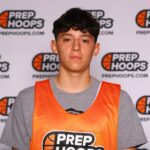 Ac Munoz 6'4" Mayfield | 2024 NM Mayfield/NM
A tough forward who drove over from New Mexico. He plays with a high motor and rebounds the ball in and out of his area. He can score in the post with up and unders and he can step out and hit the three point shot. His energy and rebounding are valuable to a team.