The early signing period has come and gone across the country. Here are some players from the 919 area code of North Carolina that have signed during the early signing period and players receiving offers in the month of November.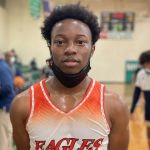 6'3" | CG | 2023
GRACE Christian
I have written about Julien a couple times over the last few month. He has began his season well for Grace Christian. He received his 1st Division 1 offer from Navy on 11/19.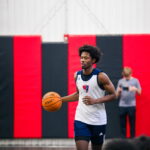 6'5" | SF | 2023
Apex Friendship | Patriot Elite
Moustapha Diop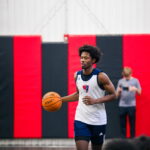 Moustapha Diop 6'5″ | SF Apex Friendship | 2023 State NC has been rising the rankings in NC. Strong bodied small forward that is at his best attacking the rim. He received an offer from Randolph College on 11/5 and also has an offer outstanding from William Peace University.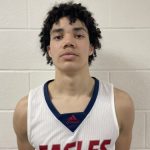 6'3" | CG | 2023
Raleigh Christian Academy | Garner Road Bryant
Anthony has been receiving a lot of attention from the scouts in NC and for good reason. He is a great young guard that knows when to get his shot or get his teammates involved. He signed a National Letter of Intent to play for Rider Univeristy.
6'11" | C | 2023
Dream Big Elite
Wrote about Kronstad and his dominance on the boards in a recent article. He is a physical paint presence. He received an offer from Bridgewate College on 11/9 and also has an offer outstanding from East Georgia State College.