The game of the night comes from Holly Springs, where the Holly Springs Golden Hawk took on the Leesville Road Pride. Here are some of the standouts from the game.
Holly Springs – 84
Holly Spring came into the game 1-0, defeating Fuquay Varina in their first game. Tuesday's standouts are:
Collin Kuhl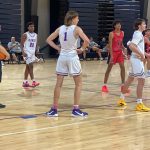 Collin Kuhl 6'6" | SG Holly Springs | 2023 State NC | 6-8 | C/PF | 2023
Collin displayed good footwork around the rim. On several occasions, caught the ball at the high post made a quick move to the basket, and scored. He uses his size to his advantage blocking shots and rebounding. He also finished well in traffic.
Micah Jones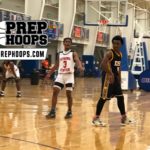 Micah Jones 5'11" | PG Holly Springs | 2023 State NC | 5-11| PG | 2023
Micah is an absolute wizard with the ball in his hand. On multiple occasions, he was able to get into the paint and finish in traffic. He also finds his teammates in scoring positions. Operates well out of the pick and roll, finding for himself and for others.
Ryan Crotty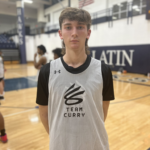 Ryan Crotty 6'6" | SG Holly Springs | 2024 State NC | 6-5 | SG/SF | 2024
Ryan displayed the shooting ability that he is known for around Wake County. If you give him space, he will make you pay. He shoots it with confidence and with range.
Joshua Harris | 6-2 | SF | 2023
Harris played with a high motor. He was not flashy but displayed the ability to catch the ball and finish in traffic. He ran the floor well. He also displayed good shooting touch on his free throws.
Leesville Road – 71
Leesville Road came into the game 1-0, defeating Wakefield in their previous game. Here are some standouts from tonight's game.
Hayes Oxendine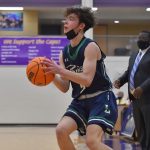 Hayes Oxendine 6'2" | SG Leesville Road | 2025 State NC | 6-1 | SG | 2025
Hayes displayed a good shooting stroke and because of his shooting ability, his pump fake is deadly. Multiple times in the game he used the pump fake to freeze the defender and drive to the basket and finish through contact. He is a scrappy defender that created steals for his team.
Grady Whitt | 6-1 | PG/SG | 2023
Good shooter off the catch. Also displays a nice pull-up jumper. Good handles and is not afraid to attack the basket. Also not afraid to mix it up for rebounds.
Cole Lanford | 6-4 | SF/PF | 2024
Lefty with a good shooting stroke. Displayed 3-point range. He also provided his team with energy.