As the season starts this week with the Thanksgiving holiday tournaments, I want to give my conference breakout player of the year predictions for 4-6A. Either a player who is just coming into his own, getting more playing time, just moved into town or has been hampered by injuries.
Here are my breakout player of the year candidates for 6A:
Ring Nyeri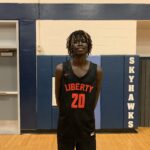 Ring Nyeri 6'8" | PF Liberty | 2024 State AZ Liberty
The odds on favorite for breakout POY is Nyeri. He has unfortunately been injured right before each varsity season his freshman and sophomore years. He is unusually long, fluid, athletic and skilled. He is already one of their best players in the program, and with his size, he will make an immediate impact to a possible top-5 team.
Matt Phair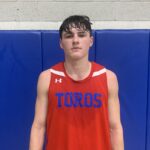 Matt Phair 6'2" | SF Mesa Mountain View | 2023 AZ Mesa Mountain View (Pictured)
A transfer from Westwood will infuse life to the team. He plays aggressively on both ends of the court and he defends multiple positions. He loves attacking off the bounce and scoring through contact. He can shoot it from the perimeter and handles it like a guard to create his own offense, which will be helpful at the end of the shot clock.
Andrew Hoxie
Andrew Hoxie 6'6" | PF Maricopa | 2023 State AZ Maricopa
A literal JV player last year is now arguably their best player for this season in 6A on varsity. He flies on the break, he can make a three, rebound and protect the rim. He will bring energy to the Rams and defend the top forwards on every team.
Mikail Adeel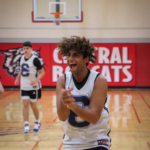 Mikail Adeel 6'5" | PF Chandler | 2023 AZ Chandler
A versatile forward who works well from inside and out. He can shoot it from the three point line and use advanced post footwork in the paint. The Canadian transfer should put his mark on the Wolves immediately this season.
Dylan Spilde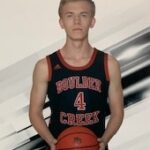 Dylan Spilde 6'2" | CG Boulder Creek | 2023 State AZ Boulder Creek
A high IQ combo guard with good size, feel and skill. His range on his three point shooting separates him from many. He makes plays with good court vision and uses his size versus opposing guards to score in the lane.
Marcus Heatherly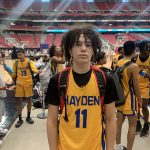 Marcus Heatherly 6'4" | SG Carl Hayden | 2023 State AZ Carl Hayden
A transfer via Sunnyslope has great size and is a top-end shooter. He has an easy stroke and quicker release to rattle off the triples. His IQ allows him to move without the ball and relocate to an open spot. He reads the floor and makes good decisions with the ball.
Jaden Acuna Jaden Acuna 5'11" | SG Gilbert | 2023 State AZ Gilbert
Another JV standout has just been waiting his turn to shine. He is tough, strong and skilled. He may lack the experience of others but has the confidence and the coaching staff gives him the ball. He can shoot it comfortably from the three point line and uses his frame to score through contact.
Oliver Hinder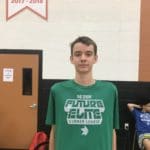 Oliver Hinder 6'8" | C Corona del Sol | 2023 State AZ CDS
Hinder has slowly been improving. He has a huge opportunity to have a true breakout year with many players transferring out. He has great length, size and can change games with his defense blocking shots and rebounding, He scores on hook shots, dunks and can face-up.