Before the season starts next week for the Thanksgiving holiday tournaments, I want to give my conference player of the year predictions for 3-6A. The POY candidates are tricky. If a team has a deep and balanced roster, one player from the team may not be a POY candidate, so the objective is to find a top player on a top team who does a lot of damage on the season.
Here are my player of the year candidates for 5A:
Emery Young
Emery Young 6'4" | SG Centennial | 2023 State AZ Centennial
A physical two-way player is their team leader. He has been through all the tough battles the last two years. He will defend almost every position on the court and scores it from inside and out. His three point shooting has steadily improved over the last few years.
Anthony Batson Jr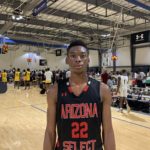 Anthony Batson Jr 6'3" | SG Notre Dame Prep | 2024 State #122 Nation AZ NDP
An athletic marvel on the break is a surprisingly good shot blocker. He has a +6 wingspan and his quick twitch athleticism allows him to spring up to block a shot. He can hit the three, drive the lane and make plays.
Isaiah Kai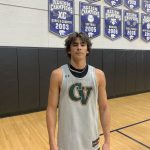 Isaiah Kai 6'2" | PG Campo Verde | 2023 State AZ Campo Verde (Pictured)
A pure point guard who recently committed to Northern Arizona. He is constantly looking to facilitate for his teammates and he can score. He has an impressive mid-range pull-up and with his improved strength, he is better defensively on the ball.
Carter Gittens Carter Gittens 6'5" | SF Sunrise Mountain | 2023 State AZ Sunrise Mountain
A high flyer with a stronger upper body. He defends nearly all positions on the court from the two-five. He rebounds in and out of his area. He can take a few steps and flush it down plus get hot and rattle off triples.
Lashy Perez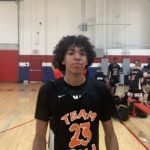 Lashy Perez 6'2" | PG Apollo | 2023 State AZ Apollo
A dynamic scoring point guard sets up his game with his shifty handle and quick first step. He has the deep three but loves getting past his defender to touch the paint and find a cutter or an open shooter.
King Turner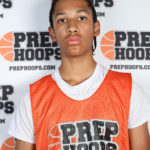 King Turner 6'5" | PG North Canyon | 2023 State AZ North Canyon
A bigger lead guard is one of the biggest in the AIA. He has real length to play the passing lanes and rebounds well with his size. He has volleyball line range and likes the ball in tough moments.
Noah Sowunmi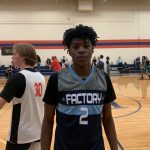 Noah Sowunmi 6'4" | SG Paradise Valley | 2024 State AZ Paradise Valley
A versatile well rounded guard plays and defends multiple positions. He handles it like a point guard and will score it from all three levels. He likes touching the paint and scoring in traffic or throwing a dime. He can dunk it and shoot it from the perimeter.
Yarell Greer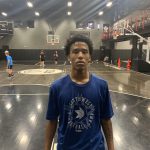 Yarell Greer 5'10" | PG Higley | 2023 State AZ Higley
A fearless undersized ball hawk will bother you the length of the court. He has incredible quickness and track like speed in the open court. His pet move is definitely his pull-up but he will drive it to rim and float it over the post players.