Thanksgiving is a lovely holiday weekend with family and friends. But by Friday night all the aunts, uncles, and cousins have annoyed you. So, on Saturday, why not get out of the house and take in some high school basketball action?
Below are five games that are "must see" matchups on Saturday (11/26) of Thanksgiving weekend.
Pennsbury at Episcopal Academy: EA's Kevin McCarthy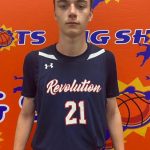 Kevin McCarthy 6'3" | CG Episcopal Academy | 2024 State PA is one of the most sought after 2024 prospects in the region. He is a wing who can score at all three levels. Running with McCarthy is stock rising forward Timmy Dennis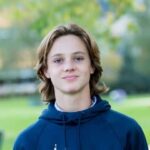 Timmy Dennis 6'6" | SF Episcopal Academy | 2026 PA and senior Swiss Amy knife TJ Lamb. Pennsbury's lineup features rock steady combo guard Ty Kocak Ty Kocak 6'1" | PG Pennsbury | 2023 State PA . He is a highly under rated backcourt prospect who posted an impressive summer circuit playing for Rebels Basketball Academy. Tip-off is at 10:00AM.
Pope John Paul II at Quakertown: A new era in PJP basketball tips off this weekend and taking over the reins is smooth point guard Dom Demitio. He was a standout playmaker during "fall ball" action. Along with Demito, fellow juniors Chase Mondillo and Caleb Zavertnik as well as sophomore Bradey Bass Bradey Bass 6'0" | CG Pope John Paul II | 2025 State PA will look to help keep the Ws rolling in at PJP. For "Q-Town" keep an eye on forward Ty Wilkin. Tip-off is at 1:00PM.
Germantown Friends at SCH Academy: SCH's roster boasts a host of DI prospects such as Alassane Amadou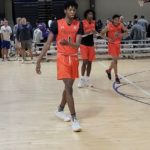 Alassane Amadou 6'9" | PF SCH Academy | 2023 State #188 Nation PA (Marquette), Camden Burns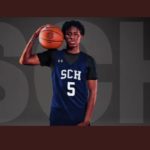 Camden Burns 6'0" | CG SCH Academy | 2024 State PA , Jaren Morton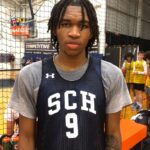 Jaren Morton 6'5" | SG SCH Academy | 2023 State PA , Ron Brown III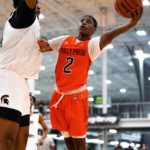 Ron Brown III 5'11" | CG Springside Chestnut Hill Academy | 2024 State PA and Patrese Feamster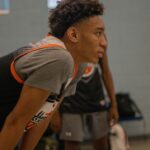 Patrese Feamster 6'3" | CG SCH Academy | 2026 State PA . That list is the reason the Blue Devils are the #1 "private" school team in our preseason rankings. Of course, Germantown Friends features freshman phenom Jordan Dill Jordan Dill 6'1" | CG Germantown Friends school | 2026 State PA , who is arguably the best Class of 2026 prospect in the state. Tip-off is at 1:00PM.
Malvern Prep at Hun School (NJ): It will be a short drive up I-95 to watch this contest, but we promise it will be worth the trip. MP's electric comb guard Ryan Williams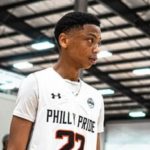 Ryan Williams 6'3" | PG Malvern Prep | 2024 State PA (multiple DI offers) and versatile wing Andrew Phillips Andrew Phillips 6'3" | SF Malvern Prep | 2023 State PA are one of the more talented combos in the area. Shooting guard Hayden Pegg is a prospect on the rise. Hun is an annual MPAL contender. You will want to keep an eye on their senior guard Anthony Loscalzo. Tip-off is at Noon.
Radnor at Archbishop Carroll: This contest is just a scrimmage, but if you are fortunate enough to sneak into the gym, you will get to witness two of top squads in the Philly suburbs. Radnor's decorated Class of 2023 is led by Jackson Hicke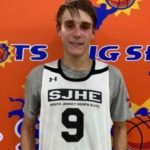 Jackson Hicke 6'5" | SF Radnor | 2023 State PA (Princeton commit), Danny Rosenblum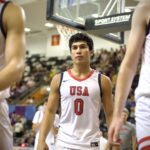 Danny Rosenblum 6'0" | PG Radnor | 2023 State PA (Rochester commit), Charlie Thornton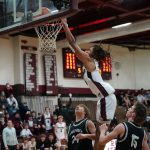 Charlie Thornton 6'4" | SF Radnor | 2023 State PA and Cooper Mueller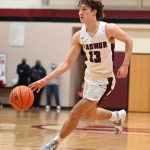 Cooper Mueller 6'3" | SG Radnor | 2023 State PA . That core will should push Radnor to the District 1-5A final again this season. Carroll's lineup contains a host college prospects, including scoring combo guard Dean Coleman-Newsome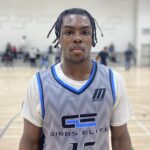 Dean Coleman-Newsome 6'2" | PG Archbishop Carroll | 2023 State PA , 3-point ace Jake West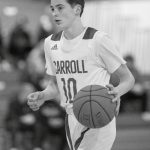 Jake West 5'10" | CG Archbishop Carroll | 2025 State PA and small forward Blake Deegan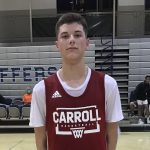 Blake Deegan 6'6" | SF Archbishop Carroll | 2023 State PA . "DCN" is one of the top uncommitted prospects in the state. Watch for several players from Carroll's 2026 class to legitimate minutes. Tip-off is at 10:00AM.