As the season starts this week with the Thanksgiving holiday tournaments, I want to give my conference player of the year predictions for 3-6A. The POY candidates are tricky. If a team has a deep and balanced roster, one player from the team may not be a POY candidate, so the objective is to find a top player on a top team who does a lot of damage on the season.
Here are my player of the year candidates for 4A:
Styles Phipps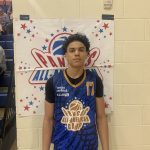 Styles Phipps 6'1" | PG St Mary's | 2024 State #148 Nation AZ St. Mary's
The odds on favorite to win it all and the best player on the winning team usually wins the POY. Well, that fits Phipps. His shift with his handle is second to none in the AIA. He has a nasty pull-up from mid-range and can thread the needle to teammates.
Andrew Camacho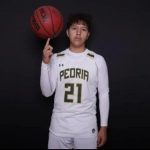 Andrew Camacho 6'1" | CG Peoria | 2023 State AZ Peoria
A walking bucket in the AIA. He has unlimited range beyond the three point line. He is one of the more craftier players and manages to get into the paint and score through contact. He is well known by taking charges and will make plays for his team.
Cohen J Gonzales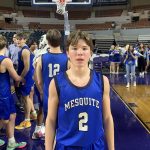 Cohen J Gonzales 5'8" | PG Mesquite | 2023 State AZ Mesquite (Pictured)
A lightning quick scoring combo guard will score the ball in bunches. His stamina is off the charts and has speed for days. He moves with and without the ball about as well as you could. He is feisty on the ball defensively.
Uriah Tenette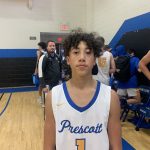 Uriah Tenette 5'8" | PG Prescott | 2025 State AZ Prescott
One of the smaller guards in the AIA but you would never know it. He is shockingly athletic and plays at a good pace to his game. He pushes the rock, scores the ball inside, finds open players and shoots it from deep.
Canyon Torres Canyon Torres 6'2" | SG Salpointe Catholic | 2023 State AZ Salpointe Catholic
A tough and physical glue guy will be their leader down south. He defends multiple positions and makes shots from mid to the three. He can drive it and score using his frame.
Bradey Henige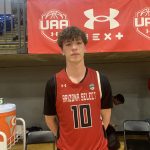 Bradey Henige 7'0" | C Cactus | 2024 State #166 Nation AZ Cactus
A unique big man has legit size and elite hands. He is a next level passer, he has good post footwork and the lefty will gobble up rebounds and block shots out of area. Mark your calendars for January 26th versus Estrella Foothills.
Noah Amenhauser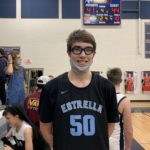 Noah Amenhauser 7'1" | C Estrella Foothills | 2023 State #270 Nation AZ Estrella Foothills
Just barely the biggest player in the state above Henige. He has a good skill set with massive hands to catch any pass. He missed most of last year and looks to come back strong. He will score and pass from the high post with his soft touch and court vision. He will control the paint with rebounds and blocks.