As the season starts this week with the Thanksgiving holiday tournaments, I want to give my conference player of the year predictions for 3-6A. The POY candidates are tricky. If a team has a deep and balanced roster, one player from the team may not be a POY candidate, so the objective is to find a top player on a top team who does a lot of damage on the season.
Here are my player of the year candidates for 3A:
Luke Shaw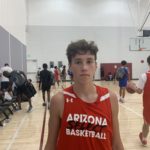 Luke Shaw 6'1" | CG Valley Christian | 2024 State AZ Valley Christian
Last year his brother was POY for 3A with some incredible outings and a ring. Don't be surprised if Luke pulls it off this year. He will lead them in scoring with his ultra quick picture perfect stroke from the three. He is improving his ball handling and passing.
Brayden Gant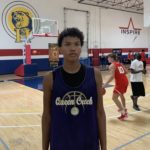 Brayden Gant 6'5" | SF Coolidge | 2023 State AZ Coolidge
A versatile wing forward plays and defends multiple positions. He is a mismatch nightmare, as he can score from inside and out. He can take a ball off the rack and go coast to coast. He can shoot it from elbow and in and will score through contact.
Elijah Williams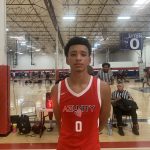 Elijah Williams 6'5" | SF Scottsdale Christian Academy | 2026 State AZ SCA
One of the top freshman in the state will be a load to deal with all season long. He may be young but he is a menace inside on the glass with his body control to score through traffic. He can shoot the three, throw it down with authority on the break and he will guard anyone on the court in 3A.
Bradley Curtis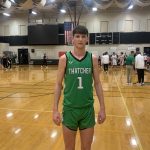 Bradley Curtis 6'6" | PF Thatcher | 2023 State AZ Thatcher (Pictured)
Not super well known around the state but trust me, the coaches and players in the conference know him all too well. He has good size and can score from all levels. He is a plus rebounder and is light on his toes to defend. He can shoot it and is a quick second jumper. He also can score with his back to the basket making him a tough cover. If they make a final-4 run, Curtis will make his mark on the team.
Corey Wood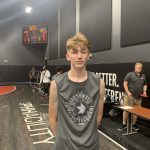 Corey Wood 6'7" | SF ALA-Ironwood | 2023 State AZ ALA-Ironwood
A bigger small forward with one of the prettier shooting strokes from beyond the three point line. He gets it off quickly and will rattle them through. He rebounds well in his area and will defend the three-five for the team.
Keon Talgo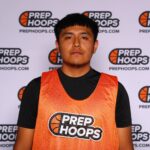 Keon Talgo 6'3" | SF Gilbert Christian | 2024 State AZ Gilbert Christian
A tough hard-nosed and skilled wing. He is an ultimate competitor and he consistently hits contested shots. He rebounds, moves the ball and will use his physicality to defend from inside and out.