There's a lot of talented prospects in the 2025 class in Virginia, and many of them are going to have breakout seasons this year. There are some that already have division one schools showing interest, while others are set to see their recruitment pick up over the next few years. Here's a look at part one of the many 2025 prospects that I think division one schools should start to get involved with as soon as possible.
Christian Gurdak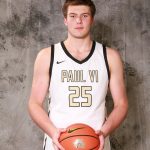 Christian Gurdak 6'10" | C Paul VI | 2025 State VA | 6'10" C | Paul VI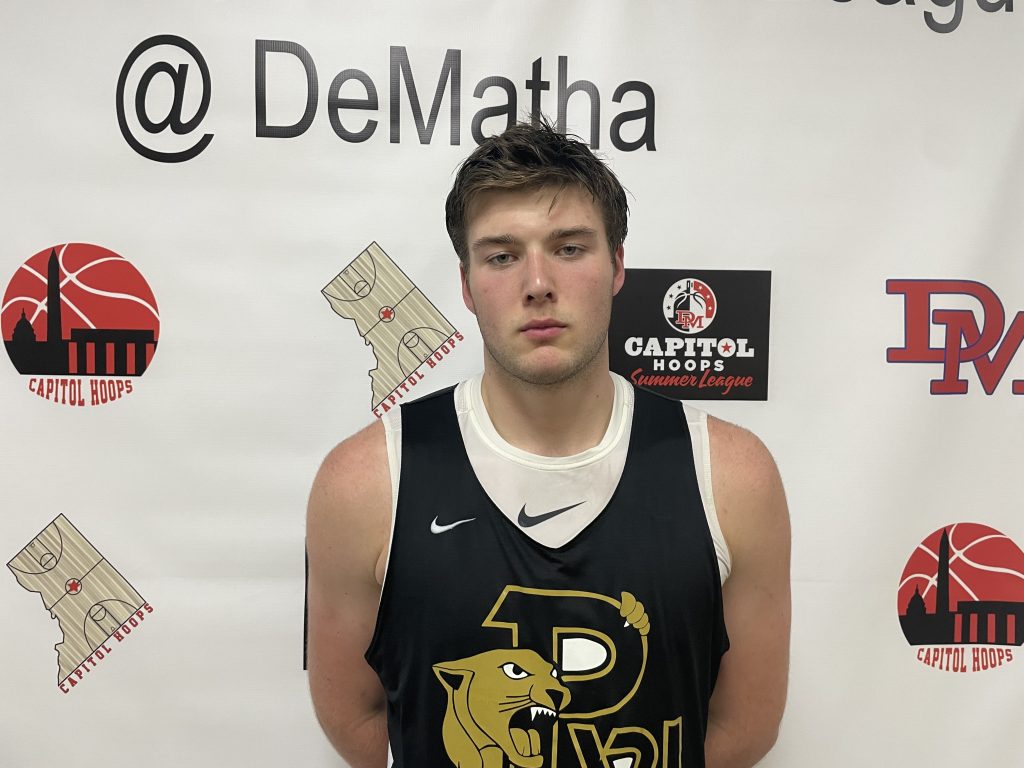 Gurdak is already seeing high major programs on his tails as he started for the state champs last year and will start for them this year on one of the top teams in the country. "Big Country" as we've nicknamed him has great size and is able to outmuscle guys in the paint to score and hit the glass, he is surprisingly quick with good moves and counters in the post and he has great touch around the rim with either hand.
Jaquan Womack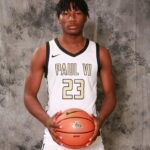 Jaquan Womack 6'7" | PF Paul VI | 2025 State VA | 6'6" F | Paul VI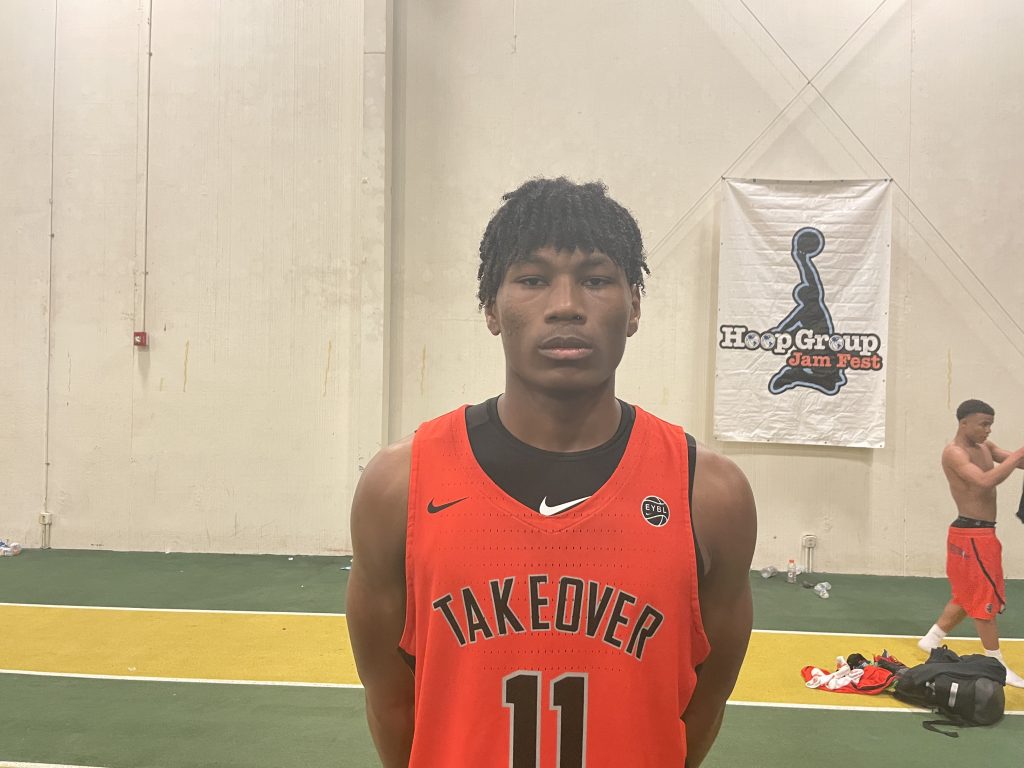 Womack may get a little over shadowed on his loaded PVI team, but there's no doubt when you watch him that he's a division one player and coaches are starting to notice as he already holds an offer from George Mason. The 6'6" forward has a ton of versatility as he is strong enough to play and guard in the post, he can step out and knock down shots and put it on the deck and he can guard multiple positions as well.
Kareem Stagg Kareem Stagg 6'7" | PF Oscar Smith | 2025 State VA | 6'8" PF | Oscar Smith
Stagg is the guy on this list that I think will begin to emerge this year and start to get on the radar of multiple division one coaches, as the rate he's improving at is very impressive. The 6'8" power forward has grown over the summer, he's already a big time athlete who hits the glass and protects the rim impressively with good timing and he's starting to round out his offensive game with the ability to finish in the paint and step out to 18 feet as well.
Austin Williford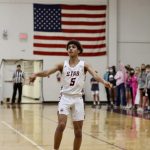 Austin Williford 6'4" | SF Saint Anne's Belfield | 2025 State VA | 6'4" SF | St. Anne's-Belfield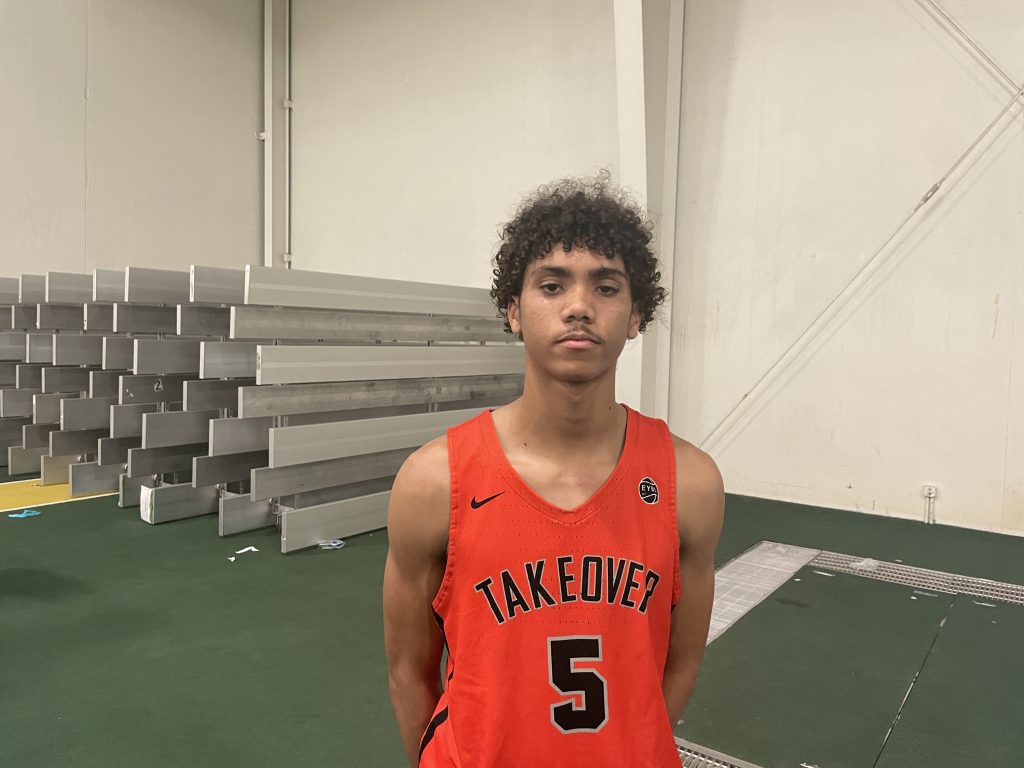 Wiliofrd is still without a division one offer yet, but it won't take long for coaches to realize that he's a two way impact wing with a lot of upside moving forward. At 6'4" he has very long arms and plays with a great motor on the defensive end getting deflections and showing he can guard multiple positions, he hits the glass hard on both ends and is a good rebounder for his position and he's shown flashes of being able to score it at multiple levels.
Chance Mallory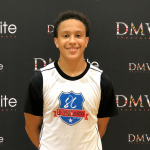 Chance Mallory 5'10" | PG St. Anne's Belfield | 2025 State VA | 5'8" PG | St. Anne's-Belfield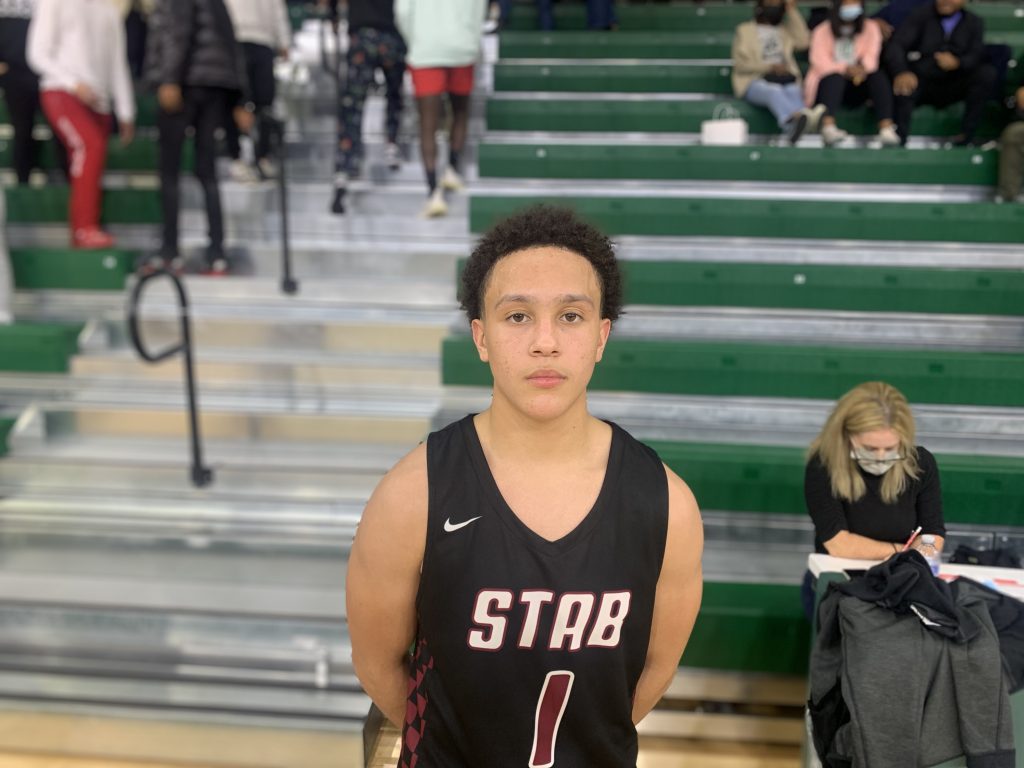 While Mallory may not be the biggest guy that steps out on the floor, he has shown over the past three years that he can play with the best of the best and often out play bigger guards as well. He's super skilled on the offensive end as he can handle the ball and stays out of pressure situations and is a big time shooter with effortless range from deep, he's crafty as a finisher and is a good playmaker on the ball and he has great instincts on both ends of the floor.
Donovan Richardson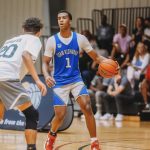 Donovan Richardson 6'5" | PG Collegiate | 2025 State VA | 6'5" CG | Collegiate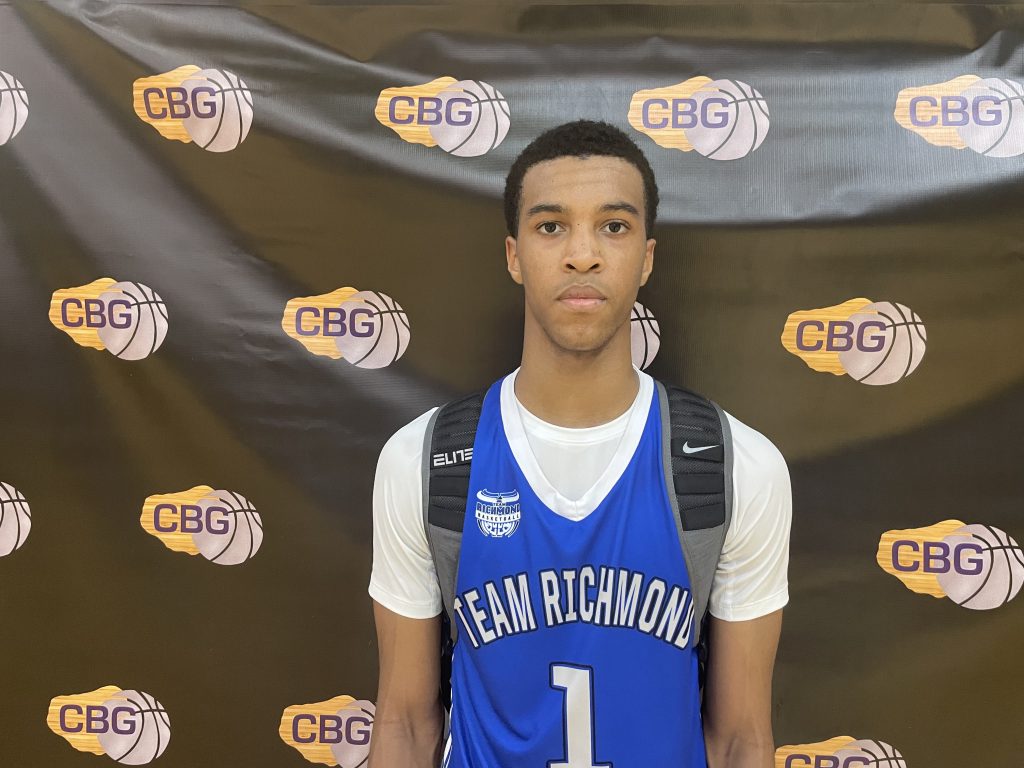 Richardson is starting to emerge as one of the top prospects in the Richmond area and already holds a slew of mid major offers with his positional size and skill set at his position. He's fundamentally sound as he changes speeds well and plays with great pace, he makes good reads and decisions with the ball in his hands, he has great footwork when he gets in the lane and he can score it efficiently while being a good playmaker too.