The 2022-23 season is upon us and PrepHoops Oregon has you covered. We're doing pre-season previews for all of the 6A leagues across the state, giving you some insight into the teams and players you should be watching this year. As far as the PIL goes, what's to say about it other than once again it will be a situation where practically every night will feature a big-time matchup? Here's how we see it turning out.
League Predictions
1. Lincoln
2. Cleveland
3. Roosevelt
4. Benson
5. Jefferson
6. Grant
7. McDaniel
8. Franklin
9. Wells
Player of the Year: Moroni Seely-Roberts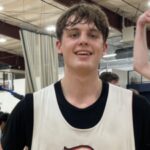 Moroni Seely-Roberts 6'6" | SF Lincoln | 2023 State OR , Lincoln
All-League Predictions: Moroni Seely-Roberts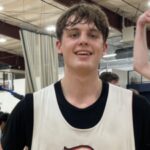 Moroni Seely-Roberts 6'6" | SF Lincoln | 2023 State OR , Lincoln; Kavon Bradford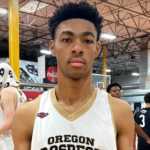 Kavon Bradford 6'2" | CG Benson | 2023 State OR , Benson; Jackson Cooper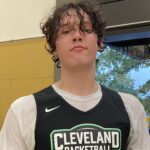 Jackson Cooper 6'5" | SF Cleveland | 2023 State OR , Cleveland; Christian Green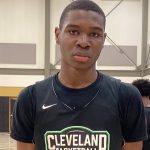 Christian Green 6'1" | CG Cleveland | 2023 State OR , Jefferson; Utrillo Morris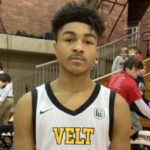 Utrillo Morris 5'8" | PG Roosevelt | 2024 State OR , Roosevelt
Top Sleeper/Newcomer: Adrian Montague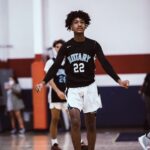 Adrian Montague 5'11" | PG Jefferson | 2026 State OR , Jefferson
State Tournament Threats: Lincoln, Cleveland, Roosevelt
Other Post-Season Teams: Benson, Jefferson, Grant
Analysis
Like last year, expect it to be a neck-and-neck horse race in the PIL standings and in 2022-23 we're putting our bets on Lincoln to come out in front. Head coach Heather Seely-Roberts made a huge splash her first year at the 6A level and has the proverbial thoroughbreds to put the Cardinals on top. It certainly helps her twin sons are two of the top players in the state with Moroni Seely-Roberts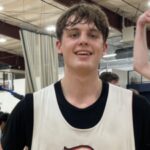 Moroni Seely-Roberts 6'6" | SF Lincoln | 2023 State OR (24.2 ppg, 9.5 rpg, 3.9 apg, 2.1 spg, .592 fg%, .466 3pt%, .847 ft%) and Malachi Seely-Roberts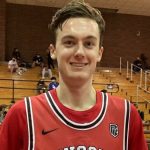 Malachi Seely-Roberts 6'8" | SF Lincoln | 2023 State OR (14.0 ppg, 4.8 rpg, 6.0 apg, .409 3pt%). Moroni finished second in 6A in scoring and will be right up there again while Malachi will once again run the point and fire away from deep. The Cardinals will be anchored in the middle by 6-foot-11 senior Graham Eikenberry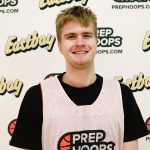 Graham Eikenberry 6'10" | PF Lincoln | 2023 State OR (12. 4ppg, 8.7 rpg, 2.1 bpg, .671 fg%) and 6-foot-9 junior Evan Heisler
Evan Heisler 6'9" | C Lincoln | 2024 State OR (3.1 ppg, 1.4 rpg, .760 fg%), who may even play together at times. The key for Lincoln is who steps up at guard to knock down open shots – De La Salle North transfer Jah Allah Van is one of the prime candidates. While they are the biggest team in the state, don't look for Lincoln to slow things down as Seely-Roberts likes to play pressure defense and run with everybody.
Last year's champs – and the team that beat Lincoln three times – Cleveland will be right in the mix. With a late coaching change to new head coach Sam Glasgow, there were concerns about kids transferring out but the Warriors kept most of their returning core intact. Jackson Cooper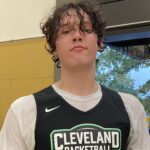 Jackson Cooper 6'5" | SF Cleveland | 2023 State OR (12.5 ppg, 7.5 rpg, 2.3 apg, .539 fg%) returns as one of the top big men in the state and the highly-recruited, high-academic college prospect will vie for league player of the year honors. Getting him the ball will be a couple of senior point guards in Sean Chris Tresvant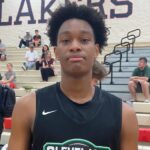 Sean Chris Tresvant 5'11" | PG Cleveland | 2023 State OR (8.9 ppg, 2.9 rpg, 1.7 apg), who would have been league defensive player of the year had the award existed, and Jamel Pichon Jamel Pichon 5'11" | SF Cleveland | 2023 State OR (5.2 ppg, 3.3 rpg, 2.5 apg), an athletic power guard. While Christian Green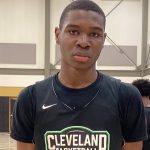 Christian Green 6'1" | CG Cleveland | 2023 State OR moved on, stepping up into his place will be junior swingman Jackson Owens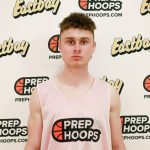 Jackson Owens 6'3" | CG Cleveland | 2024 State OR (3.3 ppg, 2.0 rpg) who is no slouch of an athlete himself. True, significant change at the helm is always tricky but it appears that Glasgow won't be changing too much with his experienced squad.
It would be easy to dismiss Roosevelt as a contender after superstar guard Terrence Hill and his 20 points per game decided to transfer to AZ Compass Prep but if there was a team that could absorb that huge of a loss and still be darned good, it's the Roughriders. It all starts with the returning backcourt for head coach Yusuf Leary with Utrillo Morris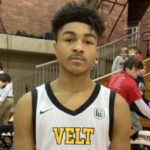 Utrillo Morris 5'8" | PG Roosevelt | 2024 State OR (10.0 ppg, 4.0 rpg, 4.6 apg) and Chance White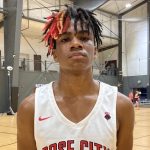 Chance White 6'1" | CG Roosevelt | 2024 State OR (13.1 ppg, 2.1 rpg). Both had huge summers and both are two of the quickest players in the state. With Hill gone, look for both to really amp things up in the scoring department. That should also be the case with senior swingman Beya Kim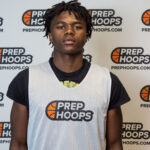 Beya Kim 6'3" | SF Roosevelt | 2023 State OR (8.4 ppg, 5.6 rpg), one of the most explosive athletes in the league. Sophomore guard Owen Nathan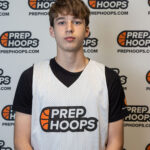 Owen Nathan 6'0" | PG Roosevelt | 2025 State OR has emerged as a key do-it-all guy as well. The key for Roosevelt and ultimately how good they will be depends on who steps up as the fifth starter and how the bench develops.
2022-23 could be the best Benson team in the Earl Clark era. Kavon Bradford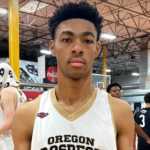 Kavon Bradford 6'2" | CG Benson | 2023 State OR (16.4 ppg, 7.3 rpg, 4.8 apg, 2.2 spg) is back for his final year and he'll be the leader as usual with his all-around game which includes being one of the best inch-for-inch rebounders in the state. Last year's second-leading scorer Dylan Douangphrachanh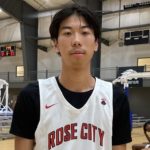 Dylan Douangphrachanh 6'3" | SG Benson | 2024 State OR (14.6 ppg, 4.1 rpg, 2.3 apg) is back on the wing and he's added hard-nosed driving to the hoop to his sharp-shooting from the perimeter. The Techmen are bolstered by some key transfers who will contribute immediately, if not start. Fernando de la Torre Fernando de la Torre 5'9" | PG David Douglas | 2023 State OR (7.7 ppg, 2.4 rpg, 1.9 apg at David Douglas) will add help with his ball-handling and clutch shooting, Tabor Von Deusen (Grant transfer) is the tough inside presence Benson hasn't had in years, and Redding Longaker (2.8 ppg, 1.5 rpg) is another hustle guy up front. In some ways, the Techmen might be a sleeper for the league title but they are definitely looking good as a solid post-season squad.
It seemed that last year was everyone's chance to beat up on Jefferson but that won't be the case this season. Head coach Pat Strickland is back at the helm of the Demos and you better bet he didn't come back to pile up losses on his coaching record. While much of last year's returnees will likely swing JV, leading scorer Jeremiah Stigler Jeremiah Stigler 6'1" | CG Jefferson | 2023 State OR (16.4 ppg) is back and will play a key role once again. Incoming transfers will really add a boost – Christian Green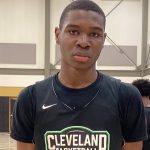 Christian Green 6'1" | CG Cleveland | 2023 State OR (12.0 ppg, 5.8 rpg, 1.8 apg at Cleveland) and TJ Latu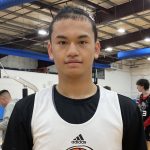 TJ Latu 6'3" | CG Jefferson | 2024 State OR (3A First Team All-State) are tremendous athletes with speed (Green) and power (Latu). Both have looked good in workouts and fall league action. Running the point will be star freshman Adrian Montague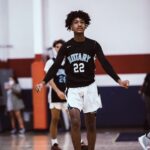 Adrian Montague 5'11" | PG Jefferson | 2026 State OR , who comes to Jefferson already with the nickname "Fuzzy". Jefferson is in the rare position of sneaking up on people and you better bet Strickland loves being in that role for a change.
Grant certainly lost a lot with the departures of coach Rob Key and PIL Player of the Year Adrian Mosley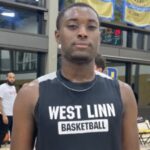 Adrian Mosley 6'2" | SF West Linn | 2023 State #269 Nation OR (18.9 ppg, 4.2 rpg, 1.9 apg). But into the fold comes new head coach Dondrale Campbell who proved he can build and sustain a top-notch program with what he did at Cleveland. So while there is still some rebuilding to do in Northeast Portland, the Generals will still be tremendously competitive and a tough out every night. With Mosley gone, it will be more of a balanced attack offensively and it wouldn't be surprising to see different guys lead the team in scoring every night. Juniors Charlie Kapronos and Voshon Hardges are the top returnees and some names to know from Grant's powerhouse JV squad last season include Jay Lenford, Charles Manigo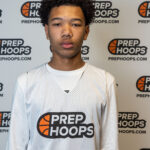 Charles Manigo 6'2" | CG Grant | 2024 State OR , Josh Peeler, and Lucas Post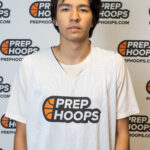 Lucas Post 6'4" | PF Grant | 2023 State OR .
After a fast start, the bottom fell out at McDaniel as the team ran into issues with eligibility, injuries, and overall morale. Despite the ending, the dean of the PIL, head coach Chuck Matthews is back once again and is as positive as ever as the Mountain Lions hope to bounce back in 2022-23. There are some pieces to work with, starting with 6-foot-4 Elijah Martin Elijah Martin 6'4" | SF Franklin | 2023 State OR (10.8 ppg) who was proving to be a consistent inside-outside threat before getting sidelined by eligibility. Also back are senior guard Jaylen Pankey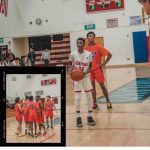 Jaylen Pankey 5'9" | PG McDaniel | 2023 State OR (3.8 ppg) and junior guard Takwain Montgomery (4.5 ppg) and Matthews is high on the continued development of Mekai Anderson (2.5 ppg) and up-and-coming sophomore wing Dylan Cheek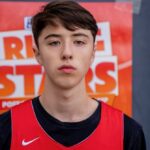 Dylan Cheek 6'3" | SG McDaniel | 2025 State OR .
There have been a lot of late developments at Franklin this fall as a number of transfers didn't come through and then former head coach Osa Essene resigned right before tryouts. Several quality seniors moved on from last year's squad which was highly competitive but there are some solid guys back. While they may still be looking toward more toward the future, the Lightning do have strength in their junior class, starting with returnees Dominic Papworth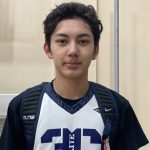 Dominic Papworth 6'2" | CG Franklin | 2024 State OR , Kwaje Laila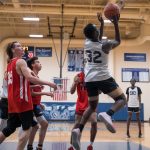 Kwaje Laila 5'11" | SG Franklin | 2024 State OR , and Charles Grassman. In particular, Papworth, an athletic guard who specializes in the mid-range, and Laila, a PJ Tucker-like utility guy, were impressive during club basketball. At press time no new head coach has been named, but the Lightning are still proceeding as normal as possible with the assistant coaching staff that currently remains.
While there was a little more time to adjust to change, Wells also went under a complete overhaul in the off-season with the departure of head coach Craig Cokley and the transfers of many of the players that would have returned – including the 6A state leaders in rebounding and three-point shots made per game. Brand new head coach Jonathan Canalin is staying positive though and one huge reason why is that his son, junior Jacey Canalin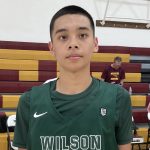 Jacey Canalin 5'7" | PG Wells | 2024 State OR (13.5 ppg, 3.4 rpg, 4.8 apg, 2.3 spg) is back at the point. Dahir (5.8 ppg, 5.9 rpg) is a solid big man, Jaden Igarta (3.4 ppg, .432 3pt) can hit some open threes, and Diggy Griffin (1.0 ppg) is a young player to keep an eye on but the rest of the roster is a cast of unknowns. It doesn't help that the Guardians have one of the toughest schedules in 6A but Canalin is hoping the lumps will toughen his young squad for future years.