The 2022-23 season is upon us and PrepHoops Oregon has you covered. We're doing pre-season previews for all of the 6A leagues across the state, giving you some insight into the teams and players you should be watching this year. With the Bend-area teams moving to 5A, what was the Mountain Valley Conference is now known as the Central Valley Conference. The league is now all Salem-area schools with North Salem joining the mix (McKay also moved to 5A) and due to the low number of teams, it will be a triple round robin format for conference games. Here's how we see it turning out.
League Predictions
1. West Salem
2. South Salem
3. McNary
4. Sprague
5. North Salem
Player of the Year: Connor Oertel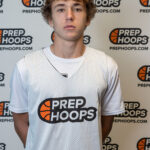 Connor Oertel 6'3" | SG West Salem | 2024 State OR , West Salem
All-League Predictions: Connor Oertel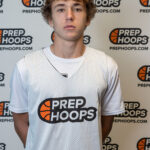 Connor Oertel 6'3" | SG West Salem | 2024 State OR , West Salem; Greg Comer Greg Comer 6'2" | CG South Salem | 2024 State OR , South Salem; Trenton Ferguson, West Salem; Brody Roth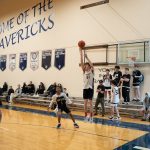 Brody Roth 6'3" | SF McNary | 2023 State OR , McNary; Matthew Weiner, Sprague
Top Sleeper/Newcomer: Steven Adams, McNary
State Tournament Threats: West Salem
Other Post-Season Teams: South Salem, McNary, Sprague
Analysis
With Summit no longer around, there's a consensus on who should win the league this season and West Salem gets that honor. Head coach Travis Myers has a squad filled with returnees from last year's third place finishing team and its core is in the junior class. Connor Oertel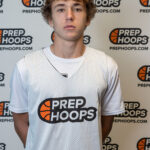 Connor Oertel 6'3" | SG West Salem | 2024 State OR (10.2 ppg, 2.2 rpg, 2.4 apg, .430 3pt%) made a tremendous debut last season on varsity and you can bet his numbers will increase in 2022-23. The 6-foot-3 wing can pretty much score from anywhere on the court and has added above-the-rim athleticism to his game over the summer. 6-foot-7 big man Trenton Ferguson (9.3 ppg, 6.5 rpg, .559 fg%) is practically unmoveable in the paint but has a real soft touch to his shot. He's easily the best post in the entire league. Jackson Leach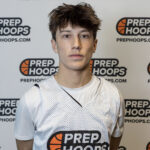 Jackson Leach 5'10" | PG West Salem | 2024 State OR (5.2 ppg, 2.0 apg) will take over the reins at the point and is extremely quick off the dribble. There are a couple of key seniors in last year's leading scorer Tommy Slack Tommy Slack 6'1" | CG West Salem | 2023 State OR (12.4 ppg, 3.7 rpg, 2.2 apg, .526 fg%), who will snipe away from the outside, and Jimmy Lathen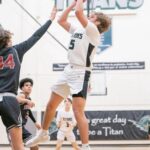 Jimmy Lathen 6'4" | SF West Salem | 2023 State OR (7.0 ppg, 3.0 rpg, .600 fg%), a hustle-guy-plus up front. Myers likes to play a lot of guys so look for others to contribute as well.
South Salem experienced growing pains last season but should be back in the discussion. While head coach Travis Brown doesn't have a ton of size at his disposal on this year's roster, there's plenty of speed and he's definitely planning on using that to the Saxons' advantage. The junior guard duo of Greg Comer Greg Comer 6'2" | CG South Salem | 2024 State OR (15 ppg, .383 3pt%) and Eli Gabriel Eli Gabriel 6'2" | CG South Salem | 2024 State OR (13 ppg) should once again lead the way in the scoring department. Comer was one of 6A's leaders in threes made per game at just under 2.5 and can really catch fire from long range. Point guard Charlie Rapp Charlie Rapp 6'0" | CG South Salem | 2023 State OR will get them the ball and the senior is as gritty as they come. Brown is high on another senior, 6-foot-3 Rylan Davidson, who makes up for his lack of height with his strength and leaping ability. Junior Josh Feik Josh Feik 6'0" | SG South Salem | 2025 State OR played some quality minutes last season and don't be surprised if you see one of the talented freshman trio of Jackson Lapray, Teagan Scott (Oregon State baseball commit), and Tko Westbrook Tko Westbrook 5'11" | CG South Salem | 2026 OR (younger brother of Evina Westbrook) see some court time.
As always, McNary will be right in the mix for the post-season. Head coach Ryan Kirch is amazingly enough now the dean of the league and he has perhaps the most experienced backcourt in the conference. Jando Gonzalez Jando Gonzalez 5'7" | PG McNary | 2023 State OR (8.1 ppg, 1.5 apg, .391 3pt) is now in his fourth year as a starter and is as dependable as they come. His backcourt partner in crime, Jabol Balos-Mesey Jabol Balos-Mesey 5'10" | CG McNary | 2023 State OR (6.7 ppg, 1.6 rpg) is in his third year and will once again be one of the top athletes in the league getting to the hoop. Leading scorer Brody Roth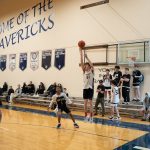 Brody Roth 6'3" | SF McNary | 2023 State OR (10.5 ppg, 2.9 rpg, .403 3pt) is back and ready to do even bigger things with his all-around offensive game. As solid as this trio is, watch out for Steven Adams (2.2 ppg, 2.0 apg in 7 games). Kirch gushes about the off-season development of the sophomore point guard, who lit up the scoreboard for the Celtics in summer ball.
For the first time since he took over in 2018-19 head coach Jordan Graneto has a team that lacks varsity experience as last year's squad was senior dominated. Senior guards Matt Weiner Matt Weiner 5'11" | CG Sprague | 2023 State OR (2.1 ppg, 0.8 rpg) and Liam Spencer (1.9 ppg) are the leading returning scorers and there's no question their production will have to increase for the Olympians to be competitive. Both are solid all-around shooters and scorers that played well during June ball. Sophomore Jarod Stanley Jarod Stanley 6'2" | PG Sprague | 2025 State OR (1.0 ppg) got into a handful of games as a freshman and his athleticism will help out on both ends. Seniors Orion Powers (1.0 ppg) and Nate Tesfu (0.2 ppg) will also have increased roles in the rotation. A player worth keeping an eye on is senior Jake Horn, who didn't play last season. While he's still somewhat learning the game, standing 6-foot-9 Horn is one of the tallest players in the conference and he's also a good athlete.
Finishing out the list is North Salem, who moves up to 6A for 2022-23. The Vikings are led by brand new head coach Bryan Huber, who starred at West Salem in the mid-2000s. Top returnees include point guard Gio Ramirez and star running back Josiah Davis in the backcourt and Tito Garibay up front, but most of the roster is brand new and very young. The Vikings do have hope for the future with a heralded freshman group, of which guard Rafael Ochoa Rafael Ochoa 6'1" | CG North Salem | 2026 OR turned some heads at this fall's PrepHoops Oregon Top 250 Expo.