The 15th Annual Nor Cal Classic kicks off high school basketball in NorCal. 8 games on Saturday November 26, at Dublin HS in Dublin CA. The event is designed to promote and showcase teams and prospects from Northern California. Some of the top teams in NorCal will be playing in this event, highlighted by the featured game. NorCal's top team Modesto Christian going up against Notre Dame of Sherman Oaks, CA. A top team from SoCal. Here's the schedule of games.
Game 1: 9:30 Granada vs Vanden
Game 2: 11:00 Dougherty Valley vs Oakland Tech
Game 3: 12:30 Campolindo vs Grant
Game 4: 2:00 Oakland vs Monterey Trail
Game 5: 3:30 Riordan vs Weston Ranch
Game 6: 5:15 Dublin vs Inderkum
Game 7: 7:00 Archbishop Mitty vs Clovis North
Game 8: 8:30 Modesto Christian vs Notre Dame (Sherman Oaks) SoCal.
Committed 2023 Prospects:
Courtney Anderson Courtney Anderson 6'4" | SG Dublin | 2023 State #151 Nation CA-N Jr, 6'5 2023 of Dublin (Colorado)
Derek Sangster Derek Sangster 6'7" | SF Archbishop Mitty | 2023 State #213 Nation CA-N 6'7 2023 of Archbishop Mitty (Princeton)
Andrew McKeever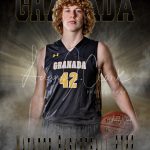 Andrew McKeever 7'0" | C Granada | 2023 State #236 Nation CA-N 7'0 2023 of Granada (St. Mary's)
BJ Davis BJ Davis 6'2" | CG Modesto Christian | 2023 State #182 Nation CA-N 6'1 2023 of Modesto Christian (San Diego St.)
Ryan Beasley Ryan Beasley 5'11" | PG Dougherty Valley | 2023 State #228 Nation CA-N 5'10 2023 of Dougherty Valley (University of San Francisco)
Money Williams Money Williams 6'3" | SF Oakland | 2023 State CA-N 6'4 2023 of Oakland (Montana)
Varick Lewis Varick Lewis 6'3" | SG Monterey Trail | 2023 State CA-N 6'3 2023 of Monterey Trail (Long Beach State)
Dusty Stromer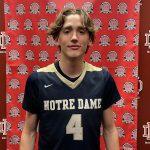 Dusty Stromer 6'5" | SG Notre Dame | 2023 State #47 Nation CA-S 6'7 2023 of Notre Dame (Gonzaga)
Caleb Foster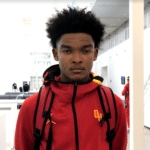 Caleb Foster 6'4" | PG Notre Dame | 2023 CA-S 6'5 2023 of Notre Dame (Duke)

Unsigned 2023 prospects DI, DII consideration:
Tyler Harris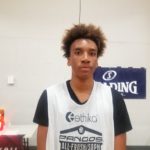 Tyler Harris 6'6" | SF Granada | 2023 State #210 Nation CA-N 6'7 W/F of Granada
Jermaine Haliburton Jermaine Haliburton 6'2" | PG Inderkum | 2023 State CA-N 6'2 PG of Inderkum
Jalen Glenn Jalen Glenn 6'5" | SF Inderkum | 2023 State CA-N 6'5 G/W of Inderkum
King-Jihsani Wilhite 6'0 SG of Riordan
Donovan Cooks Donovan Cooks 6'1" | PG Dublin | 2023 State CA-N 6'0 PG of Dublin
Logan Steuben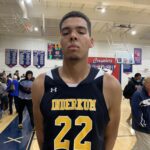 Logan Steuben 6'8" | PF Inderkum | 2023 State CA-N 6'7 PF of Inderkum
Prince Oseya Prince Oseya 6'10" | C Modesto Christian | 2023 State CA-N 6'10 C of Modesto Christian
Mehki Thomas Mehki Thomas 6'4" | SG Dublin | 2023 State CA-N 6'4 G/W of Dublin
Christian Wise Christian Wise 6'6" | PF Archbishop Riordan | 2023 State CA-N 6'6 F of Riordan
Khristian Holmes Khristian Holmes 6'0" | PG Weston Ranch | 2023 State CA-N 6'0 G of Weston Ranch
Elijah Mobley Elijah Mobley 6'1" | SG Weston Ranch | 2023 State CA-N 6'1 CG of Weston Ranch
Elliott Mobley 6'1 PG of Weston Ranch
Isaiah Chandavong Isaiah Chandavong 6'4" | SF Inderkum | 2023 State CA-N 6'5 G/W of Inderkum
Savion Daniels Savion Daniels 6'5" | PF Inderkum | 2023 State CA-N 6'5 W/F of Inderkum
Eric Brown Eric Brown 6'7" | SF Archbishop Mitty | 2023 State CA-N 6'7 F of Archbishop Mitty
Jaiden Paran Jaiden Paran 6'1" | PG Archbishop Mitty | 2023 State CA-N 6'0 G of Archbishop Mitty
Nate Keaney Nate Keaney 6'0" | SG Granada | 2023 State CA-N 6'0 CG of Granada
Sterling McClanahan Sterling McClanahan 6'3" | SG Vanden | 2023 State CA-N 6'3 G of Vanden
Landon Edmonds Landon Edmonds 6'6" | C Dougherty Valley | 2023 State CA-N 6'6 PF of Dougherty Valley
Connor Sevilla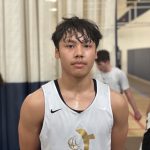 Connor Sevilla 5'11" | PG Dougherty Valley | 2023 State CA-N 6'0 PG of Dougherty Valley
Blake Hudson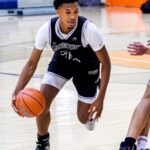 Blake Hudson 6'2" | PG Dougherty Valley | 2023 State CA-N 6'3 G of Dougherty Valley
Shane O'Reilly Shane O'Reilly 6'4" | SG Campolindo | 2023 State CA-N 6'3 SG of Campolindo
Logan Robeson Logan Robeson 6'1" | SG Campolindo | 2023 State CA-N 6'3 SG of Campolindo
Clay Naffziger Clay Naffziger 6'2" | SG Campolindo | 2023 State CA-N 6'3 SG of Campolindo
Jordan Bobo Jordan Bobo 6'7" | SF Grant | 2023 State CA-N 6'7 F of Grant
Te'shawn Gamble 5'10 PG of Oakland
Jaylen Bryant 6'5 W/F of Clovis North
Malik Musleh 6'8 PF of Clovis North
Jalen Brown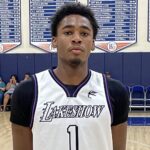 Jalen Brown 6'3" | SG Modesto Christian | 2023 State CA-N 6'2 CG of Modesto Christian
Darius Smith Darius Smith 6'3" | SF Modesto Christian | 2023 CA-N 6'3 G of Modesto Christian
Kodey Weary 6'7 F of Modesto Christian
Dante Ogbu Dante Ogbu 6'4" | SF Sherman Oaks Notre Dame | 2023 State CA-S 6'2 G of Notre Dame, Sherman Oaks
Kam Manning-Fuimaono Kam Manning-Fuimaono 6'0" | CG Monterey Trail | 2023 State CA-N 6'0 PG of Monterey Trail
Edric Dennis Edric Dennis 6'7" | SF Vanden | 2023 State CA-N 6'7 W/F of Vanden