While high school classes have been in full swing, on the basketball court many programs are preparing for Fall League games. Here at Prep Hoops PA, our updated 2024 rankings dropped on Monday and a variety of talented players are being covered this week. The staff at Prep Hoops Pennsylvania has diligently gathered information and worked extremely hard to develop an extraordinarily comprehensive list of over 350 high school basketball student-athletes. This group of juniors has the balance of talent to be the most heavily recruited group in a long time throughout the state. Many young men have been in constant communication with college coaches, while a large number of others are starting to garner collegiate attention as well. Listed below are the top 10 skilled performers in the rankings for our current update. 
#12) Brandin Cummings Brandin Cummings 6'3" | CG Lincoln Park | 2024 State PA , 6'2 combo guard, Lincoln Park Charter High School, A proven leader with the fundamentals and skill set to separate himself on the floor. He is a playmaker and can score in a variety of ways during a game. Brandin has multiple division 1 offers on the table.
#14) Robert Cain Robert Cain 6'3" | SG Kiski School | 2024 State PA , 6'4 wing forward, Kiski Prep School, This big, strong wing likes to get to the rim and finish with dunks in the lane. Watch for this young man to continue his rise with recruiting with his stellar performances on the court. Robert has garnered division 1 attention and a few offers.
#16) Peter Kramer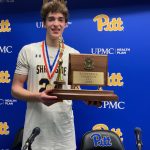 Peter Kramer 6'4" | SG Hampton | 2024 State PA , 6'3 combo guard, Hampton High School, After winning the WPIAL Championship last season he transferred to Hampton (his home district school). His ability to score from a variety of spots is a big asset. Peter will be a division 1 or 2 hoop player in the future.
#18) Eli Teslovich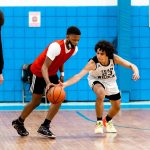 Eli Teslovich 6'1" | CG Shady Side Academy | 2024 State PA , 6'1 combo guard, Shady Side Academy High School, This is a skilled guard with an extremely high basketball IQ. He brings the leadership and maturity needed to help his team be successful on the floor. Eli is developing a good amount of recruitment from all levels.
#20) Joey Dopriak, 6'5 wing forward, North Allegheny High School, He is a long, athletic wing who plays hard on both ends of the floor. On defense, he is a talented shot blocker and rebounder that utilizes perfect box-out technique. Joey has gathered a few division 2 offers with more opportunities on the horizon.
#22) Vernon Settles Vernon Settles 6'0" | CG Central Catholic | 2024 State PA , 6'2 wing forward, Central Catholic High School, His ability to slash to the basket and run the court in transition makes him a matchup problem. Look for his game to rise to another level this upcoming season. Vernon will play a sport at the next level, football or hoops.
#24) Cam Rowell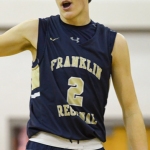 Cam Rowell 6'5" | PF Franklin Regional | 2024 State PA , 6'5 wing forward, Franklin Regional High School, The balanced performance of this talented player is a difference-maker throughout a contest. Some strengths are evident on both offense and defense with scoring and rebounding. Cam has the skills to play collegiate basketball at a variety of levels.
#26) Terek Crosby Terek Crosby 6'2" | SG Yough | 2024 State PA , 6'2 shooting guard, Yough High School, His athletic ability stands outs during a game and can wear down an opponent. On the defensive end, his quick hands and agile feet make him a nightmare. Terek has opportunities to play college hoops.
#28) Joseph Roth Joseph Roth 6'4" | PF Ellwood City | 2024 State PA , 6'5 power forward, Ellwood City High School, The length and improving perimeter shooting have taken his game to another level. He has a high free throw percentage and excellent footwork in the post. Joseph will look to continue his career on the hardwood in college.
#30) Quinton Martin Quinton Martin 6'3" | PF Belle Vernon | 2024 State PA , 6'4 wing forward, Belle Vernon High School, is A solid, strong football player with a sound basketball skill set. He is a force on the court utilizing his physicality to help his squad. Quinton is a division 1 football recruit with many offers.