A lot of Bigs making some noise with their excellent play. Here is the list.
Brock Mendoza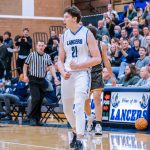 Brock Mendoza 6'9" | C Layton | 2023 State UT || Layton High School || 2023 ||
Brock has really shown something that recruiters need to see and that is that he does have next level ability. He stays active around the rim and gets some easy put backs and he can rise above the rim and finishes in traffic. Really impressed with his footwork and his strength to hold down and hold up defenders. The upside is there with this kid.
Isaac Garrett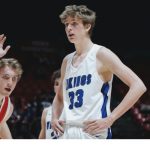 Isaac Garrett 6'8" | SF Pleasant Grove | 2023 State UT || Pleasant Grove High School || 2023 ||
Isaac is a LM D1 kid that has the inside outside game and you can see it on Monday nights. I like his pace on the pick n' roll as he knows when to quick roll, when to slow roll and read the defense and even when to slip the screen. That pick n pop ability is elite as well. He is very dangerous in the perimeter as he can move and has great moves when he attacks the rim.
Brock Felder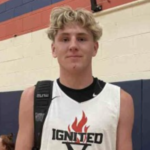 Brock Felder 6'6" | SF Parowan | 2023 State UT || Parowan High School || 2023 ||
Brock would be a player that would benefit from heading to a 4 year school as he can get all the development he needs to tap into that skill set. Really interesting and eye popping big as he is athletic and active. Hits that 15-foot jumper and crashes the boards hard. Off the ball defense is elite as he can slide over and block shots and help.
Jagger Francom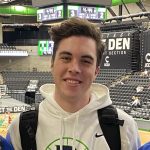 Jagger Francom 6'8" | C Ridgeline | 2024 State UT || Ridgeline High School || 2024 ||
Big body with a lot of potential. He is tough down on the blocks and with soft hands and a 2024 prospect he has more time to continue to elevate his p lay and skills.
Lyman Simmons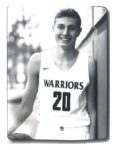 Lyman Simmons 6'9" | PF RSL Academy | 2023 State UT || RSL Academy || 2023 ||
Big threat near the rim. He gives a big target when he is posting up. Good trailer on a trail stop and pop and is s big body on drag screens.