On Monday we published our updated Class of 2024 prospect rankings. By now you are familiar with the names who have remained at the top list for a year or more. Names like five-star recruits Robert Wright III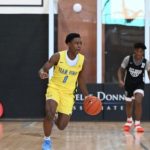 Robert Wright III 6'0" | CG Neumann-Goretti | 2024 State PA and Ahmad Nowell Ahmad Nowell 6'2" | CG Imhotep Charter | 2024 State PA .
So today we scoured the Pennsylvania Class of 2024 rankings to find players who have impressed us but are not receiving enough love from college coaches, yet.
Below is a list of twelve southeastern Pennsylvania 2024 prospects who we feel are "flying under the radar". 
121… Greg Guidinger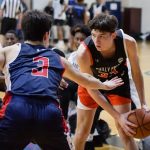 Greg Guidinger 6'6" | SF Central York | 2024 State PA – 6'6" / Central York / Philly Pride National / Wing…(pic above)
151… Aasim Burton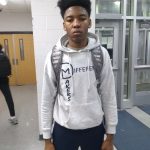 Aasim Burton 5'11" | PG Cardinal O'Hara | 2024 State PA – 5'11" / Math, Civics & Sciences / Philly Ballhawks / Point Guard
163… Naeem Colston Naeem Colston 6'5" | SF Abraham Lincoln | 2024 State PA – 6'5" / Abraham Lincoln / Mt. Pleasant Bulldogs / Small Forward
206… Jalen Harper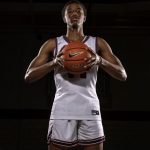 Jalen Harper 6'3" | PG St. Joseph's Prep | 2024 State PA – 6'2" / St. Joseph's Prep / K-Low Elite 3SSB / Point Guard
228… Connor Fleet Connor Fleet 6'1" | CG WC Henderson | 2024 State PA – 6'1" / WC Henderson / East Coast Power-Richards / Combo Guard
236…Kamani Healey – 6'3" / Cheltenham / Philly Pride Select / Shooting Guard
253… Bill Sackor Bill Sackor 6'0" | CG Souderton | 2024 State PA – 6'0" / Souderton / Philly Pride Aces / Combo Guard
265…Rylan Muniz – 5'10" / Executive Education ACS / Team Final Red / Combo Guard
268… Thaddeus Lee Thaddeus Lee 6'7" | SF Lancaster Catholic | 2024 State PA – 6'7" / Lancaster Catholic / York Ballers / Small Forward
286… Calvin Szoradi Calvin Szoradi 6'7" | C Episcopal Academy | 2024 State PA – 6'7" / Episcopal Academy / East Coast Power-Danzig / Center
315… Mason Burr Mason Burr 6'5" | SG Warwick | 2024 State PA – 6'5" / Warwick / LA Elit3 / Shooting Guard
348… Su-Meer Alleyne Su-Meer Alleyne 6'3" | PG  Archbishop Carroll | 2024 State PA – 6'3" / Archbishop Carroll / East Coast Power-Richards / Point Guard