Here is a look at several players from Raleigh and surrounding cities who have serious breakout potential heading into this upcoming high school season.
NATHAN BALDOVINO | 6'0 | CG | 2023| Heritage High School
Nathan is a crafty guard who can play both on and off the ball. He thrives on touching the paint and finishing in traffic. He also uses his ability to penetrate to draw defenders and when he does he is more than willing to drop it off to the post player or kick it out to shooters. Nathan is a good shooter with three-point range. He also has shown the ability to shoot off the bounce.
Nakhi Benjamin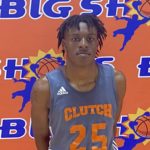 Nakhi Benjamin 6'2" | CG Wakefield | 2023 State NC | 6'1 | SG | 2023 | Wakefield High School | PSB Raleigh
Nakhi is an athletically gifted shooting guard with 3-level scoring ability. His combination of speed, leaping ability, and timing make him an absolute terror on defense. His defensive prowess leads to many steals and once he gets the ball off the steal he is a one-man fast break. He is a more than capable shooter and has the ability to use the dribble to get into the paint where again his athletic ability allows him to finish through contact.
CALEB GILMORE | 6'3 | PG | 2023 | West Johnston High School | Strong Center
Good size for a lead guard. At his best when he is attacking the basket where he uses his size and frame to finish in traffic. Willing rebounder that possesses the ability to grab the rebound and go coast to coast for the finish. Good shot mechanics. Good passer who always has his head up searching for the hit-ahead pass in transition.
MATTHEW WHEATON | 6-0 | PG | 2023 | Clayton High School
Small point guard that does not let his size stop him. He is a willing passer who looks to get teammates involved both in the half-court and in transition. He finishes inside well. He is a shooter with very good shot mechanics and range beyond the three-point line.
Chase Seawell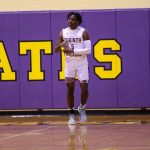 Chase Seawell 6'3" | SF Corinth Holders | 2023 State NC | 6-3 | SG | 2023 | Corinth Holders High School
Chase is at his best when he is driving to the basket. He has a strong body, great leaping ability, and a great finishing touch that gives him the ability to feast at the basket. Good jump shooter that uses his jump shot as a complement to his driving ability. Chase has strong body and good lateral quickness that allows him to hold up well defensively and his leaping ability allows him to be an excellent wing rim protector and rebounder.