Expo season is here! For the first time ever, the Expo makes its debut in Nevada, at Jam On it Sports complex located at 2100 Olympic Ave, Henderson, NV 89014. The event featured instruction and a whole lot of gameplay, as each camper got an opportunity to play four full-length games. The event provided a terrific platform for players to get out, get seen and put themselves on the Prephoops rankings radar. The Camp featured several talented Bigs and Wings, here's a look at some of the top ones from the Expo.
R'zha Whittle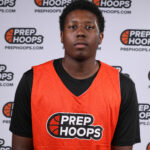 R'zha Whittle 6'6" Rancho | 2024 NV 6'6 C Rancho 2024 (#22PHN 2024) – Starting to love Whittle the more and more I see him. His ability to score with his back to the basket is above average, even if he plays mostly below the rim. He made a bunch of tough shots from 8 feet and in, showing a soft touch, evident by the number of shots that hit the back of the rim before falling through the hoop. He even showed that he can stretch the floor
Cyrus Hutchison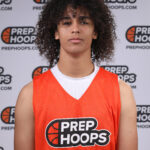 Cyrus Hutchison 6'5" | C Meadows | 2025 State NV 6'5 PF Meadows 2025 (#73PHN 2025) – Hutchinson is closer to a hybrid forward vs a pure Big. It's been fun watching him position down. He showed some good ball skills, finishing one drive with a nice two-hand dunk. He'll have to improve his outside shooting if he wants to fully be considered a wing, however his handle is strong and he showed the ability to create plays for himself.
Jax Allen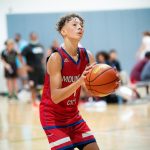 Jax Allen 6'3" | SG Cedar Valley | 2025 State UT 6'3 SG Cedar Valley 2025 – Every time I looked up, Allen seemed to be getting a bucket. He's a good slasher that was able to finish around the rim. Allen was able to complete drives, however, he also showed a really quick second jump, allowing him to get putbacks and score off offensive boards as well. Although more of a wing player he flashed some decent PG skills, hitting teammates with passes off drives.
Ryder Bryan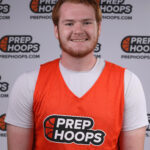 Ryder Bryan 6'7" | C Liberty | 2024 State NV 6'7 C Liberty 2024 (#30PHN 2024) – It was a rough start for Bryant as the big fella struggled to finish around the rim in the first couple of games. He picked it up toward the end, even putting together a pretty dominant stretch in the third game he played, going off for 6 straight points. He always plays hard, and after seeing a few shots go in, he was rewarded by the basketball gods, using a lucky bounce to score off an inadvertent tip.
Kevan Wilkins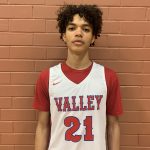 Kevan Wilkins 6'4" | SF Valley | 2025 State NV 6'3 SG Valley 2025 (#6PHN 2025) – Wilkins was my top overall shooter at the Expo, and there were quite a bit of sharpshooters in the gym. Ultimately it was his ability to shoot the ball in a variety of ways. Wilkins hit several pull-up mid-range jumpers, using his size to raise up over smaller guards. I was also impressed with his athletic ability and how he used it, as the wing was able to go inside and grab offensive rebounds for his team.
Rylan Hearns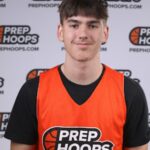 Rylan Hearns 6'3" | PG Faith Lutheran | 2026 NV 6'3 SG Faith Lutheran 2026 – I couldn't take my eyes off Hearns all weekend. He has a confidence about his game that I really like. One of my favorite things to do is evaluate a player after he misses a shot, and when Hearns did, it never seemed to affect his next shot. He has good positional size and uses it to dribble to his spot and raise up over smaller guards. Overall he was probably one of the top stockrisers at the event.
Carson Jensen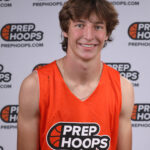 Carson Jensen 6'5" | PF Bishop Manogue | 2023 State NV 6'5 SF Bishop Manogue 2023 (#40PHN 2023) – Jensen is what I call a good at any, not great at any type player, and he showed a lot of that today, scoring in transition, getting some buckets around the rim, and showing off a nice mid-range jump shot. The not-great part may have one exception as the R&J athlete showed another gear, finishing a coast-to-coast transition play with a thunderous Tomahawk dunk.