Over the next few days, Prep Hoops will be evaluating their rankings for the top players in the upcoming sophomore class position by position. Today, we will start with our top five point guards in the Sunshine State.
Cayden Boozer
Cayden Boozer 6'4" | PG Columbus | 2025 State FL – Columbus/Nightrydas Elite (2025)
Boozer, is a 6-3 point guard with unlimited range and pure athleticism. He has bursted onto the scene and is one of the top premier point guards in the country for his class. During the Grassroots Circuit, Boozer helped lead the Nightrydas 15U team secure the Nike EYBL Championship at the annual Peach Jam. Boozer also brings a disturbance for most defenses and is an elite rebounder for his size. Boozer already holds offers from Duke, Florida State, Memphis, Miami and several others. Boozer averaged 16.6 points, 5.1 rebounds and 4.8 assists per game last season for the Explorers as they're coming off their first state championship in school history.
Evan Sterck Evan Sterck 6'1" | PG The Rock | 2025 State FL – The Rock School (2025)
Sterck is going to be a name you need to know heading into his sophomore season. He is probably one of the best sharpshooters you will find in the state, as he is coming off a season where he shot nearly 40 percent from beyond the arc last year. Sterck has already received offers from Jacksonville University and Samford this off-season and there will be plenty more coming his way. The 6-3 guard was a part of the Team USA 16U National team in 2021. Sterck was also a key member of The Rock's run at the SIAA State Championship last season.
Jalen Reece Jalen Reece 5'9" | PG Oak Ridge | 2025 State FL – Oak Ridge/Florida Rebels (2025)
Reece, is a 5-9 point guard who plays with complete control and pace. He is very un-phased when it comes to defenses applying pressure on him. He is a strong finisher and has some shiftiness in his game. Reece holds offers from Cincinnati, New Mexico State, SMU and UCF.
Caleb Williams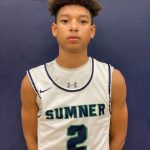 Caleb Williams 5'10" | PG Sumner | 2025 State FL – Sumner/Southeast Elite (2025)
The 6-1 point guard is a smooth ball handler and is a very good decision maker on whether to pass or shoot. Williams also knows how to control the game which limits his turnover rate and can also guard multiple positions on the defensive side. Last season as a freshman, Williams averaged 15.0 points, 2.5 rebounds and 1.5 assists per game. Williams also shot 50 percent from the field and 48 percent from beyond the arc last season for the Stingrays. Williams doesn't have any current reported offers or college interest right now.
Matthew Able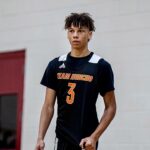 Matthew Able 6'4" | CG Parrish Community | 2025 State FL – Parrish Community/Team Huncho (2025)
The 6-3 point guard can facilitate the game in many ways whether he is scoring or assisting. Able averaged 16.3 points, 5.9 rebounds, 3.4 assists and 2.3 steals per game last season for the Bulls. For a young age, Able also knows how to play with confidence and unselfishness. Able already has a pair of reported offers from Jacksonville University and New Mexico State. Able shot nearly 40 percent from inside the arc, as well as 74 percent from the free throw line last season.