With a three game advantage the Wayzata Trojans won the Lake Conference last season. This year? The Trojans might be an even bigger favorite this season. Here is the Lake Preview!
Conference Commentary
Top Ten in State: Wayzata, Minnetonka, Eden Prairie
The Trojans finished second in state last season and they are returning a pair of starters, Wayzata has their best reserves back including a high major talent, and they will be the biggest and most talented team. Tonka will be able to match experience and talent with the Trojans, they just won't be as big. Wayzata beat them twice by double figures last season, if Tonka is to take the step they hope to a win over Wayzata would be huge. Then there is EP. The Eagles have been the section winner four of the last five seasons and their combo of senior and sophomore talent should make them a Lake contender again.
Top Ten in State Potential: Hopkins
The Royals will look young, they will look different, and they will look the way Coach wants them to this year when it comes to the group they put on the floor. Jayden Moore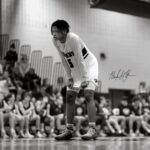 Jayden Moore 6'0" | PG Hopkins | 2026 State MN and Anthony Smith are a young but talented backcourt plus there are some seniors that people don't know of ready for their turn.
Compete with Most: Buffalo
I don't think that Buffalo will slip as far off that 16 win total as many think. And it would be hard to fall too much further from that 2-10 record in league play.
Rebuilding: Edina, STMA
The Hornets lost their seniors, they lost their coach, and they lost their point guard to a transfer. All of that leads to a complete start over for Edina. As for STMA, this is a rebuild because it's a coach change and STMA has an excellent group of sophomores that signal for a different type of line-up.
22-23 Conference Predictions
Wayzata
Minnetonka
Eden Prairie
Hopkins
Buffalo
Edina
STMA
Preseason All Lake Conference
First Team
Chiddi Obiazor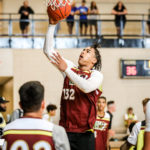 Chiddi Obiazor 6'5" | PF Eden Prairie | 2023 State MN of Eden Prairie (sr)
Hayden Tibbits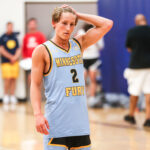 Hayden Tibbits 5'11" | PG Wayzata | 2023 State MN of Wayzata (sr)
Andy Stefonowicz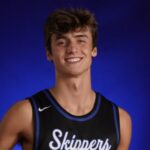 Andy Stefonowicz 6'2" | PG Minnetonka | 2024 State MN of Minnetonka (jr)
Jackson McAndrew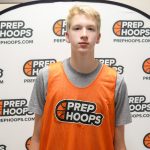 Jackson McAndrew 6'7" | PF Wayzata | 2024 State #152 Nation MN of Wayzata (jr)
Ibrahim El-Amin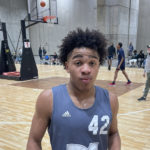 Ibrahim El-Amin 5'10" | PG Minnetonka | 2023 State MN of Minnetonka (sr)
Second Team
Jordan Cain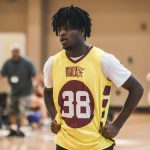 Jordan Cain 6'3" | SF Minnetonka | 2024 State MN of Minnetonka (jr)
Spencer Hall
Spencer Hall 6'3" | SF Wayzata | 2023 State MN of Wayzata (sr)
Jayden Moore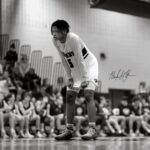 Jayden Moore 6'0" | PG Hopkins | 2026 State MN of Hopkins (fr)
Jalen Cain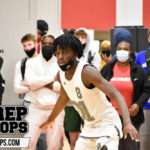 Jalen Cain 6'3" | SF Minnetonka | 2023 State MN of Minnetonka (sr)
Myles Barnette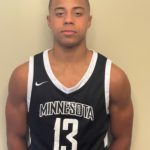 Myles Barnette 6'2" | PG Wayzata | 2023 State MN of Wayzata (sr)
Third Team
Nate Dahl Nate Dahl 6'0" | PG Buffalo | 2023 State MN of Buffalo (sr)
Alex Jones Alex Jones 6'1" | SG Minnetonka | 2023 State MN of Minnetonka (sr)
Max Lorenson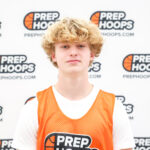 Max Lorenson 6'0" | PG Eden Prairie | 2025 State MN of Eden Prairie (soph)
Vincent Hillesheim
Vincent Hillesheim 6'6" | PF Hopkins | 2023 State MN of Hopkins (sr)
JJ Sullivan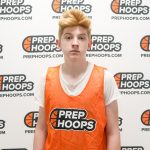 JJ Sullivan 6'2" | SG Eden Prairie | 2025 State MN of Eden Prairie (soph)
Fourth Team
Daniel Molhoek Daniel Molhoek 6'7" | PF Edina | 2025 State MN of Edina (soph)
Anthony Smith III of Hopkins (soph)
Colton Demarias of STMA (sr)
Jake Schmit of Wayzata (sr)
Brody Wishart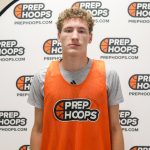 Brody Wishart 6'2" | SG Buffalo | 2024 State MN of Buffalo (jr)
Fifth Team
Hudson Hochstedler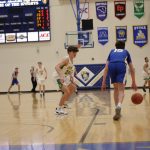 Hudson Hochstedler 6'2" | PG St. Michael Albertville Highschool | 2025 State MN of STMA (soph)
Cam Riggins Cam Riggins 6'4" | SF Eden Prairie | 2025 State MN of Eden Prairie (soph)
Luke Rapp of Eden Prairie (sr)
Duke Richardson Duke Richardson 6'2" | SG Minnetonka | 2025 State MN of Minnetonka (soph)
Isaiah Habte Isaiah Habte 6'6" | PF Wayzata | 2023 State MN of Wayzata (sr)