The Prep Hoops staff is taking a closer look at the reigning state champions in all seven classifications, as we preview the 2022-2023 high school basketball season in the state of Florida. Our next feature is the reigning class 3A champion Florida State University High Seminoles, out of Tallahassee. The Seminoles defeated Riviera Prep 67-66 to capture the school's first state basketball title since 1963 last March.
HC: Charlie Ward, 5th Season
Class: 3A
2021-2022 Record: 24-7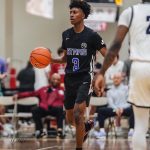 6'2" | PG | 2023
Florida High | Nightrydas
Key Returners:  Anthony Robinson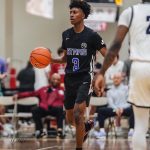 Anthony Robinson 6'2″ | PG Florida High | 2023 State #133 Nation FL 6-2 PG (2023)
Robinson, a University of Missouri commit is a pass-first point guard and his limitless range from beyond the arc. Last season as a junior, Robinson averaged 15.0 points, 5.3 rebounds, 4.4 assists and 2.8 steals per game for the Seminoles. Robinson also has pure athleticism and can attack the basket at a very high rate. Overall in our Prep Hoops rankings, Robinson is the 9th ranked prospect in the upcoming senior class.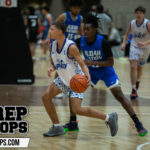 6'2" | PG | 2023
Florida High | Judah Nation
Key Returners: Thaddeus Burns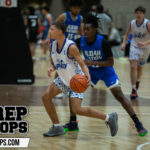 Thaddeus Burns 6'2″ | PG Florida High | 2023 State FL  6-0 PG (2023)
Burns will run the backcourt alongside Anthony Robinson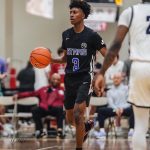 Anthony Robinson 6'2″ | PG Florida High | 2023 State #133 Nation FL and isn't afraid to shoot from beyond the arc as well. Last season for the Seminoles, Burns averaged 9.8 points, 1.5 rebounds, 1.1 assists and 1.2 steals per game and shot 40 percent from three-point distance. The 6-0 guard can score in all three phases whether it's off the dribble, catch and shoot or attacking the basket. During the offseason for Judah Nation, Burns improved his game by working on his on-the-ball defense. He will be a key role to how the Seminoles look this upcoming season.
6'0" | PG | 2024
Florida High
Key Returners: Terrell "TJ" Baker 6-1 PG (2024)
Baker, is one of the best two-way players you will find on this veteran led Florida High squad. Last season as a sophomore, Baker averaged 6.8 points, 1.9 rebounds, 1.4 assists and 0.7 steals per game for the Seminoles. Baker excels at finishing put backs and knocking down the open shot. He is also unafraid to attack the basket when needed and has a high basketball IQ.
6'4" | CG | 2024
Florida High
Sleeper Prospect:  Dakota Morris Dakota Morris 6'4″ | CG Florida High | 2024 FL 6-4 SF (2024)
Morris has huge length and uses that to his advantage, whether it's getting a big rebound or block and can also finish at the rim. Morris also has the tendency to knock down three-pointers from the corner. Morris also has quick movement on the defensive side and get open to score. While the stats may not be where Morris likes, he can have a huge impact for the Seminoles as he gears up for his junior season.
6'2" | SG | 2024
Florida High
Newcomer: Marquez Allen 6-2 SG (2024)
Allen comes over from Rickards High School this offseason. The 6-2 combo guard is a physical defender and can guard positions 1 through 5 on the floor. On the offensive side, Allen is a great ball-handler and facilitator by getting his teammates involved often early in games. Last season he was limited to just 9 games, but he shot nearly 50 percent from the field, averaging 6.3 points per game.