The Prep Hoops staff is taking a closer look at the reigning state champions in all seven classifications, as we preview the 2022-2023 high school basketball season in the state of Florida. Our next feature is the reigning class 4A champion and inaugural national champion Calvary Christian Academy Eagles out of Fort Lauderdale. The Eagles have decided to go the independent route for the next two seasons, as they will be playing a national schedule.
HC: Cilk McSweeney, 9th Season
Class: Independent
2021-2022 Record: 26-2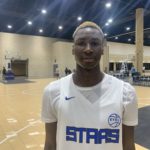 6'4" | CG | 2023
Ft. Lauderdale Calvary Christian | Team Florida
Key Returners: Carl Cherenfant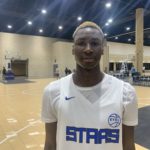 Carl Cherenfant 6'4″ | CG Ft. Lauderdale Calvary Christian | 2023 State #68 Nation FL 6-6 CG (2023)
Cherenfant, is a four-star guard with pure athleticism and is not afraid to attack the basket. He can also score off the dribble or from beyond the arc. Cherenfant averaged 9.5 points, 3.7 rebounds and 2.0 assists per game last season helping lead the Eagles to their second state championship, as well as their first national championship in school history. Cherenfant is being recruited by Kansas State, LSU, Memphis, St. John's, UCF and others.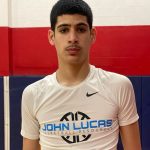 6'5" | CG | 2025
Miami Country Day | SOH Elite
Key Addition: Shon Abaev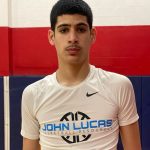 Shon Abaev 6'5″ | CG Miami Country Day | 2025 State FL 6-5 SG (2025)
Abaev comes over to Calvary Christian Academy after spending last season at Miami Country Day. Abaev is a pure shooter from beyond the arc, as he averaged 21 points per game and shot 43 percent from beyond the arc last season as a freshman. Abaev already holds offers from Florida Gulf Coast, NJIT, SMU and St. John's. Abaev is currently the 5th ranked player in the state of Florida for the upcoming sophomore class.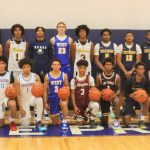 6'10" | C | 2023
Downingtown West | Philly Pride National UAA
Key Addition:  Jake Warren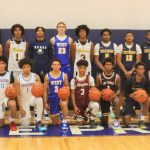 Jake Warren 6'10" | C Downingtown West | 2023 FL 6-10 PF (2023)
Warren provides physicality and toughness to an already loaded Calvary Christian Academy squad. Warren transfers to the Eagles from Downington West Prep, which is in the Philadelphia area. Warren has received offers from Colgate, Delaware, Marquette, Penn and St. Joseph's. Warren also has a high tendency to collect rebounds and blocking shots with his length and size. In his time at Downington West, Warren was averaging near a double-double.
6'11" | PF | 2024
Ft. Lauderdale Calvary Christian | Mokan Basketball
Key Addition: Ethan Lathan 6-11 PF (2024)
Lathan is known to be a rim-runner and is quick for his size. Lathan finishes lobs with authority and can go battle on the boards with the best. Lathan transferred to Calvary Christian from Link Academy in Missouri, where he averaged 9 points and 9 rebounds per game last season. Lathan will also provide high energy and get you a few blocked shots per game. The 3-star forward currently has no reported offers, but has had Memphis and Ohio in contact with him this fall.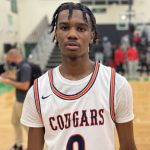 6'1" | PG | 2023
Calvary Christian | Boo Williams
Sleeper Prospect:  Jaylen Curry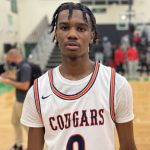 Jaylen Curry 6'1″ | PG Calvary Christian | 2023 #109 Nation FL 6-2 PG (2023)
Curry, is a North Carolina native and transferred to Calvary Christian Academy during the offseason. Curry plays with complete control and poise, whether he is the primary ball handler or playing off the ball. Curry also has great court vision and has a high basketball IQ, also knowing how to get his teammates involved. Last season, Curry averaged 16.6 points, 4.2 rebounds, 9.1 assists and 2.9 steals per game for Chambers High School in North Carolina. Curry holds offers from Appalachian State, East Carolina, Florida State, Ole Miss, Pittsburgh and Texas A&M.