Preseason Player of the Year: 2023 Dallas Bear
Dallas Bear 6'8" | SF Cedar Falls | 2023 State #276 Nation IA (Cedar Falls)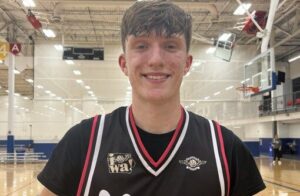 Despite a major personnel loss, we still expect Cedar Falls to be the team to beat within the Mississippi Division, and Bear is a major reason why. A 6-8 wing who can get scorching hot, he'll be tasked with carrying the load for the Tigers this season. This is one of the most difficult leagues to pick a preseason POY, with strong arguments to be made for a handful of players in this loaded division.
First Team
2023 Dallas Bear
Dallas Bear 6'8" | SF Cedar Falls | 2023 State #276 Nation IA (Cedar Falls): 14.1 points, 5.9 rebounds, 1.9 assists, 83.7 FT%
A skilled 6-8 sharpshooter, Bear has committed to play his college ball at Augustana (SD). Following the graduation of Trey Campbell, Cedar Falls will be his team this season, and if his play with the Barnstormers over the summer was any indication, he's ready for the challenge.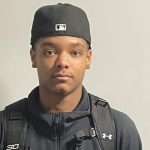 2023 Da'Shon Fisher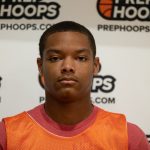 Da'Shon Fisher 6'2" | SG Liberty | 2023 IA (Liberty): 17.4 points, 3.6 rebounds, 2.1 assists, 1.4 steals, 52.4 FG%
One of the most powerfully explosive athletes in the state, Fisher enjoyed a breakout junior year for the Lightning, firmly establishing himself as one of the top 2023 players in the state. A quick-twitch athlete with a great first step and a powerful build, he uses his athleticism and frame to his advantage, bullying his way to the rim time after time for finishes. He added a strong mid-range game to his arsenal last year, and we'll see if he can step out and extend that range a little more this year. If he's done that, good luck opposing teams.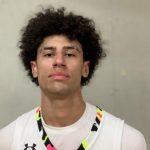 2023 Traijan Sain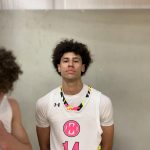 Traijan Sain 6'5" | SF Cedar Rapids Washington | 2023 State IA (Cedar Rapids Washington): 17.1 points, 6.3 rebounds, 1.9 assists, 1.7 steals, 48.4 FG%
A long and skilled 6-5 wing, Sain really started to put everything together midway through last season. He has steadily gained confidence in his jumper, and there were games last season where he looked unguardable (32 points on 13-20 shooting against Iowa City West). He can score from all three levels and uses his length effectively on the defensive end, getting into passing lanes and contesting shots.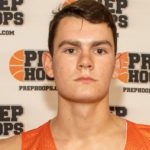 2023 Duke Faley Duke Faley 6'5" | C Wahlert Catholic | 2023 State IA (Wahlert): 16.5 points, 7.3 rebounds, 1.0 assists, 60.0 FG%, 82.6 FT%
Faley will throw for the Iowa track team next fall, but in the meantime, he'll be the focal point of a Golden Eagles team that should be among the best in Class 3A this season. An athletic 6-6/6-7 combo forward, he's a highly efficient scorer in the paint who has worked to extend his range over the last 12-18 months. He led Wahlert in scoring and rebounding as a junior and is one of the most difficult players in the conference to defend with his ability to score on the block with either hand, convert at the free-throw line, and stretch the floor.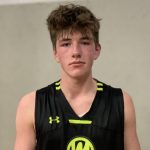 2025 Davis Kern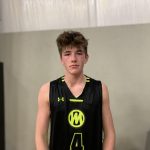 Davis Kern 6'7" | C Linn-Mar | 2025 State IA (Linn-Mar): 10.1 points, 5.7 rebounds, 1.2 blocks, 53.7 FG%, 43.5 3P%
A highly skilled 6-8 big man, Kern was incredibly productive as a freshman for the Lions, ranking second on the team in scoring while leading in rebounding and blocks. He's a versatile stretch-forward who can defend multiple positions as well as score inside and out. I think he's the type of player that you can also run your offense through as he showed a willingness and ability to be a good passer out of the post. He has picked up an offer from South Dakota State early in his recruitment.
Second Team
2023 Daviyon Gaston Daviyon Gaston 6'1" | SG Western Dubuque | 2023 State IA (Western Dubuque)
2023 Jesse Sellers Jesse Sellers 5'9" | PG Cedar Rapids Washington | 2023 State IA (Cedar Rapids Washington)
2023 Seamus Crahan Seamus Crahan 6'6" | SF Wahlert Catholic | 2023 State IA (Wahlert)
2024 Cade Courbat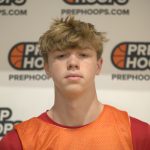 Cade Courbat 6'7" | PF Cedar Falls | 2024 State IA (Cedar Falls)
2024 TaeVeon Stevens TaeVeon Stevens 6'1" | PG City | 2024 State IA (City)
Honorable Mentions
2023 Shamar Benton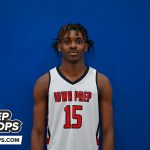 Shamar Benton 6'1" | PG City | 2023 State IA (City)
2023 Jackson Severson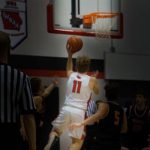 Jackson Severson 5'11" | PG Linn-Mar | 2023 State IA (Linn-Mar)
2023 Nolan Berendes Nolan Berendes 6'4" | SF Wahlert Catholic | 2023 State IA (Wahlert)
2023 Luke Ramsey Luke Ramsey 5'11" | SG Liberty | 2023 State IA (Liberty)
2023 Jaden Harris Jaden Harris 6'0" | PG Cedar Rapids Washington | 2023 State IA (Cedar Rapids Washington)
2023 Jack Wagemester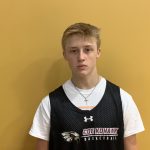 Jack Wagemester 6'1" | SG Prairie | 2023 State IA (Prairie)
2025 Anthony Galvin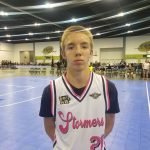 Anthony Galvin 5'10" | SG Cedar Falls | 2025 State IA (Cedar Falls)
2023 Ian Bettis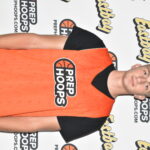 Ian Bettis 6'5" | PF Linn-Mar | 2023 State IA (Linn-Mar)
2024 Graham Beckman Graham Beckman 6'2" | SF Liberty | 2024 State IA (Liberty)
2024 Trey Hughes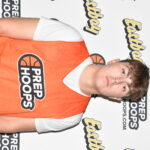 Trey Hughes 6'3" | SG Liberty | 2024 State IA (Liberty)
2023 Christian Barney Christian Barney 6'3" | SF Liberty | 2023 State IA (Liberty)
2024 Gage Kampman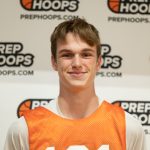 Gage Kampman 6'7" | PF Iowa City Liberty | 2024 State IA (Liberty)
2023 Ian Mindrup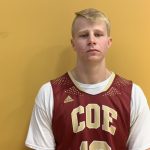 Ian Mindrup 6'5" | PF Linn-Mar | 2023 State IA (Linn-Mar)