This past weekend, I attended the Prep Hoops Top 250 Expo in Grand Rapids. You can read about my top performers from the event here. Also, be sure to stay tuned for my article on the best bigs I saw at the expo.
Kayden Bird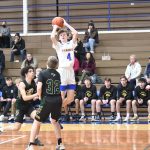 Kayden Bird 6'5" | SG Northpointe Christian | 2023 MI , 6'5 G/F, NorthPointe Christian 23″
Kayden was the most consistent shooter I saw this past weekend. In both games I watched him play, he knocked down perimeter shots with a smooth and consistent shooting motion. Kayden excelled in catch-and-shoot situations and didn't need much time or separation to get his shot off. This is due, in large part, to his length and sound mechanics. Even when the defense was keying in on him, Kaden found a way to give himself enough time to get shots up. Another aspect of his game that stood out was Kaden's IQ in transition. He ran the floor hard and got on the wing, which not only allowed him to get open perimeter looks but also spaced the defense, giving the ballhandler an open driving lane.
Clark Atkinson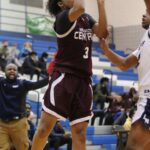 Clark Atkinson 6'2" | SG Kalamazoo Central | 2024 MI , 6'2 G, Kalamazoo Central 24″
One of the best single-game performances I saw at the Expo was courtesy of Kalamazoo Central's Clark Atkinson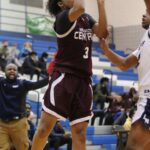 Clark Atkinson 6'2" | SG Kalamazoo Central | 2024 MI . Clark went 4-for-4 from three, knocking down contested shots from across the perimeter. Clark seemed to gain confidence with each jumper that went in and didn't hesitate to make the most of the opportunity given to him.
Bradley Eziuka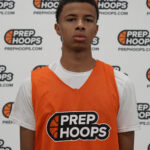 Bradley Eziuka 6'3" Canton | 2024 MI , 6'3 G, Canton 24″
One of the more versatile guards I saw this past Saturday was Canton's Bradley Ezuika. Bradley appeared to play with a ton of confidence and had purpose with his dribble drive on every possession he had the ball. He never forced things in the halfcourt and did a good job of finding driving lanes. On a handful of possessions, Bradley converted tough drives in traffic, finishing through contact. Bradley also showed an ability to get his defender off balance with a shot fake or hesitation move.
Shawn Foreman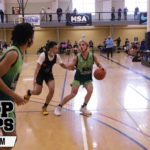 Shawn Foreman 5'11" | PG Comstock Park | 2023 State MI , 5'11 G, Comstock Park 23″
Shawn stood out to me as the best and most willing passer at the Expo. He's been known as a pass-first guy for a while now, but he seemed to take it to another level by dissecting the defense on several possessions. Shawn showed an advanced ability to create quality shots for his teammates, using his dribble drive to get into the lane and pass it to an open guy on the perimeter or dump it off to a big in the paint. His unselfishness led to easy buckets for others, which is one of the best traits you can ask for in a veteran point guard.
Justin Odoms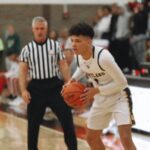 Justin Odoms 6'1" | PG Hartland | 2023 State MI , 6'0 G, Hartland 23″
Justin was one of the more versatile shooters from over the weekend. He didn't miss any spot-up opportunities from the perimeter and did a good job of using back cuts and screens to find space to get his shot off. Justin also had one of the better step-backs that I saw. He consistently created space with it and maintained a quality shooting motion out of the move.
Jeremiah Jones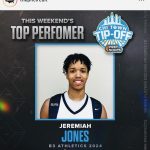 Jeremiah Jones 6'1" | SG Grand Rapids West Catholic | 2024 State MI , 6'1 G, West Catholic 24″
Typically at mass prospect events such as the Prep Hoops Expo, players often stand out due to what they can show offensively. Not to say defense is optional, but it's often the road less taken. That can't be said for West Catholic's Jeremiah Jones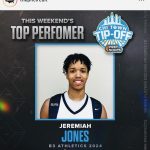 Jeremiah Jones 6'1" | SG Grand Rapids West Catholic | 2024 State MI , who stood out to me as one of the best on-ball defenders at the event. Jeremiah blocked or altered a handful of shots by closing out on the shooter with consistent effort. Jeremiah also cut off several dribble drives, forcing an errant pass that resulted in turnovers.