The Prep Hoops Top 250 Expo invaded the DMV on Sunday at the St. James Sports Complex where dozens of prospects used the stage to showcase their skills ahead of the 2022-23 high school season. Along the way, plenty of players stood out but for this particular article, we'll highlight the guards who I saw and thought were effective throughout.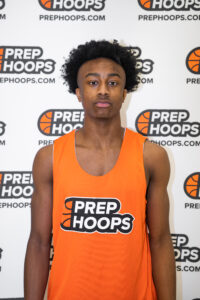 Cy Hardy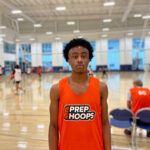 Cy Hardy 5'11" | PG Nortide | 2025 State VA | 5'11 | Northside '25
Hardy has received a ton of coverage since the event and for good reason. The 5-foot-11 lead guard was impossible to keep contained and out of the paint thanks to his quick-twitch ability. He spent the afternoon converting on high arching floaters, knocking down jumpers off the catch from three and acrobatic finishes around the basket.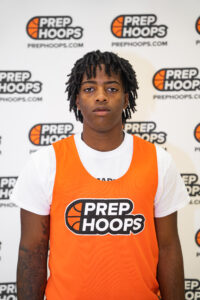 Rex Romain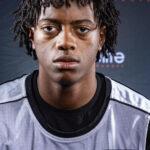 Rex Romain 6'1" | SG John Carroll | 2023 State MD | 6'1 | John Carroll '23
Romain asserted himself with his focus on the defensive end. His efforts ended up fueling his offensive production due to creating deflection and run out opportunities for lay ups. The 6-foot-1 guard got into his groove from the corners and by game three of the day, he displayed extended range on his jumper by converting on triples 4-to-5 feet behind the arc.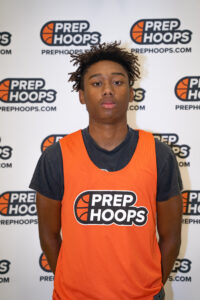 Amarion Custis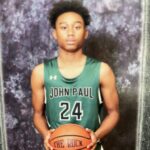 Amarion Custis 6'2" | C Saint John Paul The Great | 2024 VA | 6'2 | St. John Paul The Great
Custis was one of those guys who just had a knack for scoring around the basket. It seemed like whenever I looked down to take notes, I would look up and he'd be scoring on strong drives or floaters from 6-to-8 feet. Custis brought tremendous effort on both ends and while others were getting bogged down in games four and five, Custis kept his foot on the gas by and continued his scoring clinic.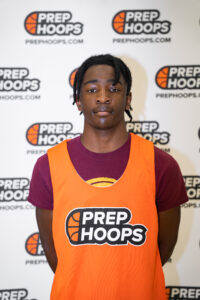 Jaysen Moise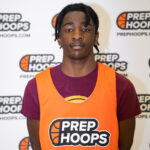 Jaysen Moise 6'1" | PG Seneca Valley | 2025 MD | 6'1 | Seneca Valley '25
Moise was another young, quick guard who used his first step to attack his defenders hip in order to gain driving advantages. He finished dependably on those drives, but as the event progressed, defenders started respecting his speed by giving him a few feet of guarding space. Moise proceeded to knock down jumpers despite being contested. He was also a blur in the open floor and showed great ability to change direction in the blink of an eye.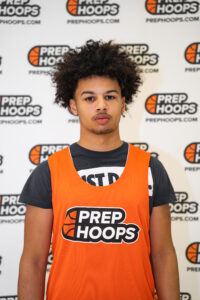 Rob Taylor | 6'2 | Rock Creek Christian '24
Taylor showed a good feel as a scoring guard who embraced contact after getting downhill. He made the defense pay for slow help side rotations, had frequent visits to the free-throw line and was a capable shooter when he got his feet set from outside.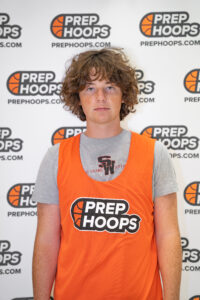 Aidan Littleton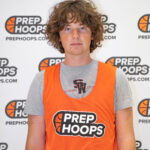 Aidan Littleton 6'1" | PG South Western | 2023 State PA | 6'1 | South Western '23
The thing that stood out to me with Littleton was the way he played with a chip on his shoulder. The 6-foot-1 guard was deceptively quick and caught defenders by surprise with his crafty array of moves with the ball. Littleton knocked down a couple of one-footed jumpers in the mid-range, finished creatively in transition to avoid shot blockers and seemed to have nice form on his standstill release.
Mason Ellison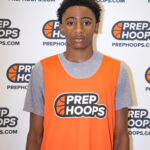 Mason Ellison 6'3" LOYOLA BLAKEFIELD | 2025 MD | 6'3 | Loyola Blakefield '25
Ellison came into the event as a prospect I was watching closely because of his fluid scoring ability from all three levels. While he did a nice job of getting to the cup and finishing high, it was Ellison's decision making that I was more impressed with. He always seems to make the right, simple play and instead of hunting assists, he'll make the hockey assist play that sets up the score. Ellison also showed good vision in transition where he threw over a handful of advance passes that hit streaking teammates in stride.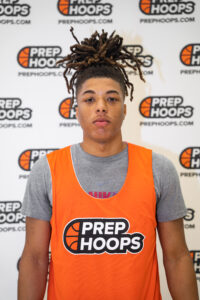 Chris Henderson | 6'2 | Oxon Hill '24
Henderson boasts a strong 6-foot-2 frame and he doesn't hesitate to use it to his advantage. He attacked driving lanes and used his strength to absorb contact before using a jump stop as his defender tried to recover on his back hip or just proceeded to accelerate to the rim before drawing a foul. With a clear lane, Henderson finished above the rim, which showed the progression in his overall athleticism since the summer. Henderson also made his defender pay from deep on delayed closeouts where he was able to square his shoulders and get his feet set.