Here is a look at some of the top senior small fowards in Class 5A. These guys can defend multiple positions . They can score inside and out. I look for a big year from all 5 of them and be team leaders.
John Kelly John Kelly 6'7" | SF John Ehret | 2023 State #237 Nation LA 6'7″ John Ehret
John, has great hands for a big man . He can play inside and out. He has a soft touch around the rim and a nice outside shot. He is difficult for opposing teams to defend . He has offers from Grambling and Texas Southern.
JaQuise Richmond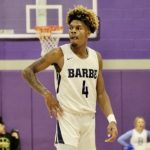 JaQuise Richmond 6'6" | SF Barbe | 2023 State LA 6'6″ Barbe
JaQuise, has great athleticism and court awareness . He is a high energy guy who plays at 110 percent all of the time . He is excellent finisher in the paint and protects the rim defensively.
Braylan McNeal Braylan McNeal 6'5" | SF Ruston | 2023 State LA 6'5″ Ruston
Braylan, was district 2-5A Mvp last season . He averaged over 12 points 2 steals and 2 blocks a game . He led Ruston to the state quarterfinals. He is great at controlling the paint and can guard multiple positions. He can score off the dribble , on the block , or from behind the arc. Braylan seems to always make the right decisions with the basketball and gets teammates involved.
Jonathan Bradshaw Jonathan Bradshaw 6'4" | SF Ouachita | 2023 State LA 6′ 4″ Ouachita
Jonathan, was district 2-5A honorable mention last season. He is a versatile scorer with good ball handling skills. Mr. Bradshaw blocks out and rebounds at a very high level. I look for him to lead Ouachita this year to a deep playoff run.
Mekel Hart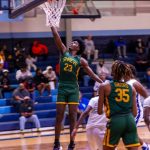 Mekel Hart 6'5" | SF Captain Shreve | 2023 State LA 6′ 5″ Captain Shreve
Mekel, was district 1-5A honorable mention last season. He is a dynamic player to watch . He can play all 5 positions and does everything well . He has really good ball handling skills and will have a outstanding senior season. Hart will play at the next level.