If you have been a regular reader of my evaluations— a quick thank you. You also know that I can tend to be a bit loquacious. There's a 1,000 point word for you. I can be a bit LONG winded. So I'm go to try and be brief. Try being the operative word.
In an attempt to do justice to the breadth and scope that is a sold out 250 player showcase. I'm going to try and give 15 quick hitters on players that caught my eye at the Prep Hoops Top 250 Expo.
I've broken up the players by region and skills sets in no particular order. 
Grand Rapids Guards
Donovan Thames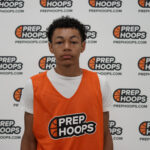 Donovan Thames 5'11" Grand Rapids Christian | 2023 MI 5-11 2023 Grand Rapids Christian Super explosive lefty lead guard. Opened eyes all day with his ability to play above the rim. Should have a chance to pop this year playing at a high profile Grand Rapids program. Especially if he continues to play like he did on Saturday.
Jake Koning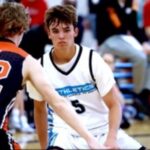 Jake Koning 6'0" | PG Grand Rapids Forest Hills Central | 2023 MI 6-0 2023 Grand Rapids Forest Hills Central Like Thames, a physical lead who plays at a program with a deep backcourt. Didn't get much time when I saw him in the regular season. But had a good performance on Saturday and is coming off a productive summer with B3 Athletics. If he can keep that momentum going. Could form a nice trio with Levi McKenzie Levi McKenzie 6'0" | PG Forest Hills Central | 2023 State MI and Jonas Vanderwoude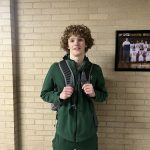 Jonas Vanderwoude 6'3" | PG Forest Hills Central | 2024 State MI
Shawn Foreman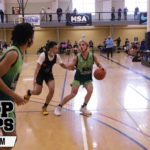 Shawn Foreman 5'11" | PG Comstock Park | 2023 State MI 5-11 2023 Comstock Park Stocky powerfully built point guard with a very tight handle. Pass first player who penetrates with purpose. High school program has unfortunately (tragically) been in a state of flux. Hopefully he can put together a big senior season.
Brayden Szamrej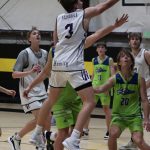 Brayden Szamrej 6'1" | PG Hudsonville | 2024 State MI 6-1 2024 Hudsonville One of my favorites from the grassroots season. Had a good day Saturday. Formed a nice duo with one the camp standouts TJ Nadeau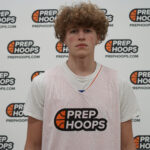 TJ Nadeau 6'5" Detroit catholic central | 2024 MI .Excellent size for a point guard. Easily sees over defenders. Excels at passing off the dribble. Like Foreman, is a pass first point guard. But Szamrej can score and get hot from beyond the arc. Still has two years to develop consistency in that facet of his game.
Austin Buckley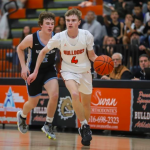 Austin Buckley 6'2" | SG Byron Center | 2023 MI 6-2 2023 Byron Center Can't make the list all point guards. Buckley is a super athletic scoring guard. Fearless driver who can finish well above the rim at 6-2. Had a nice dunk in traffic on Saturday. One of many Byron Center high flyers. With a near 40 inch vertical. Tested as one of the better athletes at Ferris St's elite camp earlier this summer. Also had a good grassroots season with the West Michigan Lakers.
Emerging East Siders
Ryan Peters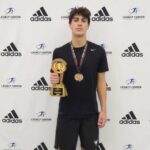 Ryan Peters 6'0" | PG Salem | 2024 MI 6-0 2024 Salem Speaking of the Ferris elite camp. Peters almost made the cut after his strong play there a month ago. Kept it up on Saturday. Not going to leave him out this time. Physical point guard who is not afraid of contact. Finished well at the rim and was a good distributor.
Bradley Eziuka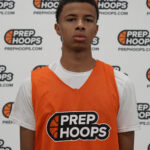 Bradley Eziuka 6'3" Canton | 2024 MI 6-3 2024 Canton Staying in the same area for another impressive guard. First time seeing this prospect and came away very impressed. Bouncy with a lot of length. After one viewing not sure if he is a one or a two. If he can develop into a true point guard. He could be an intriguing prospect due to his size.
Leo Kent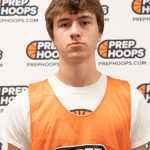 Leo Kent 6'4" | SG Rochester Stoney Creek | 2023 State MI 6-4 2023 Rochester Stoney Creek Has a always been a well schooled and fundamentally sound player. Showed increase bounce on Saturday. Had an impressive dunk early. If he can put it all together. Could have a big senior season
Nathan Washburn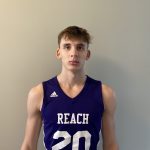 Nathan Washburn 6'8" | PF Macomb Dakota | 2024 State MI 6-8 2024 Macomb Dakota A reminder that bigs develop slower than backcourt prospects. Washburn struggled at times with the speed of the game when I watched him with the Michigan Goonies in the summer. No trace of that at all on Saturday. Dominated at times on the low block with his strength and mobility. Has a good frame and knows his game. Doesn't spend much time out on the perimeter. Still has two years left to develop further.
Connor Kouki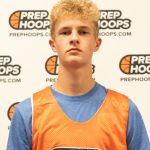 Connor Kouki 6'7" | SF L'Anse Creuse North | 2023 State MI 6-7 L'anse Creuse North Similar player to Washburn. But has more perimeter skills. Ran the court well for his size. Has the ability to play inside and out. After a good grassroots season is set up nicely for a big senior campaign.
Saturday Superlatives
Shooter- Jaxson Whitaker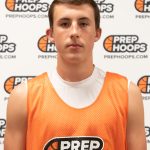 Jaxson Whitaker 6'4" | SG Muskegon Reet-Puffer | 2024 State MI 6-4 2024 Muskegon Reeths-Puffer Locked in long grudge match with Shane Rykse Shane Rykse 6'0" | CG Schoolcraft | 2024 State MI and showcase participants the Yeager twins (MJ and Donny) for the top shooter in the 2024 class. However Whitaker showed more than just deep shooting ability on Saturday. Used his handle to get to spots in the mid range. Also appears to be filling out physically. Has a sturdy frame thar absorbs contact well on drives. But his shot remains a thing of beauty.
Scorer- Kendall Bentley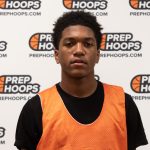 Kendall Bentley 6'1" | SG River Rouge | 2024 State MI 6-1 2024 River Rogue Simply put. Just has a knack for putting the ball in the basket. Plays with excellent balance. Is an explosive athlete but almost always seems to be under control. Good shooter from beyond the arc. But excels in the mid range. Had a good grassroots season with Ohio based Hopson Elite.
Athlete- Jayden Brock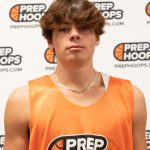 Jayden Brock 6'4" | SF Byron Center | 2024 State MI 6-4 2024 Byron Center Did I mention the Byron Center program has some kids that can get up? Here is the leader of the bunch. In addition to the vertical. Has some eye opening measurables. A condor like wing span and can palm the ball like a tennis ball. As you would expect had the finish of the day. An absolute poster of a dunk over one of the biggest players in the camp. Still has some things to iron out offensively. Mainly perimeter shooting and ball handling. But has quite physical canvas to work with.
Best Passer- Terrance Jones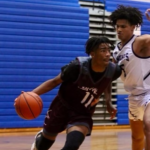 Terrance Jones 6'2" | CG Kalamazoo Central | 2023 State MI 6-2 2023 Kalamazoo Central (pictured) Regular and grassroots season teammate of rising prospect Hutch Ward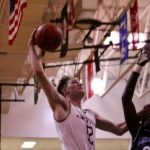 Hutch Ward 6'8" | PF Kalamazoo Central | 2023 State MI . Part of the reason for his rise are the open looks often set up by Jones. Continued to show that skill in a solo Saturday outing. Has excellent size for a point guard. Plays with his head up. The Maroon Giants graduated a good one in Scott Sims. However they shouldn't miss a beat with Jones taking over.
Size- Joey Naasko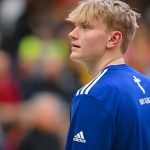 Joey Naasko 6'10" | C Detroit Catholic Central | 2023 State MI 6-10 2023 Detroit Catholic Central Let's get this out of the way first. This young man is a project. Didn't get much playing time in one of the deepest front courts in the state last year. But he is doing what you are supposed to do. He is putting in the work in and slowly improving. Ran with Top 1 Basketball club on the Prep Hoops Circuit. I was impressed with his grit and resilience on Saturday. No other way to say it. Got dunked on pretty good. And the offender let him know about it. Put his head down and kept grinding. Made some plays on the offensive glass. He is on this list because he has excellent size and mobility. Won't need to add much weight to his frame. Could make a patient college coach happy.