We all know that showcase events are highlighted offensive performances. But if you look closely, there are plenty of examples of players getting the job done at the other end. Today we are going to look at some of the players that stood out at the Prep Hoops Michigan Freshman Showcase for their defensive efforts.
Read more about the Prep Hoops Michigan Top 250 below.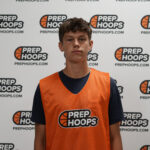 5'11" | SG | 2026
Spring Lake | The House
Ayers grabbed my attention with his defensive play. He did a nice job playing the passing lanes and showed anticipation for when the passes were coming.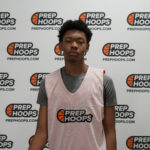 6'0" | PG | 2026
West Bloomfield | Michigan Playmakers
Coaches always call for more talking and communication on the defensive end. There's no need to remind Lowe of this. He was always communicating and talking with his teammates on the defensive end.
5'10" | PG | 2026
Portage Central | United Persuit
Johnson used his quick feet and eye for the ball to create a little chaos for the offense. He did a nice job getting in the offensive players chest and getting steals.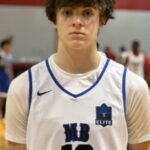 6'7" | SF | 2026
Grand Ledge | Miles Bridges Elite
James made things really tough for his opponents when they had the ball. He consistently challenged shooters and altered shots with his length.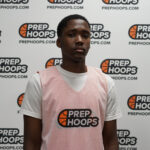 6'3" | SF | 2026
Waterford Mott | Sky's The Limit
Stephens was an active defender with a good feel for that end. He timed his jumps and was able to block some shots and pressure the offensive player.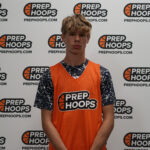 5'11" | SG | 2026
Yale | Ballers Elite / Hankamp team Hornets
Hubbard could have a ton of upside as a prospect on the defensive end. He's athletic and pretty long, and very willing to defend bigger players. Hubbard's versatility could become a huge part of his defensive game.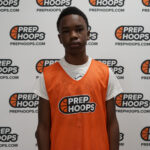 5'8" | PG | 2026
Benton Harbor
Maben did a nice job utilizing his quickness and footwork. These things allowed him to keep his man in front of him while he pressured the ball.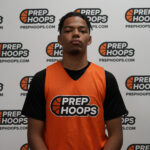 6'2" | PF | 2026
Waverly | Bates Fundamentals- Mohammad
Thomas II successfully used his physical gifts to be a force defensively. He was strong enough to not be moved and it was very difficult for his opponents to get position on the block.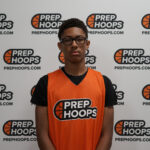 6'1" | CG | 2026
University Liggett | DTO
I really liked what I saw from Spann IV at the Freshman Showcase, particularly with his D. He brought a ton of energy on that end of the floor and was willing to do the dirty work.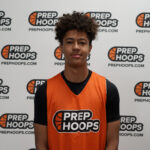 5'11" | PG | 2026
Inter City
Hustle will go a long ways toward playing top notch defense and Hill proved that point on Sunday. He sprinted back on D and negated fastbreak opportunities, even picking up a block on his oppoents break.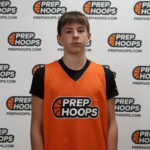 5'8" | SG | 2026
Coldwater | Team Focus
Defense doesn't have to be flashy, you just have to buckle down and get stops. Enter Gavin Taylor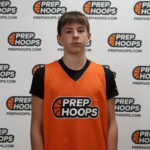 Gavin Taylor 5'8″ | SG Coldwater | 2026 MI . He got into a solid base, kept his man in front, and got stops on the perimeter.
Bowden is another player that simply looked like he could defend anywhere on the floor and against a player with any skill set or physical build. It's tough to take players like that off the floor at any level.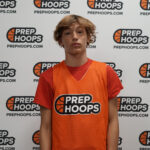 5'10" | PG | 2026
Orchard Lake St. Mary's Preparatory | Great Lakes Warriorz
Matyus is a slick and quick guard that will catch his opponents off guard. He can come out of nowhere and be in his opponents face, pressuring the ball and forcing quick decisions.