The Prep Hoops Oregon Top 250 Expo consisted of non-stop action on Sunday, playing host to a huge crop of talent from around the west coast, notably the host state of Oregon. After a total of eighteen 40-minute running-clock games were played at the Beaverton Hoop, countless players were able to make their presences felt at one point or another.
That being said, after consulting with the coaches who attended the event, fellow scout Jed Tai and I have assembled an All-Event team that includes the five players who stood out the most consistently during the five-hour event.
That team is as follows:
Josiah Lake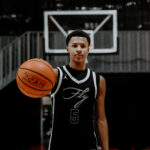 Josiah Lake 6'1" | PG Tualatin | 2023 State OR (2023 Tualatin)
Lake, a 6-foot-2 point guard that was a key contributor to the Wolves' 2022 6A state championship team, was practically a unanimous choice amongst coaches to make this list. The stud senior is gifted in many ways offensively, though his shake and shiftiness off the dribble are particularly dazzling. Lake possesses a deep bag of drifting, deceptive dribble moves that kept defenders guessing all day, and his shot motion from beyond the arc is smooth and consistent. At a camp with multiple Division-1 recruits in attendance, Lake looked like the best offensive weapon in the gym at times.
Jaden Steppe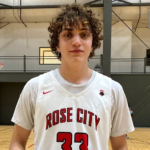 Jaden Steppe 6'7" | SF Tualatin | 2024 State OR (2024 Tualatin)
Naturally, Lake's high school teammate also stood out on Sunday, getting votes from many coaches to make the All-Event team. Holding offers from Montana and San Francisco, Steppe was certainly one of the most highly touted players entering Sunday, and his play reflected that. At 6-foot-7, Steppe has long arms and a good nose for the ball on the glass, making him a gifted rebounder for a guard. Furthermore, the junior can score from all over the floor, notably with a jump shot that finds its way over most reaching defenders and a collection of finishes that also allow his length to shine.
Jalen Childs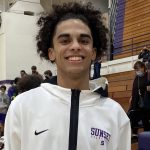 Jalen Childs 6'3" | PG Beaverton | 2023 State OR (2023 Beaverton)
Despite departing early, Childs was another near-unanimous choice. The 6-foot-3 senior who moved from Sunset to Beaverton this offseason was both one of the event's top athletes and top players. With a sturdy frame and elite quickness, Childs is able to play bully ball against many smaller guards whilst blowing by larger ones, which makes him difficult to deal with in many scenarios. On Sunday, Childs was a vocal teammate while also performing like one of the top slashers in the state of Oregon.
Chance White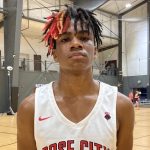 Chance White 6'1" | CG Roosevelt | 2024 State OR (2024 Roosevelt)
White was a mainstay on Sunday, showing up big-time offensively in multiple games throughout the day. The junior plays much bigger than his listed 6-foot-1, with a non-stop motor that leads to easy buckets inside. White can also get extremely hot from outside, and his handle is chaotically effective — decisiveness off the dribble stands out. For a Rough Rider team that took a trip to the Chiles Center last season, White should be one of the best players in the PIL moving forward.
Brayden Boe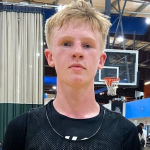 Brayden Boe 6'4" | CG Mountainside | 2025 State OR (2025 Mountainside)
Just a sophomore, Boe was steadily pouring in buckets on Sunday, carving defenses with an unmistakable pace and presence. The 6-foot-4 shooting guard is quite simply a smooth operator with the ball in his hands, and his level of maturity on the court vastly outmatches others of his age. On Sunday, it was clear why programs like Portland and Seattle have already offered the stalwart sophomore. While his jump shot — both beyond the arc and in high-post face-up scenarios — is prodigious at times. Boe also stands out as an athlete with the ability to go over the top of larger players at the rim.