This edition of the Open Gym Series features two programs from the Friends League. FCS and ANC will both be mainstays in the league and in the Philadelphia area for years to come.
Friends Central
In just a year, the Phoenix went from one of the youngest teams in the Friends League to one of the deepest and most experienced. After visiting their open gym Thursday, I think they could be the dark horse in the conference title race. Now it's on Coach Cook, Coach Dev and FCS family to help the boys turn the potential into wins.
Guards
Joe Green (6'2 '23): It's hard not to like what Green can do off-the-bounce because the handle is silky. He should get to the paint pretty often.
Reid Belcher Reid Belcher 5'11" | PG Friends Central School | 2024 State PA (5'11 '24): Phoenix fans know what Reid can do at the point of attack on defense. Now his offense is starting to catch up.
Fazl Oshodi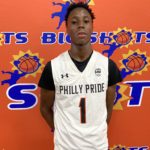 Fazl Oshodi 6'3" | CG Friends Central School | 2024 State PA (6'3 '24): Faz is a two-way guard who can really score. His ability to play on and off-ball bring versatility to their attack.
Gabe Moore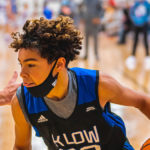 Gabe Moore 6'0" | CG Friends Central | 2025 State PA (6'0 '25): The younger Moore might not be the most experienced, but he's too talented to keep on the bench. The pure PG can really create for others.
Wings
Collin Bowman (6'4 '23): Collin has real craft as a jump shooter. He's also got the mass to guard up against bigger wings.
Muhsin Muhammad Muhsin Muhammad 6'4" | SG Friends Central | 2024 State PA (6'4 '24): "Moose" is an athletic slasher. He's got some bounce and is hard to stop when he's determined to get to the rim.
Bigs
Liam Foley (6'5 '23): Foley is built like a tank. He's got some moves in the post too. He'll be an important piece anchoring their defense.
Isaac Moore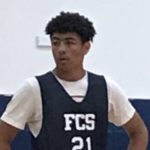 Isaac Moore 6'7" | PF Friends Central | 2024 State PA (6'6 '24): Isaac has a good feel for the game. With his face-up skills, Isaac can get his inside and out.
Nigel Pierman (6'6 '25): Slowly coming into his own, Nigel does a little bit of everything on offense. He's got the length to be a good defender too.
Academy of the New Church
Monday I made my way up to Bryn Athyn to take a look under the hood at ANC. The lions lost the majority of their contributors off a talented team from last season. However, Coach Givens and staff are preparing some young guys to step up and their seniors to lead. Once they get their dual-sport athletes back from the football field, they'll be a tough, gritty bunch.
2023
Jarell Keels (6'2 G): Keels will likely be the heartbeat of this team. His tenacity on defense and determination to get to the paint will be a catalyst for everyone else.
Deywilk Tavarez Deywilk Tavarez 6'2" | CG Academy of New Church | 2023 State PA (6'3 G): He wasn't able to be present, but Tavarez is healthy and ready to be a force on offense this season.
2024
Bahsil Laster (6'5 G): With vines for arms, Laster is starting to turn his physical tools into stocks. He's going to turn a lot of heads this year too.
Nolan Waldon (6'0 G): Waldon finally gets to show what he can do on varsity after some adversity the last 2 years. His handle and quickness should keep him in the rotation.
Ogonna Obayi (5'11 G): "OG" brings a ton of effort and adds depth to the roster.
2026
Justin Bobb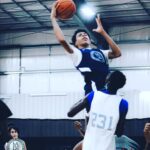 Justin Bobb 6'4" | SF Academy Of The New Church | 2026 PA (6'6 F): He's the youngest player on the team and still needs to grow into his body but Justin can absolutely play. His size and ability to stretch the floor will be invaluable.
Dior Carter (6'3 W): You can tell Dior is from South Philly by the way he plays. He's physical and plays hard. Carter can get to the cup too.
For more basketball coverage, follow me on IG/Twitter @ CGraham_Sports