While Creekview may have a bit of a different look this season, there's a lot of optimism surrounding this year's team. The Grizzlies have had a great offseason and their chemistry has developed quite nicely throughout the summer and fall. The ball is moving a lot faster this year because of their well-rounded lineup and unselfish guard play. With a talented mix of seniors, juniors, and sophomores, Creekview should be competitive in 6A this year. All 6 of the players listed below are 4.0 students as well so any high-academic programs should certainly consider making a stop in Canton.
Roster
2023 6'6 F Seth Jack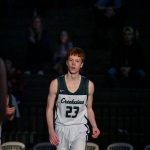 Seth Jack 6'6" | SG Creekview | 2023 State GA
Seth will provide valuable senior leadership and do a lot of different things on the court this year. His positional versatility will create a lot of mismatches and he'll help space the floor with more outside shooting. Holds offers from Maryville & Reinhardt.
2023 6'9 C Nolan Tricker
Nolan Tricker gives Creekview good size in the middle at 6'9 and will be the anchor in the paint. Around the rim, Tricker has a solid post game and a nice touch. Tricker also shoots free throws well which can be an important skill for bigs.
2025 6'4 G Luke Jack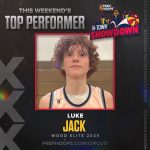 Luke Jack 6'4" | SF Creekview | 2025 State GA
Luke Jack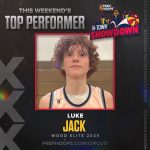 Luke Jack 6'4" | SF Creekview | 2025 State GA is a skilled ball-handler that can play either guard position. He's got a nice change of pace to his game and can score it from all 3 levels. Contributed last year as a freshman and could be a major breakout candidate this year.
2024 6'0 G Will Kline
Will Kline will play a vital role on this team, providing defensive intensity and consistent guard play. The junior guard shoots it well from 3 as well. Kline and Luke Jack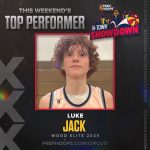 Luke Jack 6'4" | SF Creekview | 2025 State GA will compliment each other nicely in the backcourt.
2025 6'4 F Luke Godwin
Godwin is the kind of player that's willing to do all of the little things to help his team win. He's a great defender and rebounder that won't shy away from guarding opposing bigs.
2025 5'9 G Griffin Latimer
Latimer is a competitive guard with a blue-collar approach. He's a knockdown shooter from 3 and also led last year's team in steals as a freshman.