6'0 Ameer Ramadan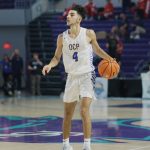 Ameer Ramadan 6'0" | PG Orlando Christian Prep | 2024 State FL
The OCP lead guard is one of my favorite PG's in the state to watch. While he's been known as a play maker in recent years for a stacked OCP roster, he's shown that he can score in bunches, and can get hot in a hurry absolutely shooting the skin off the ball. Ameer is deceptively quick and a great on ball defender. He's consistent, reliable and you always know what you're getting from him. Ameer will play at the next level.
5'7 Ta'Veon Jones Ta'Veon Jones 5'7" | PG Windermere | 2024 State FL
Ta'Veon is the embodiment of heart over height. A fearless attacker getting paint touches with ease. The quick twitch guard was complete at the point showing flashes of everything you need from a college ready PG. Jones has a great variety of dribble moves and quickness allowing him to get by defenders.
5'9 Noah Cutler Noah Cutler 5'10" Charlotte | 2024 FL
Cutler produced solid numbers all summer throwing up a multitude of double doubles. The Charlotte High School PG is extremely quick with the ball and one of the best play makers in the state. Cutler spent most of the Top 250 blowing by defenders and finishing at the rim, creating his own space and knocking down shots. Noah can score at all 3 levels as well as facilitate with the best of them. I expect a break out junior outing from him at Charlotte.
6'1 Makhi Brown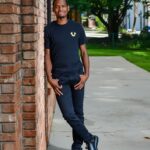 Makhi Brown 6'0" | PG Robert F Munroe | 2023 FL
The dual sport athlete turned a lot of heads this weekend with some athletic dunks and a beautiful chase down block, which displayed his athleticism and effort to hustle back on D. He's crafty with the ball and showed flashes of being a great passer at the PG spot. Makhi plays great downhill but also demonstrated the ability to change pace and find the open man.
6'2 Garyn Bess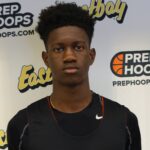 Garyn Bess 6'2" Christopher Columbus | 2023 FL  
Bess had a lot of people in the gym asking "who's that kid in the Rick and Morty LaMelos" he was shifting the defense, knocking down open 3s and making the right play in transition. Another guard with a great change of pace, incredible handle and the ability to get to the rim shedding physical defense resulting with a crafty finish or him on the line.