The past few weeks we have seen a lot of players display their range and shooting ability. Not everyone that is jacking them up is making them but here are a few that have been impressive from deep Monday nights.
Jaxon Smith
Jaxon Smith 6'1" | PG Woods Cross | 2023 State UT || Woods Cross High School || 2023 ||
NWAC school need ot offer him ASAP, he is a steal and he might play himself out of teams grasp the way that he is shooting the ball. He is smooth and just a knockdown shooter off the dribble. He is a danger to pull in the open floor on the move. Jaxon is money and expect him to play at the next level.
Hunter Schenck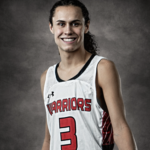 Hunter Schenck 6'0" | PG Weber | 2024 State UT || Weber High School || 2024 ||
When he is off the ball and running around he is so quick off of screens and movement that he gets clean looks and knocks them down on the move. Really impressed with his shooting.
Peter Broadbent Peter Broadbent 6'1" | CG Skyline | 2023 State UT || Skyline High School || 2023 ||
With so many shooters on his high school team you often forget that this kid can light it up as well. He was in his bag as he was hitting three's from all over the floor and in every single way you can imagine. This kid is a next level shooter.
Mason Bendinger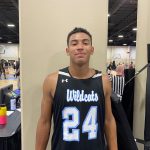 Mason Bendinger 6'3" | CG Woods Cross | 2023 State UT || Woods Cross High School || 2023 ||
Mason is back! Okay, well, he didn't go anywhere but he is showing that he is one of the best scorers in the state. This kid is shooting lights out from deep and in the mid-range. If he plays with that confidence look for him to put up 25+ a game. This kid looks great. Probably the best player scorer in the league right now.
Zach Robinson || Viewmont High School || 2023 ||
Always an outside threat and although he is an elite shooter he does put the ball on the ground adding different dimensions to his shooting foundation.
KJ Miller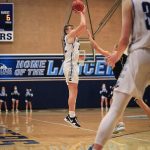 KJ Miller 6'3" | CG Layton | 2024 State UT || Layton High School || 2024 ||
Have seen him off the ball a lot in this league and he is really putting the shots up and they are falling in. Really like that smooth release. If he gets 10 three points a night this kid will hit at least 5.