This team is staring to really get it going and the player that got it done early was Brock Felder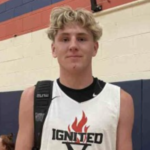 Brock Felder 6'6" | SF Parowan | 2023 State UT . This kid was playing on another level. Jaxon Johnson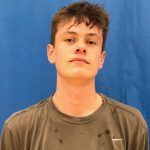 Jaxon Johnson 6'8" | SF Alta | 2024 State UT showed why he is such a National Stock Riser, especially off the bounce. Having a 6'8 athlete move like that off the dribble is impressive.
Ashton Wallace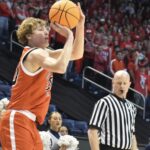 Ashton Wallace 6'4" | CG American Fork | 2023 State UT || American Fork High School || 2023 ||
Ashton made his debut and he did not disappoint as he showed various aspects that have attracted recruiters. He was shooting beyond the arc and he was also hitting in the mid-range. Impressive moves to the rim as well. He is going to have a great year and he will be a big reason AF will be tough to beat.
Sam Lind Sam Lind 6'2" | SG Wasatch | 2024 State UT || Wasatch High School || 2024 ||
I keep watching this kid play and he is showing next level play. He is more athletic than he gets credit and he can rise up a bit too. Nice looking jumper that he has always had but the impressive shot is the one he can hit when the defense runs him off the three-point line. Sam should have an excellent year from what we see Monday Nights.
Brock Felder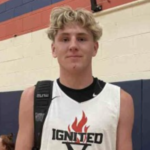 Brock Felder 6'6" | SF Parowan | 2023 State UT || Parowan High School || 2023 ||
Brock was dunking everything as he tallied up about 4 dunks and about 6 blocks as he was everywhere That energy and effort he brought was different. He could be a D1 prospect with that level of play. The way he roams off the ball is elite. Hope it trickles over to the season.
Coleman Atwater
Coleman Atwater 6'2" | SG Davis | 2025 State UT || Davis High School || 2025 ||
This kid is solid and he gets things done. He has great effort on both ends of the floor. He has a great shot.
Quentin Meza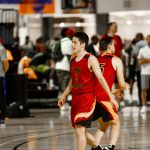 Quentin Meza 6'0" | PG Cyprus | 2023 State UT || Cyprus High School || 2023 ||
This kid is a big time player. Watching him dive all over the place in a meaningless game just goes to show you what kind dude he is. He is out there hooping and getting everyone involved and playing the right way.
Jaxon Johnson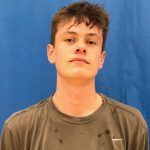 Jaxon Johnson 6'8" | SF Alta | 2024 State UT || Alta High School || 2024 ||
Jaxon is a three-level sorer and defender. Most prospect work on three-level scoring Jaxon is showing that he can be a three-level stopper. Picked up an elite offer from Stanford and this kid is rising in the National Rankings.
Player of the Game: Brock Felder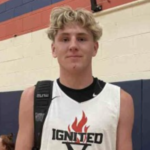 Brock Felder 6'6" | SF Parowan | 2023 State UT
Impressive Player of the Game: Jaxon Johnson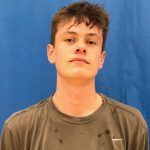 Jaxon Johnson 6'8" | SF Alta | 2024 State UT
Surprise Player: Sam Lind Sam Lind 6'2" | SG Wasatch | 2024 State UT