Last night we got started off with a treat as some players came ready to hoop. Here is a breakdown of the game.
Oakland Americans
Peter Broadbent Peter Broadbent 6'1" | CG Skyline | 2023 State UT || Skyline High School || 2023 ||
Peter was absolutely shooting lights out and he was very effective. Coming off of screens and he was hitting from deep and in the catch and shoot. Everything he was casting was falling, even his misses looked good. Sharp shooter with size and strength and he is unselfish as he had some great defensive plays and dishes. Really like him at the NAIA/D2/D3 setting.
Kyson Hymas Kyson Hymas 6'5" | SF Copper Hills | 2023 State UT || Copper Hills High School || 2023 ||
Excited to see this kid play high school ball. He was great this Spring and Summer and last night he was great. Kyson is going to be a tough cover because he has size and he can score. He looks more slim and agile than he did last season. Had a great showing doing a little bit of everything last night.
Chris Cox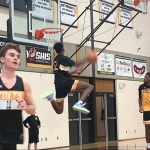 Chris Cox 6'7" | SF Cottonwood | 2024 State UT || Cottonwood High School || 2024 ||
I like this kid more and more every time I see him. He has that take over ability and when he is active off the ball on both ends of the floor he really projects high. His level of engagement was high last night and he played very well. This kid is a D1 kid.
Lyman Simmons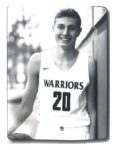 Lyman Simmons 6'9" | PF RSL Academy | 2023 State UT || RSL Academy || 2023 ||
Lyman is a beast at times and last night he had flashes as he really used his length to alter shots and make some tough contested buckets. Excited to see him run with RSL this season.
Brock Mendoza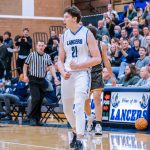 Brock Mendoza 6'9" | C Layton | 2023 State UT || Layton High School || 2023 ||
We got to see Brock use his brute force last week and this week he was using some nice finishing moves that showed some smooth touch around the rim.
Charlie Smith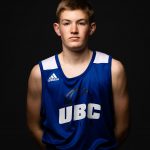 Charlie Smith 6'5" | SG Bountiful | 2025 State UT || Bountiful High School || 2025 ||
Still not enough shots for this kid who is an elite shooter. He was hustling all over the floor doing little things.
Mekhi Martin Mekhi Martin 6'0" | PG Layton | 2024 State UT || Layton High School || 2024 ||
One of the most improved players from last season. He is shooting the ball really well and controlling the tempo. Really like what we are seeing form him.
Jaxson Workman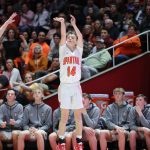 Jaxson Workman 6'0" | SG Murray | 2023 State UT || Murray High School || 2023 ||
Jaxson is just solid all around on both ends off the floor.
Player of the Game: Peter Broadbent Peter Broadbent 6'1" | CG Skyline | 2023 State UT
Impressive Player of the Game: Chris Cox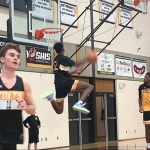 Chris Cox 6'7" | SF Cottonwood | 2024 State UT
Surprise player of the Game: Kyson Hymas Kyson Hymas 6'5" | SF Copper Hills | 2023 State UT