The Skippers were 18-9 last season but return the majority of their line-up and have big expectations for the 2022-23 season.
Key Wins in 21-22 (18-9): Eastview, Armstrong, Farmington, Maple Grove, Hopkins, Edina, Minnehaha Academy, DeLaSalle
Oops: Prior Lake, Eden Prairie, CDH, Wayzata, Buffalo, Osseo, Shakopee
Moving On:  The Skippers lost a group of role players. They lost Walker Lu who was really their only big man, Walker was the closest thing they have to a post player. Shooter Vlad Ciubotaru only played in some games last year but he had a nice career at Tonka as a shooter and then Franklin Simonsen, the best player from last year's senior class, also graduated. Simonsen graduated after scoring six points a game last season. Joey Gendreau also played some off the bench and has graduated. He used his 210 pounds at 6'3 to help around the basket.
Returning Starters (4): The only starter lost was Simonsen. The Skippers have three full time starters back and then Jalen Cain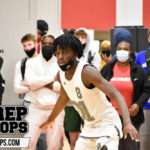 Jalen Cain 6'3" | SF Minnetonka | 2023 State MN and Alex Jones Alex Jones 6'1" | SG Minnetonka | 2023 State MN split the other starting job. Jalen was hurt about a month into the season and Jones took over the spot. Expectations are high for Tonka this year and these five starters are the reason why: Jalen Cain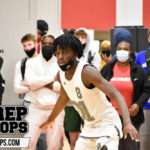 Jalen Cain 6'3" | SF Minnetonka | 2023 State MN , Alex Jones Alex Jones 6'1" | SG Minnetonka | 2023 State MN , Andy Stefonowicz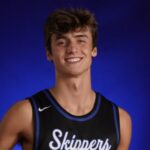 Andy Stefonowicz 6'2" | PG Minnetonka | 2024 State MN , Ibrahim El-Amin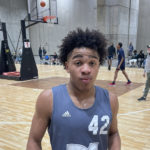 Ibrahim El-Amin 5'10" | PG Minnetonka | 2023 State MN , and Jordan Cain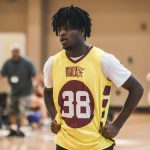 Jordan Cain 6'3" | SF Minnetonka | 2024 State MN . Jordan led the team with 20 points a game while El-Amin averaged 19, Jalen averaged 15 plus in the eight games he played, Stefonowicz averaged 14 and led the team in assists, and Jones averaged nine points a contest. The Skippers can start Stefonowicz at point and that gives them one of the four best lead guards in the junior class leading the way and Andy's skills are at an elite level. El-Amin is one of the most flammable shooters in the state and he can be a scorer, or handle the ball when Andy needs a breather. Jones is a good shooter but at 6'4 has the size to do things around the basket. And the Cain brothers are among the most athletic, explosive players in the state. The vast majority of their attempts come at the rim and those attempts are scored in transition, on cuts, on lobs, and attacks. It's an excellent group of five. They have no true bigs but the Cain brothers finish in high percentage ways around the rim at 6-foot-2.
Reserves Playing a Bigger Role:  Jones was a nice 6th Man before stepping into the starting role. He was the only non-senior that played varsity minutes off the bench last season.
Potentials from the JV: The first name that you come up with is Duke Richardson Duke Richardson 6'2" | SG Minnetonka | 2025 State MN , a talented sophomore that played on JV as a freshman. Richardson can play the one but with Stefonowicz and El-Amin around there isn't much need for a third main ball handler but Richardson's ability to playmake will certainly be valuable off the bench. He's got the talent to be the 6th Man. Junior guards William Koeppen and Greyson Uelman will offer guard depth if this team needs it. There will also be some seniors stepping in but the bad news, none of them are bigger than 6'2 and this team needs size (six JV juniors that range between 5'11 and 6'2).
Final Thoughts: The Skippers are such an interesting team. They are a nightmare to guard with all of their skilled guards and athletes. They have shooters that force you to step above the arc, they have athletes that force the help to worry about cuts from all angles, and the Skippers have an excellent lead guard in Andy who can create high percentage shots for all. The bad news is they are still small. When Prior Lake upset Tonka, Malcolm Jones had 35 points and 16 rebounds inside. That said, with both Cains in the line-up, both Andy and Ibo coming at teams, and with Jones at his best, that is a very difficult group for most teams to defend.