Prep Hoops across the country has been doing city or area rankings looking at the top prospects from each area in their state. Time for PHI's unveil. Remember these are prospect rankings not how good they will be in high school this season.
Below are the Chicago area rankings. These include prospects that play in the Chicago Catholic League and Chicago Public League only. So what stands out?
First aspect that jumps out is the top four prospects in the rankings all come from the same school St. Rita. Not a huge surprise as they boast the top three juniors and top sophomore in the state. What schools have the most representation on the list? Kenwood (6 prospects), Simeon (5 prospects), St. Rita (4 prospects), Whitney Young (4 prospects), St. Ignatius (3 prospects), Mt. Carmel (3 prospects), and DePaul Prep (3 prospects).
Top 30 Chicago CPS/Catholic League Prospects
1. James Brown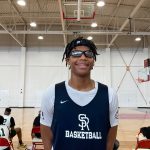 James Brown 6'9" | C St. Rita | 2024 State IL (St. Rita – 2024)
2. Morez Johnson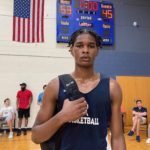 Morez Johnson 6'9" | PF St. Rita | 2024 State IL (St. Rita – 2024)
3. Melvin Bell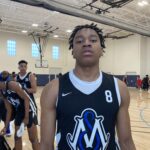 Melvin Bell 6'4" | SG St. Rita | 2025 State IL (St. Rita – 2025)
4. Nojus Indrusaitis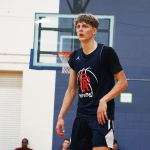 Nojus Indrusaitis 6'4" | SG St. Rita | 2024 State IL (St. Rita – 2024)
5. Darrin Ames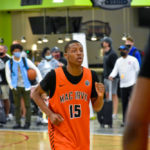 Darrin Ames 6'1" | PG Kenwood | 2023 State #99 Nation IL (Kenwood – 2023)
6. Dalen Davis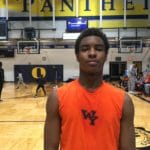 Dalen Davis 6'0" | PG Whitney Young | 2023 State #167 Nation IL (Whitney Young – 2023)
7. Antonio Munoz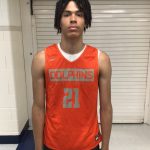 Antonio Munoz 6'6" | SF Whitney Young | 2025 State IL (Whitney Young – 2025)
8. Miles Rubin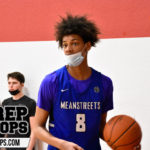 Miles Rubin 6'7" | PF Simeon | 2023 State #243 Nation IL (Simeon – 2023)
9. Phoenix Gill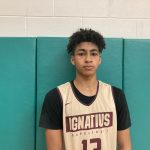 Phoenix Gill 6'1" | PG St. Ignatius | 2025 State IL (St. Ignatius – 2025)
10. Chris Riddle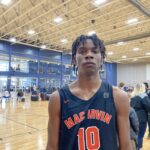 Chris Riddle 6'5" | SG Kenwood | 2024 State IL (Kenwood – 2024)
11. Carlos Harris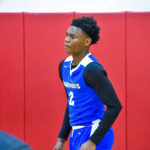 Carlos Harris 6'1" | PG Curie | 2024 State IL (Curie – 2024)
12. Sam Lewis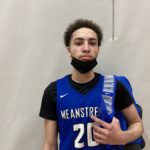 Sam Lewis 6'5" | SF Simeon | 2023 State IL (Simeon – 2023)
13. Ahmad Henderson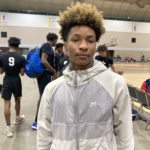 Ahmad Henderson 5'10" | PG Brother Rice | 2023 State #291 Nation IL (Brother Rice – 2023)
14. Jaden Smith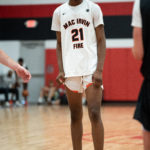 Jaden Smith 6'8" | C Kenwood | 2024 State IL (Kenwood – 2024)
15. Daniel Johnson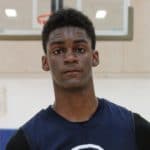 Daniel Johnson 6'6" | SF Whitney Young | 2023 State #231 Nation IL (Whitney Young – 2023)
16. Wesley Rubin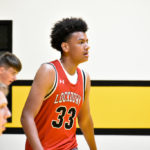 Wesley Rubin 6'7" | PF Simeon | 2023 State IL (Simeon – – 2023)
17. DeAndre Craig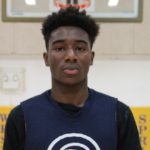 DeAndre Craig 5'11" | PG Mt. Carmel | 2023 State IL (Mt. Carmel – 2023)
18. Richard Barron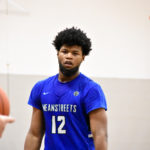 Richard Barron 6'5" | SF St. Ignatius | 2023 State IL (St. Ignatius – 2023)
19. Aleks Alston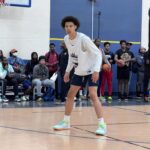 Aleks Alston 6'8" | PF Kenwood | 2025 State IL (Kenwood – 2025)
20. Calvin Robins (Kenwood – 2024)
21. Payton Kamin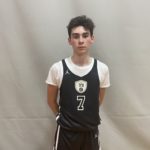 Payton Kamin 6'7" | SG DePaul Prep | 2024 State IL (DePaul Prep – 2024)
22. Isaiah Green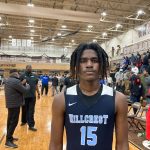 Isaiah Green 6'0" | PG Kenwood | 2024 State IL (Kenwood – 2024)
23. Shaheed Solebo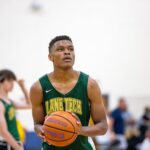 Shaheed Solebo 6'4" | SF Lane Tech | 2024 State IL (Lane Tech – 2024)
24. Jaylan McElroy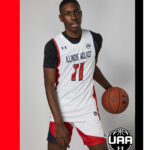 Jaylan McElroy 6'7" | PF DePaul Prep | 2024 State IL (DePaul Prep – 2024)
25. Angelo Ciaravino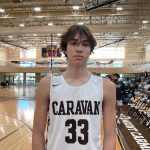 Angelo Ciaravino 6'4" | SF Mt. Carmel | 2024 State IL (Mt. Carmel – 2024)
26. Lee Marks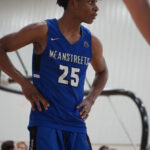 Lee Marks 6'5" | SF Mt. Carmel | 2024 State IL (Mt. Carmel – 2024)
27. Jalen Griffith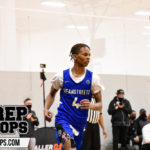 Jalen Griffith 5'10" | PG Simeon | 2023 State IL (Simeon – 2023)
28. Kaiden Space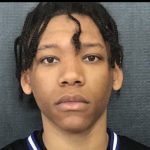 Kaiden Space 6'2" | SG St. Rita | 2023 State IL (Simeon – 2023)
29. Jonas Johnson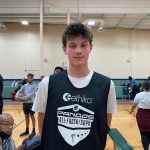 Jonas Johnson 6'6" | PF DePaul Prep | 2025 State IL (DePaul Prep – 2025)
30. Tavariyaun Williams (Leo – 2024)
31. Marcus Pigram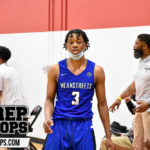 Marcus Pigram 6'3" | PG Whitney Young | 2023 State IL (Whitney Young – 2023)
32. Chikasi Ofoma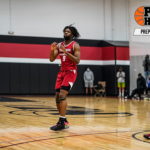 Chikasi Ofoma 6'6" | PF Curie | 2023 State IL (Curie – 2023)
33. Evan Jackson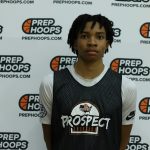 Evan Jackson 6'6" | SF De La Salle Institute | 2023 State IL (De La Salle – 2023)
34. Jackson Koetecki (St. Ignatius – 2023)
35. Gianni Cobb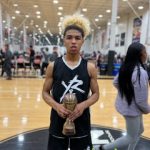 Gianni Cobb 5'11" | PG Perspectives | 2024 State IL (Perspectives – 2024)