Prep Hoops across the country has been doing city or area rankings looking at the top prospects from each area in their state. Time for PHI's unveil. Remember these are prospect rankings not how good they will be in high school this season.
Below are the central Illinois prospects. These include prospects that play in central and western Illinois. So what stands out?
How about the Iowa Hawkeyes doing work on the recruiting trail landed all three of the top trio already! Which programs have more than one prospect? Normal Community (3 prospects, Moline (2 prospects), Peoria Notre Dame (2 prospects), and Sacred Heart Griffin (2 prospects).
Top 20 Central Illinois Prospects
1. Owen Freeman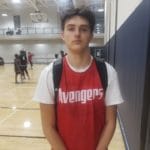 Owen Freeman 6'10" | C Moline | 2023 State #179 Nation IL (Moline – 2023)
2. Cooper Koch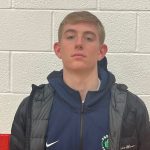 Cooper Koch 6'7" | PF Peoria Notre Dame | 2024 State IL (Peoria Notre Dame – 2024)
3. Brock Harding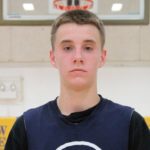 Brock Harding 6'0" | PG Moline | 2023 State #222 Nation IL (Moline – 2023)
4. Cole Certa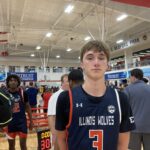 Cole Certa 6'4" | SG Bloomington Central Catholic | 2024 State IL (Bloomington Central Catholic – 2024)
5. Jaheem Webber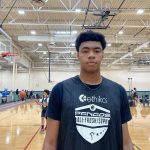 Jaheem Webber 6'9" | C Normal Community | 2024 State IL (Normal Community – 2024)
6. Ty Pence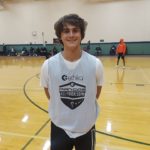 Ty Pence 6'4" | SG St. Joseph Ogden | 2023 State IL (St. Joseph Ogden – 2023)
7. Bradley Longcor Bradley Longcor 6'2" | SG Quincy | 2025 State IL (Quincy – 2025)
8. Dekwon Brown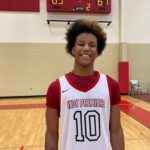 Dekwon Brown 6'3" | PG Limestone | 2024 State IL (Peoria – 2024)
9. Nick Allen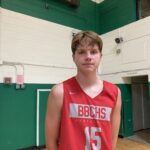 Nick Allen 6'9" | C Bradley Bourbonnais | 2025 State IL (Bradley Bourbonnais – 2025)
10. Niko Newsome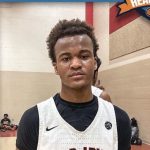 Niko Newsome 6'5" | SG Bloomington | 2024 State IL (Bloomington – 2024)
11. Noah Cleveland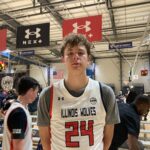 Noah Cleveland 6'8" | PF Normal Community | 2024 State IL (Normal Community – 2024)
12. Jake Hamilton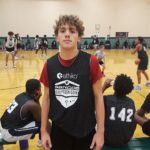 Jake Hamilton 6'3" | SG Sacred Heart Griffin | 2023 State IL (Sacred Heart Griffin – 2023)
13. Ethan Kizer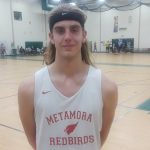 Ethan Kizer 6'6" | SF Metamora | 2023 State IL (Metamora – 2023)
14. Danny Stephens Danny Stephens 6'7" | PF Southeastern | 2023 State IL (Southeastern – 2023)
15. Zack Hawkinson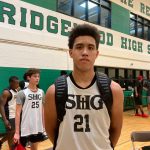 Zack Hawkinson 6'4" | PF Sacred Heart Griffin | 2023 State IL (Sacred Heart Griffin – 2023)
16. Malcolm Morris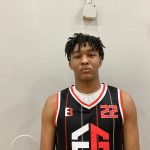 Malcolm Morris 6'7" | C Urbana | 2024 State IL (Urbana – 2024)
17. Justin Page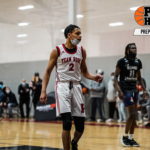 Justin Page 6'3" | SG Peoria Manual | 2023 State IL (Peoria Manual – 2023)
18. Eion Dillon (Peoria Notre Dame – 2024)
19. Braylon Roman Braylon Roman 6'3" | SG Normal Community | 2024 State IL (Normal Community – 2024)
20. Brandenn Robinson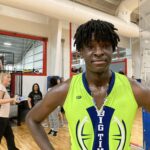 Brandenn Robinson 6'6" | PF Springfield | 2023 State IL (Springfield – 2023)