Anthony Walters – 5'9 Point Guard – 2023 – Comets
Walters has come a long way at the point guard spot and showed his growth with a big basket down the stretch in both of the Comets' close losses. As he learns to lead by example and get his teammates in capable positions to make things happen, look for this Comets' group to turn some heads in 2022-23.
Cole Murray – 6'2 Guard – 2023 – G-Town Ballers
Murray is a big guard prospect that's worth getting an eye on by regional JUCO coaches. He plays with a ton of pace with his ability to snag rebounds and get the ball up the floor and make things happen in space. He's got good size as well as he looks to be a breakout name in the 919 area heading into his senior season.
Guard play is something that should be a strength over the next few seasons with the Athletic Freaks as Tayshaun Whitner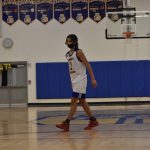 Tayshaun Whitner 5'10" | PG Garner Magnet | 2024 NC was yet another guard in their backcourt that stood out at the 919 One Day Bump 2 session with his ability to knock down shots on the perimeter and make plays for others. He's a 2024 floor general that's starting to show his development.
Grant Overman – 6'7 Forward – 2025 – Strong Center
Overman is an emerging big man to know with Strong Center (Willow Springs) that showed flashes of his abilities at the rim. He showed he could finish with authority, run the floor with purpose and rebound in bunches in spurts. He's a member of the 2025 class with a ton of room to grow over the coming months.
Darius Whitner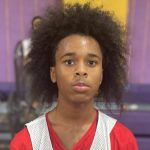 Darius Whitner 6'2" | CG TBA | 2026 NC is a young 2026 name to keep eyes on with the Athletic Freaks (Garner Magnet High) with his ability to run the show and play either guard spot. He showed he could play with other guards on the floor and find his way as a slasher, distributor and defender. He's a name to watch, though he'll likely play JV in 2022-23.
Beale is another 2026 backcourt name to keep an eye on with the Athletic Freaks group. He's an athletic player that's already shown some of his versatility as a shot-blocker, rebounder and shot-maker on the perimeter when given opportunities. It's early but he's shown he can play with a ton of energy.