This is always toughest to do since no one has played an official game yet in HS.
So far we discovered 43 prospects and I am guessing by the end of the AIA season we will have close to 100 freshmen ranked. I try to always rank 5-10 to start it off, so the class has something to shoot for.
This year we started with exactly 10. We will go through each prospect in ABC order in the next upcoming articles, so fans and coaches can start learning about the incoming class.
Notes:
1. This class seems unusually strong at the top with many talented players, but I believe it also has some quality depth at first glance.
2. We already have four players who have earned D1 scholarships with Elijah Williams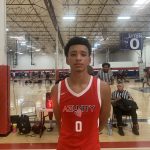 Elijah Williams 6'5" | SF Scottsdale Christian Academy | 2026 State AZ , Cameron Holmes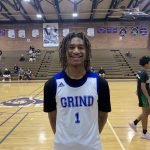 Cameron Holmes 6'5" | SG Millennium | 2026 State AZ , Mason Magee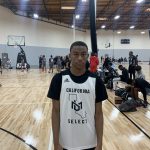 Mason Magee 5'11" | PG Basha | 2026 State AZ and Rider Portela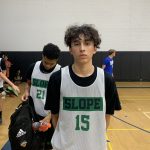 Rider Portela 6'3" | SG Sunnyslope | 2026 State AZ .
3. This class surprisingly has five players whose fathers played in the NBA.
4. Of the 43 players we have 16 PG's, 5 SG's, 4 CG's, 7 SF's and 11 PF's. Interesting how we have not discovered any true centers yet.