We discovered 43 freshman thus far and look to talk about each player. Hopefully as the year goes on, we at least double the number and maybe get close to 100 prospects in the 2026 class. I already know of some other potentially top freshman, but haven't seen them in person yet.
Here are the next seven freshman: (Some top PG's in the class plus upside forwards)
Joseph Lindsey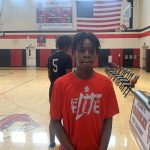 Joseph Lindsey 5'10" | PG Mountain Pointe | 2026 AZ Mountain Pointe
One of the faster players in the class is a scoring lead guard. He has a real burst to blow passed his defenders and can get to the basket. He can be a ball hawk defensively and he makes plays for his teammates.
Mason Magee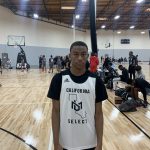 Mason Magee 5'11" | PG Basha | 2026 State AZ Basha (Pictured)
The top point guard in the class is a true facilitator, elite ball handler, a top-end on-ball defender and scorer. He is nearly impossible to keep in front of with his quick first step to the paint. He uses his long arms and lateral quicks to pester opposing guards. He can also pull-up from mid-range and hit the triple. 
John Mattingly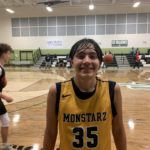 John Mattingly 5'11" | PG Sunnyslope | 2026 AZ Sunnyslope
One of the top facilitating guards in the class has the innate ability to throw open teammates. He throws the ball where the player will be and he knows angles really well. He can pull-up from mid-range with nice elevation and hit the catch three. 
Dillan McClinton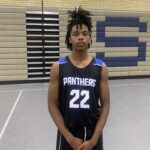 Dillan McClinton 6'3" | PF Paradise Honors | 2026 AZ Paradise Honors
A power forward with a strong body like a football player. He can spring up to rebound and he will defend multiple positions. He will straight line drive to score the basket and cuts when he should without the ball or grab and out of area rebound. He will make the occasional three, which will help expand his game moving forward.   
Desean Middlebrook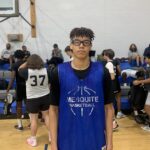 Desean Middlebrook 6'4" | PF Mesquite | 2026 AZ Mesquite
A tough minded power forward is skilled around the rim and plays with a high motor. He rebounds the ball in and out of his area and will quickly go up to score. He works well off the pick and roll and is most effective from elbow and in. His mental toughness and physicality get him on the court for varsity immediately.
Kaleo Mills Kaleo Mills 6'4" | SF Paradise Honors | 2026 AZ Paradise Honors
A good sized wing forward has skill from to the three point line with a smooth shooting stroke. He potentially can be a multiple positional defender down the road once he gets stronger. He finishes off layups high above the crowd.
Sir Myles Sir Myles 5'9" | PG AZ Compass Prep | 2026 AZ AZ Compass Prep
An attacking downhill scoring guard is fast, strong and tough. He can score the ball in traffic with his thicker frame and is a fierce on-ball defender. He can make shots from the perimeter but prefers to get to the rim.