We discovered 43 freshman thus far and look to talk about each player. Hopefully as the year goes on, we at least double the number and maybe get close to 100 prospects in the 2026 class. I already know of some other potentially top freshman, but haven't seen them in person yet.
Here are the next seven freshman: (3 ranked in the top-5 plus good guards and forwards with upside)
Cameron Holmes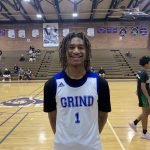 Cameron Holmes 6'5" | SG Millennium | 2026 State AZ Millennium
One of the top ranked players in the class has a case for the top spot. He is a bigger guard who handles it well and will make plays and shoot it with range. He loves the deep triple and will take the ball to the basket and dunk it or finish in traffic using his thicker build. He will have the ball in his hands a lot this season to grow his game.  
Kaden House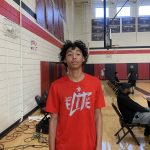 Kaden House 6'4" | SG Dessert Mountain | 2026 State AZ Desert Mountain
Another stud in the class is arguably the top incoming athlete. He already has great size for a guard and he can score. He shoots the three with more consistency and is a star in transition to play way above the rim. He is also a top of the food chain defender. He has a long wingspan and quickness to defend multiple positions.
Kalek House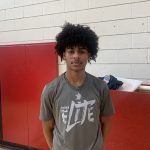 Kalek House 6'2" | PG Desert Mountain | 2026 State AZ Desert Mountain
Another top end player in the class is Kaden's brother. He has great size for a point guard and is a very good on-ball defender. He shoots the three, gets to the basket with a nice handle and sees the court well. He plays with advance poise for the class.
Tillman Huish Tillman Huish 5'11" | CG Gilbert | 2026 AZ Gilbert
A recent discovered guard has a good sense about him around the court. He can score it and make plays for his teammates. He rises high on his pull-up and can hit the three plus he is a good passer and decision maker.
Jaylin Ideran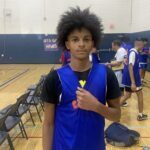 Jaylin Ideran 6'0" | PG Camelback | 2026 AZ Camelback (Pictured)
A true PG who can drive and kick and make down the court impressive passes. He sees it quickly and throws the dime. He uses his left hand well to make passes and his defense may be his best skill. He gets blocks and will pick a few pockets. He can euro to the basket plus shoot the three with step backs. He loves using his left hand, which is usually a good sign of a true point guard.
JD Jones JD Jones 6'5" | PF Phoenix Country Day | 2026 AZ Phoenix Country Day
The son of former NBA player/SUNS GM James Jones is a high motored power forward that tries to posses every ball that goes up on the glass. He has an unmatched will and his aggressive behavior is contagious. He scores inside the paint off of offensive rebound put backs and near the rim. 
Bryson Krueger II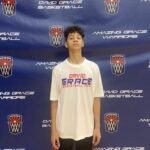 Bryson Krueger II 6'1" | SF Basha | 2026 AZ Basha
Another son of a college player is super long and will score and defend. He can get to the basket with a burst but he likes shooting the three point shot. His length allows him to defend multiple positions and shows upside.