We discovered 43 freshman thus far and look to talk about each player. Hopefully as the year goes on, we at least double the number and maybe get close to 100 prospects in the 2026 class. I already know of some other potentially top freshman, but haven't seen them in person yet.
Here are the next seven freshman: (2 very good PF's plus some top guards who can be in the top-25 potentially)
Tory Gholston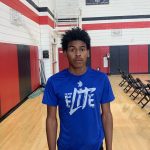 Tory Gholston 5'11" | PG Coolidge | 2026 AZ Coolidge
A gifted scoring lead guard with decent size. He was already one of the better players in the summer for Coolidge. He has a real tight handle and will blow passed his defenders to get into the lane. He can make plays and shoot it from mid to the three.
Will Gordon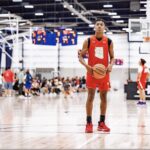 Will Gordon 6'2" | PG San Tan Charter | 2026 AZ San Tan Charter
A two-way playmaking scorer plays fast. He is a stud in the open court. He uses his lateral quickness and speed to defend on the ball and will burst by and get to the basket. He can throw it down on the break and shoot it from the perimeter.
Aidan Grant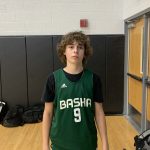 Aidan Grant 5'9" | SG Basha | 2026 AZ Basha
A scoring guard who can shoot it and will go on runs by himself. He gets hot quickly from the three point line and has some slick moves to get defenders off of him. He has a big IQ and will be contributing on varsity by next year.
Tarrell Green Jr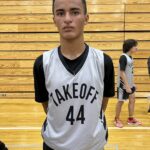 Tarrell Green Jr 6'6" | PF Highland Prep | 2026 AZ Highland Prep
A high flying power forward runs the floor like a guard and will rim run and throw it down easily. He blocks shots, rebounds the ball at its highest point and the lefty will score in the paint. An impact player for the top-notch 2A team.
TJ Harris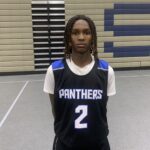 TJ Harris 5'11" | PG Paradise Honors | 2026 AZ Paradise Honors (Pictured)
A scoring point guard is quick on the ball defensively and in the passing lanes. His speed is the obvious thing that stands out immediately. He gets the ball out of his hands quickly to make plays and he can shoot. He can pull-up from mid-range and hit triples with range.
Korean Head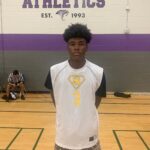 Korean Head 6'0" | CG Sunnyslope | 2026 AZ Sunnyslope
One of the stud freshman in one of the best groups in the city. He scores it easily from all three levels, he makes plays for others, he gets to the rim, shoots it from deep and will defend on the ball. Look for him to play varsity next year and make an impact.
Malachi Henningham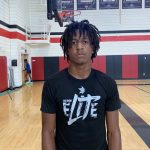 Malachi Henningham 6'5" | PF Chandler | 2026 AZ Chandler
One of the top forwards discovered in the class thus far. He is powerful, athletic and strong. He leaps up to score through contact or grab tough rebounds in the post versus taller players. He dunks it easily and runs the floor. He can score in the paint plus shoot it a little from the perimeter.